India is the land of farmers ranging from large to marginal farmers. These marginal farmers with less availability of land still follow traditional practices of Farming. Due to this, even after being the main source of income for 60% rural population, Indian agriculture and its allied sectors contribute to only 20.19% of India's GDP. Apart from this, improper guidance to the farmers, the non-availability of cold storage services for perishable crops, and the lack of transportation facilities are some of the reasons behind the incompetence of Indian agriculture in achieving the status of a major contributor to Indian GDP.
Even after so many hurdles, India has a remarkable position in Global Agriculture. It tops in the production of milk, pulses, and spices, and is also considered the largest stock of cattle herd (buffaloes). Above all this, to boost the condition of Indian farmers and the situation of agriculture and its allied sectors various Agri Startups in India have been founded in India. Some of the Top Agritech Startups In India Helping Farmers mentioned below.
Top 10 Agritech Startups In India
Here are the top 10 agriculture startups in India. Read more to know in detail about agritech startups here.
1. KhetiGaadi
KhetiGaadi is a Pune-based agritech startup working on an online platform. It is a 'full-service Agri Startups solution' which ensures the end-to-end service. Predominant in Maharashtra, Madhya Pradesh, Gujarat, Rajasthan, Punjab, and Haryana.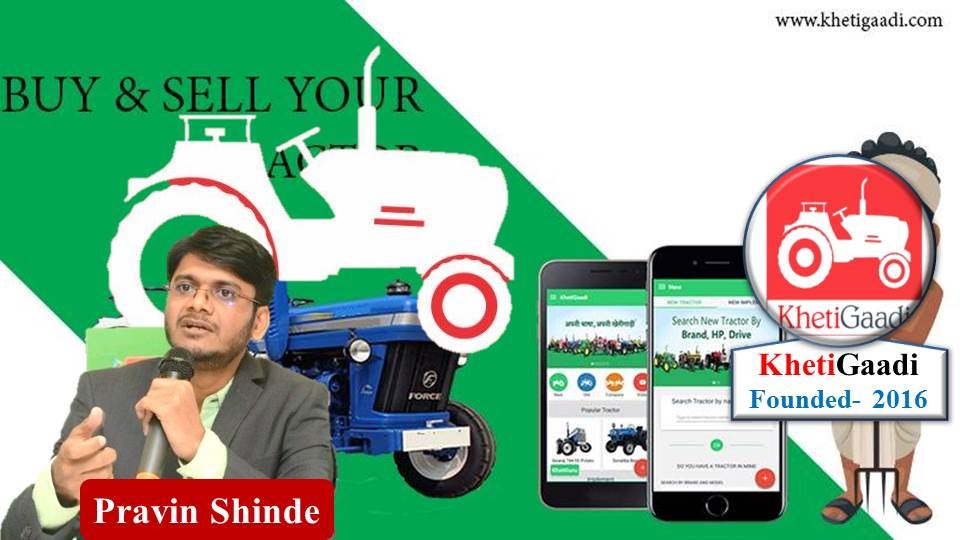 | | |
| --- | --- |
| Founder | Pravin Shinde |
| Year of establishment | 2016 |
| Annual Turnover | $6.7M |
| Competitors | Tractor Junction, TractorGyan, MachinePhD, and others. |
| Business Model | Hybrid |
Work
KhetiGaadi connects more than 50,000 farmers on its online platform. The site is in-built with a feature enabling you to select your language of choice from the set of 10 different languages. It connects farmers, tractor manufacturers, contractors, dealers, brokers, service stations, and agricultural experts by acting as an agri-ecommerce marketplace. This agritech startup has made buying, selling, and renting farm machinery easier for Indian farmers and other agricultural professionals.
It recommends the implements and tools required for the farmer's farm by analyzing the overall size of farmer's land, the crop he is growing, and other factors.
Agricultural input recommendations: KhetiGaadi also helps in troubleshooting the problems related to farmer's lands, such as soil nutrition degradation, seed diseases, pests, crop losses, etc. This advisory service on a correct time has prevented a wide range of farms from losing their existence.
Read More:
2. Crofarm – Lead agri tech companies in india
Crofarm is the online application which has formed a digital supply chain between farm and business. Investors for Crofarm are Vinay Mittal, Rajan Anandan, Pravega Ventures, India Accelerator, Smile Group, Factor[e] Ventures and LetsVenture who have provided total funding of $4.0M.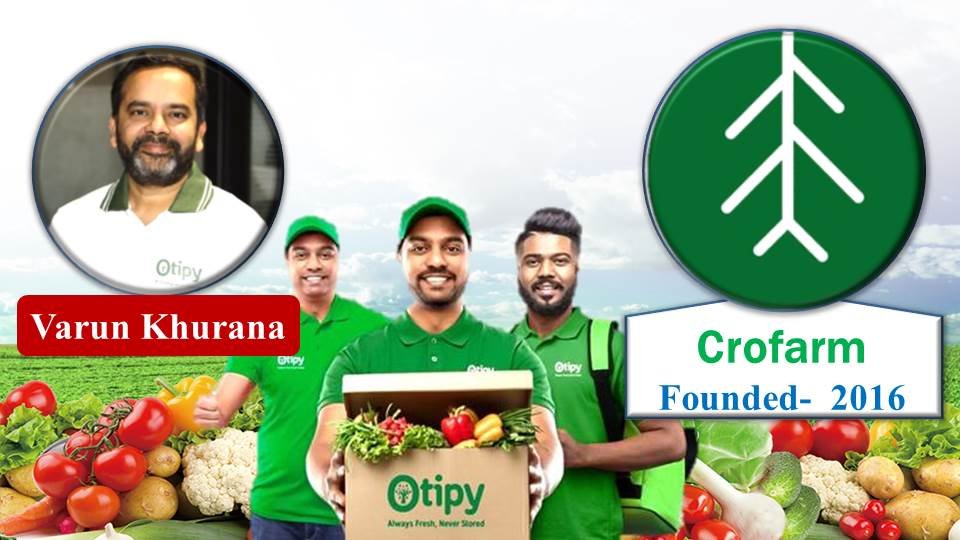 | | |
| --- | --- |
| Founder | Varun Khurana, Prashant Jain |
| Year of establishment | 2016 |
| Annual Turnover | $4.5M |
| Competitors | WayCool, Ninjacart, ElasticRun, Jumbotail. Crofarm ranks 9th among 208 active competitors. |
| Business Model | B2B |
Work
Crofarm clients include well-known retail markets like Big Bazaar, and Reliance Retail, and online stores like BigBasket and Grofers. For simpler and faster working of its application, the company claims to use AI-enabled proprietary digital tools for supply chain management and logistics optimization. It enables the fruits and vegetable store to procure fresh produce directly from the farm with the help of digital communication. Management of logistics, storage, supply to clients in retail chains is carried out by Crofarm.
Also Read: CROFARM: Game Changer of Agri Value Chain
It provides guidance to the farmers regarding to the characteristics of the products having the potential to fetch a higher price in the market. The tech enable system set up by us gives full value to the farmers for their produce at the right time and quicker through digital means. KhetiGaadi has transparency in its pricing scheme which ensures higher price to the farmers compared to Mandi.
3. Farm2Fam
Farm2Fam is a startup in Mumbai which grows microgreens devoid of pesticides, herbicides and chemicals. It also takes the responsibility of delivering them to customers' doorstep.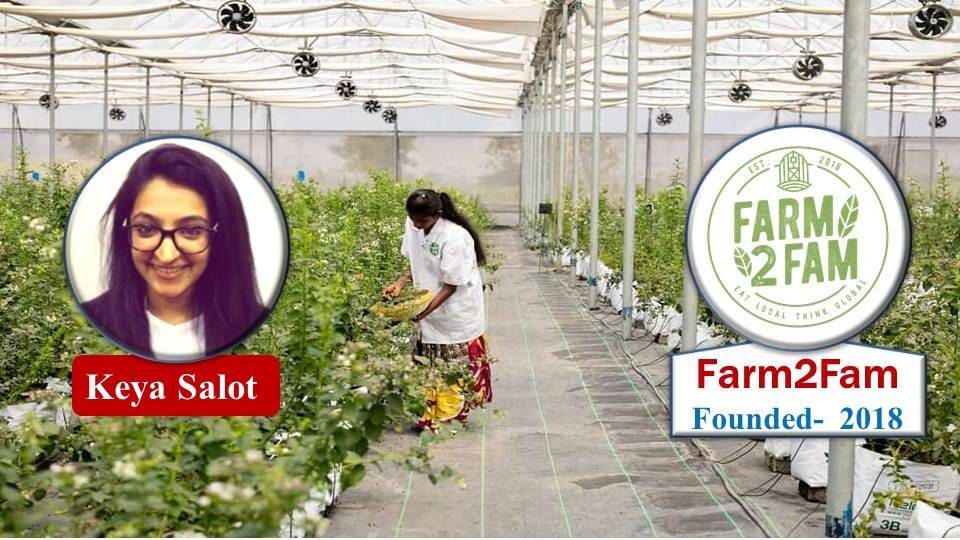 | | |
| --- | --- |
| Founder | Keya Salot |
| Year of establishment | 2019 |
| Annual Turnover | INR 50 lac |
| Competitors | No significant Competitors |
| Business Model | B2C |
Work
Farm2Fam has a goal to spread awareness among people related to the self-healing ability of the human body with natural nutrition. Their working strategy is combining technology with traditional Indian agricultural methods to grow niche nutritional products. This start-up has now tie-ups with marquee brands like Pizza Express, Bay Route and White Charcoal and provides its services to more than 300+ customers every month. The customers who are ready to pay extra price, gets their special demands fulfilled.
Farm2Fam has a goal to spread awareness among people related to the self-healing ability of the human body with natural nutrition. Their working strategy is combining technology with traditional Indian agricultural methods to grow niche nutritional products.
4. MeraKisan
MeraKisan is a Pune-based company aiming at providing assistance to farmers in selling their farm produce directly to consumers. It uses an online platform for the same. Its misssion is to support small, sustainable farmers and make good, local food accessible.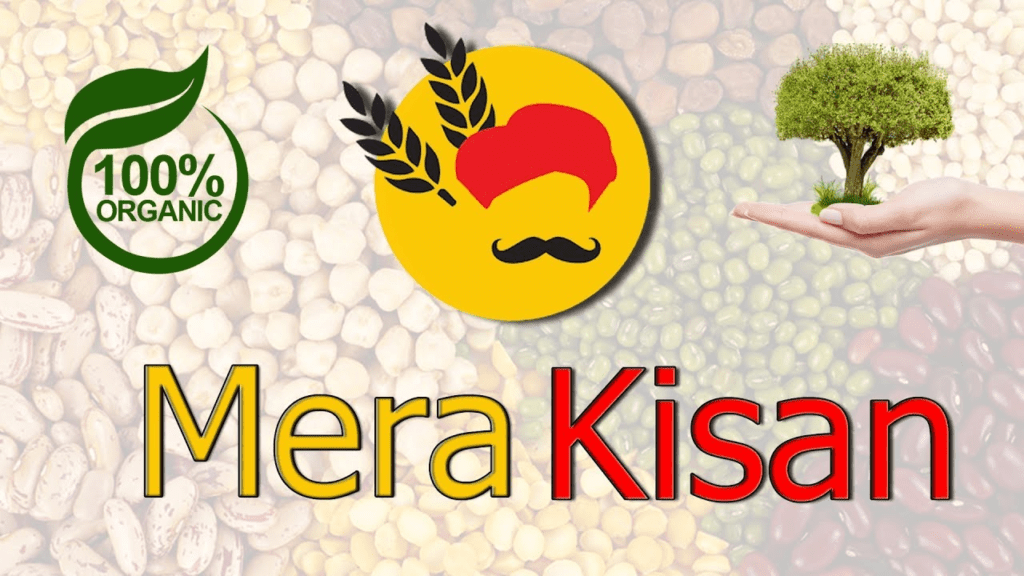 | | |
| --- | --- |
| Founder | Prashant Patil |
| Year of establishment | 2014 |
| Operating Revenue | INR 1 cr – 100 cr |
| Competitors | IVIS Group, Kapiva, Hurom and Mary's Nutritionals |
| Business Model | B2B, B2C, B2B2C, online, franchise and through distribution channel |
Work
Merakisan – Agritech Startups In India believes in the concept of sustainable food and the same can be observed in their farmers and makers who are their collaborators. It has a strong bond with its collaborators. Each and every packed box traces the existence of the person who grew it or made it.
Merakisan, helps farmers to sell their produce at fair price. The customers who buy the products through this portal not only get a good quality product at reasonable price but also get a chance to know their local kisan. It has around 500 sellers on its website which means one has a wide range of options to buy the products. It was roped in by a joint venture between Mahindra Univeg Pvt. Ltd and Belgium-based Univeg (Greenyard Foods).
5. FreshoKartz
FreshoKartz is a Jaipur-based agriculture startup, involved in providing soil advisory services and farm-fresh produce through an online platform.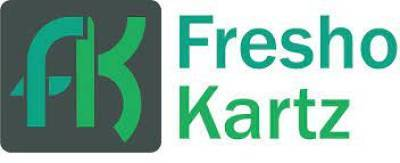 | | |
| --- | --- |
| Founder | Rajendra Lora, Nagendra Yadav |
| Year of establishment | 2016 |
| Operating Revenue | INR 1 cr – 100 cr |
| Competitors | AgroStar , ELSE Nutrition , and Qdama . |
| Business Model | B2B and B2C |
Work
FreshoKartz acts as an online marketplace for farmers who wish to buy products such as pesticides, seeds, fertilizers, and other farm accessories. The company has been rewarded with a Bamasaha techno fund worth INR 20 lakhs and a marketing fund worth INR 10 lakhs. It has more than 10,000 different types of products on its site. It has direct connectivity with the market and the farmer gets immediate payment for their produce. This transparency in the weighing and immediate payment facility of this Agritech Startup give it a different identity. Along with this it also offers financing facilities for farmers during the harvesting season.
Freshokartz is working towards elimination of autonomy of middlemen in selling fresh produce. It provides agriculture equipment financing and credit facility during seasons.
Read More:
6. Stellapps – Digitalised agri tech startups
Stellapps is the agritech startup which has digitalised the dairy supply chain successfully. It is a Bangalore-based Internet of Things (IoT) startup focused on data acquisition and machine learning. Stellapps has recieved a total funding of $37M over 12 rounds. Stellapps have 14 investors of which the major are IDH, Nutreco, Omnivore, Celesta Capital, ABB Technology Ventures, IndusAge Partners, Stride Ventures, Bill & Melinda Gates Foundation.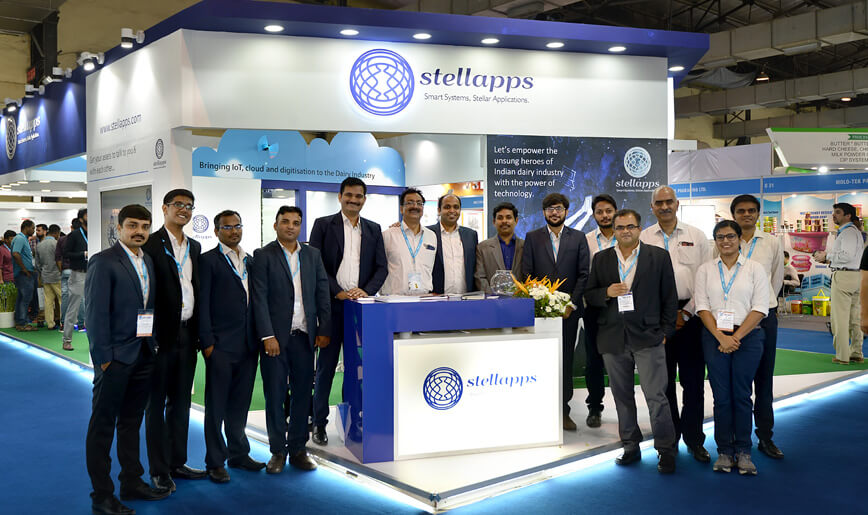 | | |
| --- | --- |
| Founder | Ranjith Mukundan, Ravishankar G. Shiroor, Praveen Nale, Ramakrishna Adukuri and Venkatesh Seshasayee |
| Year of establishment | 2011 |
| Operating Revenue | INR 1 cr – 100 cr |
| Competitors | LiveCare, Cattle Eye, Vital Herd, Rex and others. |
| Business Model | B2B |
Work
The SmartMoo™ developed by Stellapps helps dairy farmers and cooperatives in maximizing their profits without inputting too much effort.SmartMoo™ platform (Full Stack IoT solution) is used for digitalization and optimization of Milk Production, Milk Procurement & Coldchain Management. At present, the SmartMoo™ platform & suite of apps provide two billion litres of milk every year. Provision of measurable data for cattle insurance. It uses sensors embedded in milking systems, animal wearables, and milk chilling equipment, and provides management of cattle, organization of dairy farms, and logistics management to collect the data.
7. Ninjacart
Ninjacart is a Bangalore-based company acting as the largest fresh produce supply chain. Investors for Ninjacart are M&S Partners, Syngenta Ventures, Trifecta Capital, Nandan Nilekani, Larix, Trifecta Capital Advisors, Tanglin, Venture Partners, ABG Capital, Clark Valberg, Steadview Capital, Syngenta Group Ventures. It has collected the fund of $329m in the year 2022.
| | |
| --- | --- |
| Founder | Sharath Loganathan, Thirukumaran Nagarajan, Vasudevan Chinnathambi, Kartheeswaran KK, Ashutosh Vikram, Sachin Jose. |
| Year of establishment | 2015 |
| Revenue | Rs. 976 crore. |
| Competitors | BigBasket, Udaan, WayCool, Crofarm, Mera Kisan, Om Logistics, Matchbox Solutions, EST Global |
| Business Model | B2B and B2C |
Work
On daily basis, it connects over 2,000 farmers with 800 retailers and restaurants in Bengaluru for selling over 80 vegetables and fruits to over 800. The company has asserted that it helped in the reduction of 4% of supply chain waste. Ninjacart has a supply chain with the capacity to move 1400 tonnes of perishables from farms to businesses, every day, in less than 12 hours. Thus, this end-to-end supply has proved a boon to farmers giving them good profits for their produce.
8. Intello Labs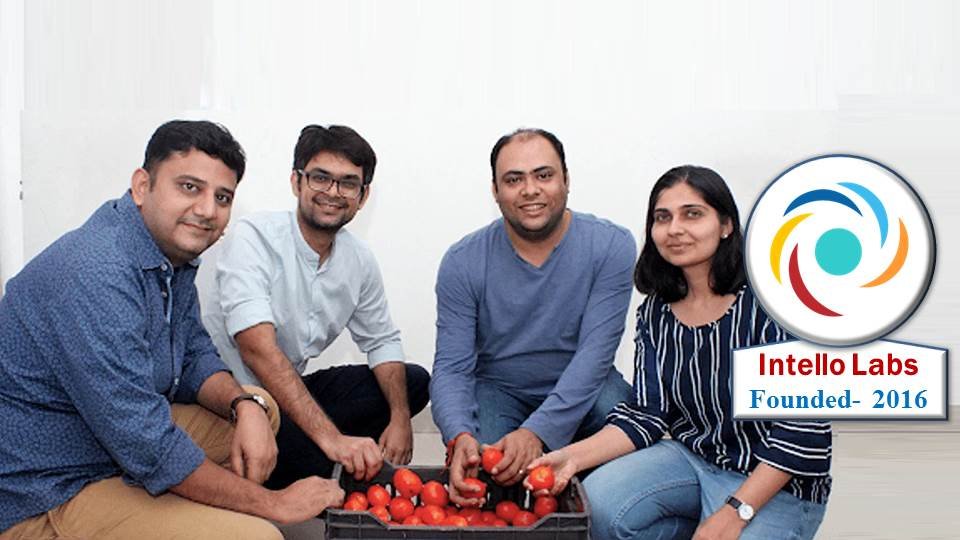 Intello Labs is a agritech startup having a vision of bringing complete transparency to the food and Agri supply chain. Saama Capital invested INR 7.72 Cr in Intello whereas Avaana Capital, Omnivore, Nexus Ventures, and AgFunder infused INR 3.88 Cr each in the startup. Intello has raised a total fund of $15.72 Mn to date.
| | |
| --- | --- |
| Founder | Milan Sharma, Nishant Mishra, Himani Shah and Devendra Chandani |
| Year of establishment | 2016 |
| Revenue | $14.9 Million |
| Competitors | Frontec, AgroScout, Plantix and The Dunya Project |
| Business Model | AI-based |
Work
Intello Labs assists the food businesses like traders, retailers, food service companies, etc. to reduce losses and bring satisfaction to customers. It uses computer vision and AI to do the quality assessment of food commodities.
Intello Labs claims that it is not restricted to India but rather it is pursuing global markets, consisting of China, Southeast Asia, and the USA. Some well-known clients of the Intello Lab's include Reliance Fresh, Dole, Ocean Spray, and many of the leading e- grocery agritech companies in India in China and Southeast Asia.
Overall mission of Intello Labs is to digitalize food quality to create a world with zero food loss and waste.
9. BharatAgri
BharatAgri is a Pune-based agritech startup that aims at educating farmers digitally thus helping them to improve their cultivation practices. BharatAgri has recently got two new investors namely India Quotient and Omnivore. In total it has 12 investors.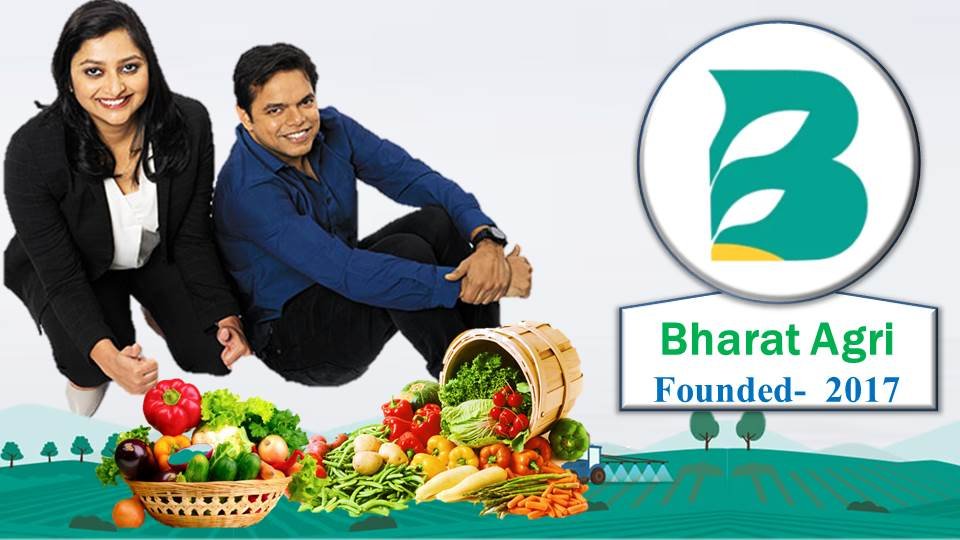 | | |
| --- | --- |
| Founder | Sai Gole, Siddharth Dialani |
| Year of establishment | 2013 |
| Revenue | Rs. 47 crore (estimated) |
| Competitors | The Climate, CropIn, Semios, Intello Labs. |
| Business Model | AI- based. |
Read More:
Work
BharatAgri company (one of the top agritech companies in India) provide services which include pesticide expertise, critical weather and soil analysis advice. They do cost analysis periodically, ensuring maximum yields on production.
BharatAgri gives its assistance to farmers at every stage of farming with the use of offline and online technology like In-App chat support, Interactive voice response (IVR), and WhatsApp. It has now switched to B2F (Business to farmer) model to provide services to farmers.
10. Bombay Hemp Company
Bombay Hemp Company (BOHECO) is a Mumbai-based agritech startup established with the aim to carry out research and production of promote industrial hemp. This company include the renounced investors like Ratan Tata, Srinivaas Sirigeri, Yash Kotak, MA Tejani, Yash Kela, Sanvar Oberoi, Rajan Anandan, Nikhil Velpanur, Ginni International and Mukhtar Tejani. It has raised $5.9M in the year 2022.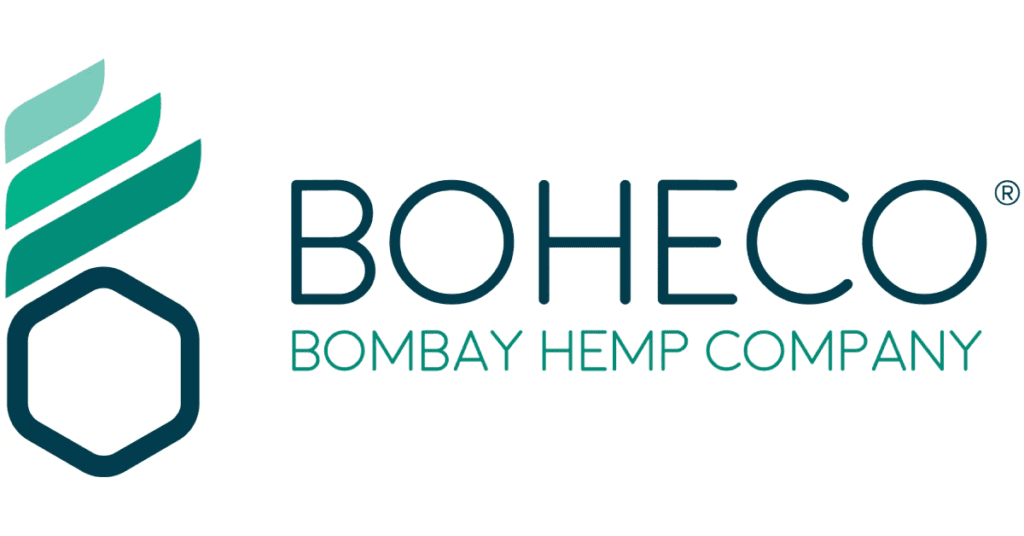 | | |
| --- | --- |
| Founder | Avnish Pandya, Chirag Tekchandaney, Delzaad Deolaliwala, Jahan Peston Jamas, Sanvar Oberoi, Sumit Shah, Yash P. Kotak |
| Year of establishment | 2013 |
| Operating Revenue | INR 1 cr – 100 cr |
| Competitors | HempCann, Namrata Hemp Company, World Of Hemp |
| Business Model | B2B |
Work
Bombay Hemp Company looks after various operations ranging from research, cultivation, harvesting, processing, manufacturing, trading, wholesaling, retailing, innovating, marketing and promoting Indian industrial hemp in as well as outside the country.
Bombay Hemp Company works with public-private partnerships and contractual farming and processing. To strengthen the industrial hemp ecosystem it looks for subsidiaries and collaborative research models. Boheco is reinventing the future of agriculture and letting others know about the sustaining ability of hemp in India.
Latest Post..