Hoovu fresh has accomplished an 8 Cr. turnover by delivering flowers for Puja's and other occasions like weddings, festivals etc. This is indeed a new beginning for floral businesses. Let's see how Hoovu fresh business is increasing day by day in the world. And here is an example. You will be surprised to know the popularity of Hoovu Fresh which is a floral delivery start-up
So, what is special in this Hoovu flower delivery start-up? Why is it in news nowadays? What has made them different from other major players of this business? This is due to the technique they use to increase the shelf life of flowers.
They are the first to use the flower packaging machine which makes the flower bacteria and moisture free and ensures that the Hoovu flowers' shelf life is increased up to 15 days.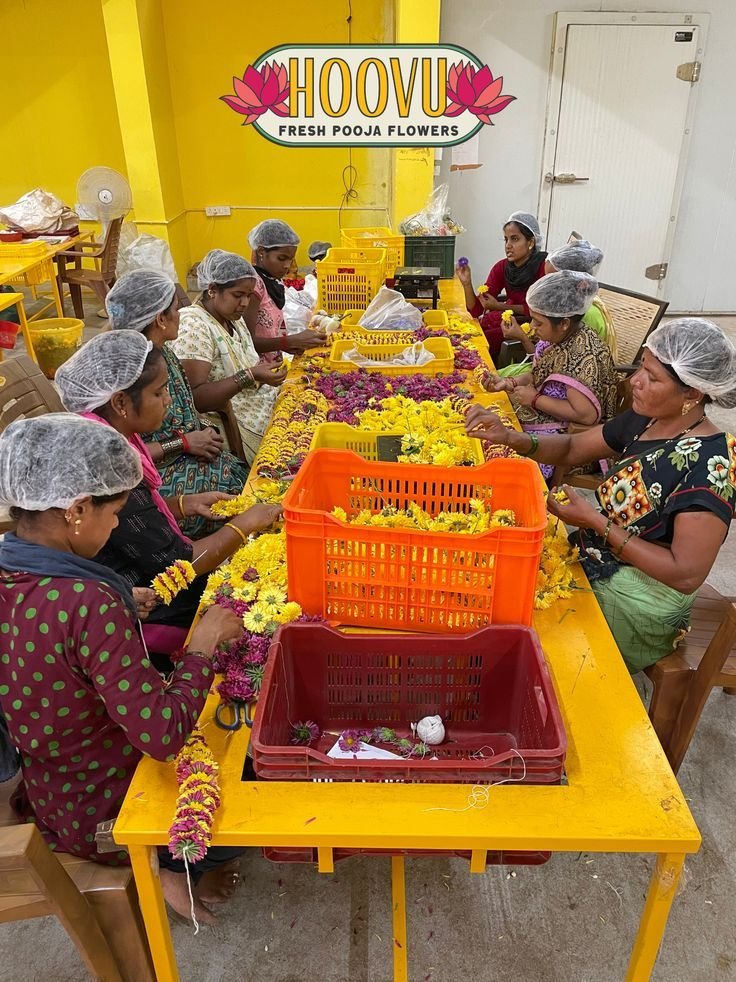 Not only this, but they also reduced the floral wastage of 40% to 2-3%. They have a wide variety of flowers; their flowers are zero touch flowers; their business grew during the pandemic as they used to deliver flowers which are sanitized and packed properly through Jio mart, and big basket. They also raised Rs 10 million in the latest season of Shark tank from Aman Gupta and Peyush Bansal.
From where did the idea come?
"My mother used to complain about the wilting of the puja flowers and that they often arrive late. This made me notice the problem of the traditional puja flower market which remained unchanged for a few decades. At that moment I felt to step into this business" says Yashoda, who has done her business studies and accounting from Washington University.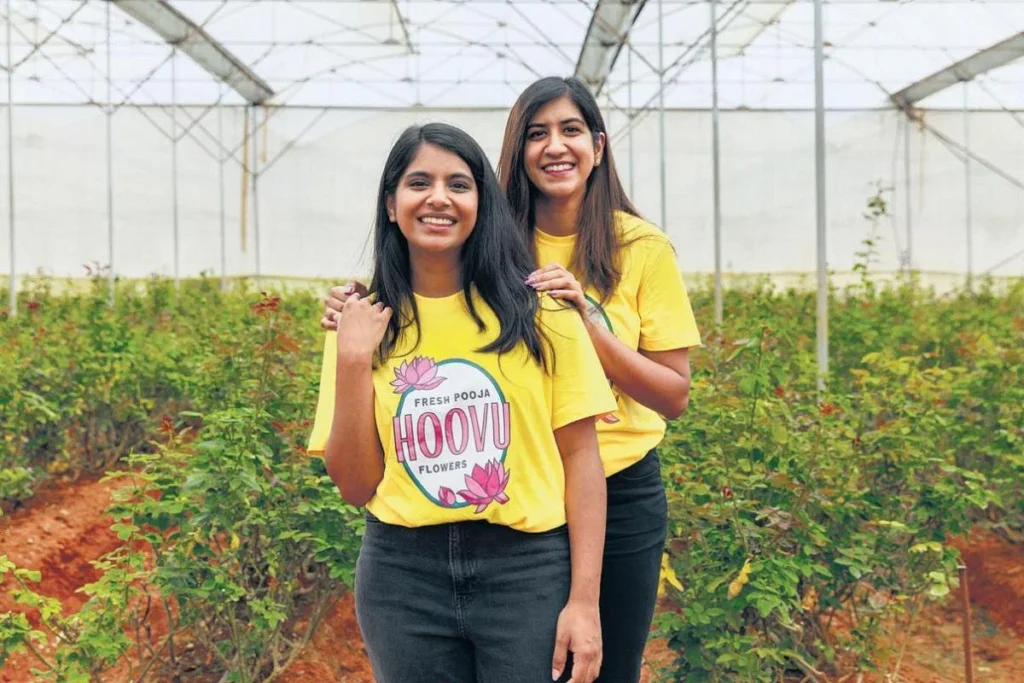 Her younger sibling Rhea who is a Science and technology graduate from Stanford university also step into this business in the same year. "The name of the company is based on a Kannada flower Hoovu. The floral business came naturally into us. Our father ran the world's largest rose farm in the 90s which is based in Kenya" explains Rhea.
Read More:
About Hoovu Fresh.
They have a family business from over 3 decades of flowers. Their farms are situated at Utopia, Kenya, and India as well. Today, Hoovu Fresh is considered as the largest puja flower brand in India. Now, they have also started making incense sticks from the floral wastage. So, these were the positive aspects of the Hoovu startup.
Now let's talk about in which areas they are lacking behind. The problem is they are using plastic bags for packaging purpose which is a threat for their business. As they mentioned in an interview that they have completed more than 2 million orders which means 2 million plus plastic bags which needs to be replaced by sustainable material.
Difficulties or challenges which should not be ignored.
Some of the threats in their path could be- External factors like Climate, as they are dealing with flower farms, there are huge chances of loss due to changing climate which will result in Price fluctuation. Plastic packaging is another serious aspect which is needed to be considered before government completely ban the use of plastics.
Another thing, we all are aware about the competition in the market, whether it is a food product or a floral product, Competitors are always there to drag you down. A start-up named "Shades of Spring" which appeared in last season of Shark tank can take their place as they have their own established infrastructure and distributors.
Latest Post