Seed companies in India: Seed companies produce and sell seeds for flowers, fruits, and vegetables to commercial growers and amateur gardeners. The production of seeds is a multibillion-dollar business, which uses growing facilities and growing locations worldwide. Seed companies are a major part of the agro-industry in India, producing high-quality seeds and other essentials for preserving crops.
The total cultivated land in India is about 1.5 million hectares and agriculture employs more than 50% of the Indian workforce as agro-industry is one of the major components of the Indian economy, contributing to both GDP and employment.
In India, hybrid seeds have greater access to cotton(90%), maize(60%), limited cereals, and oilseeds such as sunflower(hybridization 80%). We need healthy disease-free crops to meet our needs.
Types of Agricultural Seeds
Seed is the basic input of Agriculture, without this, we can't even think about the cultivation of crops. For higher yield and the best quality crop, we need quality seeds.
1- Breeders seeds
The progeny of nucleus seed multiplied in a large area as per indent of the Department of Agriculture and Cooperation (DOAC), Ministry of Agriculture, Government of India, under the supervision of plant breeder/institute / SAUs and monitored by a committee consisting of the representatives of state seed certification agency, national / state seed corporations, ICAR nominee and concerned breeder. This is also a hundred percent physical and genetic pure seed for the production of foundation seed. A golden yellow color certificate is issued for this category of seed by the producing breeder.
2- Foundation seeds
The progeny of breeder seed produced by recognized seed-producing agencies in the public and private sector, under the supervision of seed certification agencies in such a way that its quality is maintained according to prescribed field and seed standards. A white color certificate is issued for this category of seed.
3- Certified seeds
Certified seeds are the offspring of foundation seed that is either grown by registered or certified seed producers under the supervision of the seed certification agency to ensure that the quality of certified seed meets Indian Seed Certification Standards. A blue color certificate is issued by the seed certification agency for this category of seed.
Seed Companies in India
JK Agri Genetics limited
JK Agri Genetics Limited is one of India's few recognized agri-input companies. It is mainly in producing, processing, and marketing high-quality hybrid seeds for different crops like Bajra, jowar, rice, cotton, maize, vegetables, etc. This company acquired over 31 years of experience. The objective of developing seeds having superior yield potential, drought tolerance, tolerance to pests and diseases, etc. It has achieved the unique distinction of being the first Indian Company to commercialize Bt. Cotton with GM Technology in collaboration with Indian Institute of Technology, Kharagpur. It was established in 1989.
| | |
| --- | --- |
| Company name | JK Agri genetics Ltd. |
| Establishment | 1989 |
| Headquarter | Hyderabad, Telangana |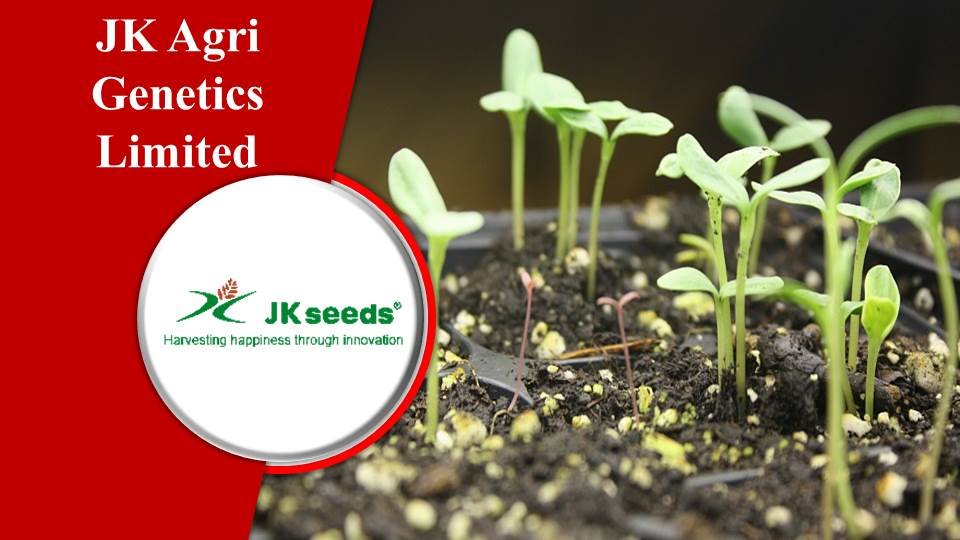 Kalash seed private limited
Kalash Seeds Pvt. Ltd. Is a leading seed company mainly in the vegetable sector in India. They have a talented team of scientists, breeders, and researchers who bring to you the best quality seeds. They have been catering to the needs of thousands of Indian and international professional growers and farmers since 2011 with an experience of over 50 years. In the Indian Vegetable seed market, Kalash has already achieved market leadership in chili, pumpkin, beetroot, onion, broccoli, and muskmelon. Their mission is to reach every corner of the world to connect each vegetable growing and provide service to dealers, stakeholders, and farmers with elation and prosperity by providing seeds for a better future.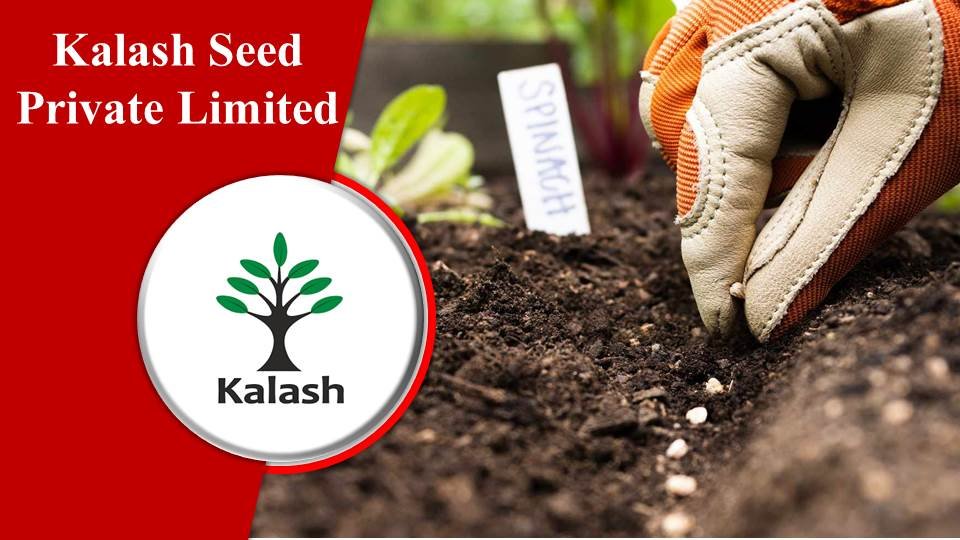 | | |
| --- | --- |
| Company name | Kalash seed Pvt Ltd |
| Establishment | 2011 |
| Headquarters | Jalna, Maharashtra |
Also Read–
Krishak Bharati Cooperative Limited(KRIBHCO)
It is a premier National level Cooperative Society of India engaged in fertilizer production and distribution and is registered under Multi State Cooperative Societies (MSCS) Act, 2002. KRIBHCO was founded in April 1980, to produce and distribute high-quality agricultural inputs, mainly chemical fertilizers, through cooperatives and institutional agencies. The product basket of KRIBHCO comprises Urea, DAP, NPK, MOP, SSP, Zinc Sulphate, Bio-Fertilizers, Certified Seed, Compost, Hybrid Seeds, BT Cotton, etc. KRIBHCO distributes these products through its channel partners both in cooperatives and private retail. It also supplies products through its own outlets, commonly known as KBSK's.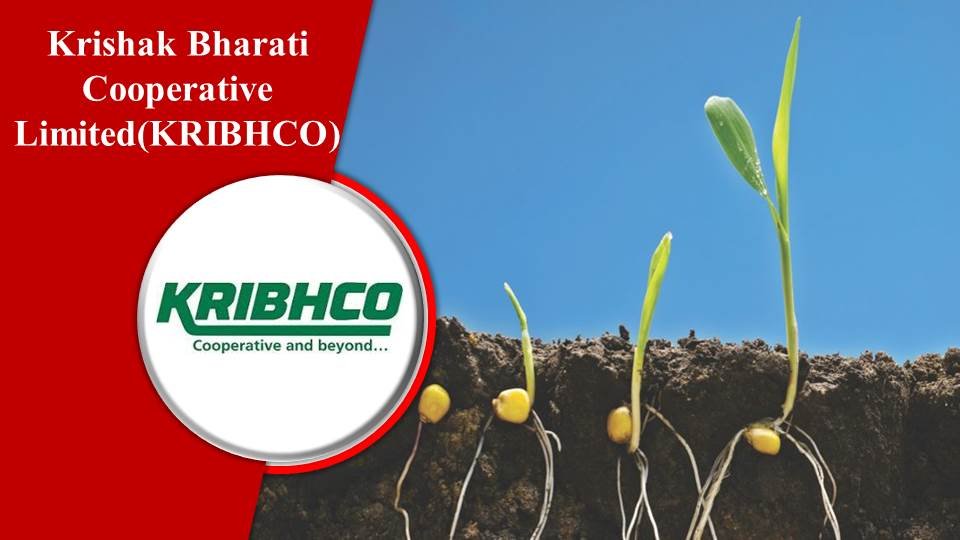 | | |
| --- | --- |
| Company name | KRIBHCO |
| Establishment | 1980 |
| Headquarters | Delhi |
Mangalam seeds limited
The company's founder is Shri.M.J.Patel(B.R.S) is from a farming family and has 35 years of experience in the production sale and marketing of agricultural seeds and chemicals. He is an eminent agricultural scientist who had played a significant role in the development of agriculture at the state and national level by developing 46 improved/hybrid varieties. The company has strong marketing channels in Gujarat and Rajasthan, comprising 421 distributors, more than 1150 dealers, and retailers to support marketing.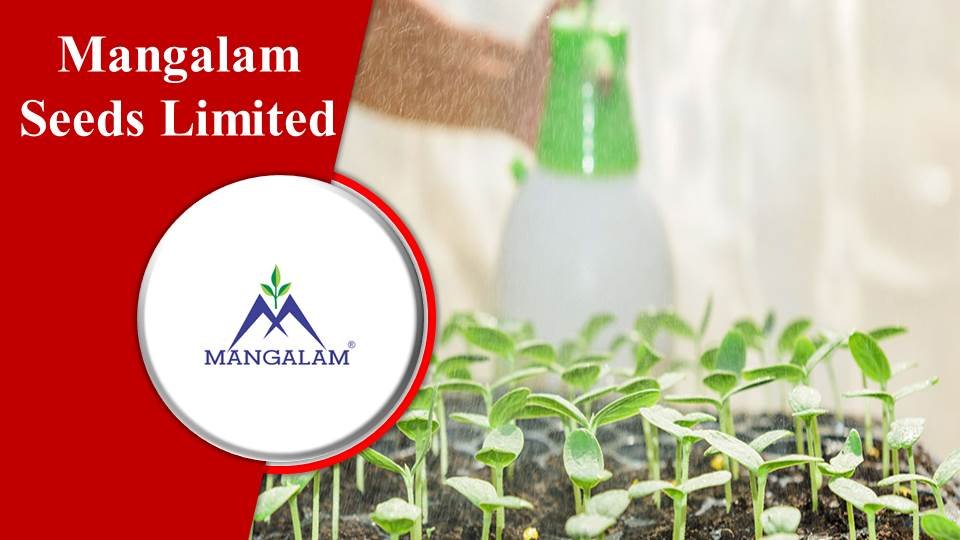 | | |
| --- | --- |
| Company name | Mangalam seeds Ltd. |
| Establishment | 2011 |
| Headquarters | Ahmedabad |
Krishidhan Seeds private limited
Krishidhan was established in 1996 and has grown into a group of companies committed to excellence in an integrated seed business based on quality R&D, Production, Quality Control, Processing, Marketing, Sales, and Extension. Krishidhan is a pioneer and dynamic agricultural biotech company delivering high-quality seeds for the Indian commercial seeds market. Krishidhan is a research-based organization. The company is actively involved in the research, production, processing, packing, and marketing of high-quality seeds of Cotton, Cereals, Pulses, Oil seeds, and Fodder Crops.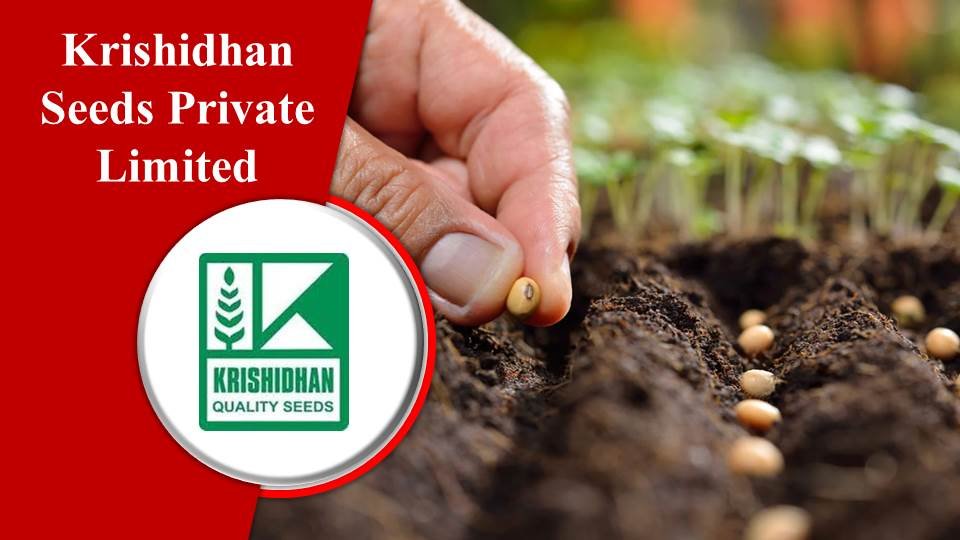 | | |
| --- | --- |
| Company name | Krishidhan seeds private Ltd |
| Establishment | 1996 |
| Headquarters | Pune, Maharashtra |
Advanta India Limited
This company sells hybrid seeds all over India. The company is based in Bangalore, India. It is based in many countries of the world. Advanta India is a 100% subsidiary of Advanta International Group dedicated to the production and commercialization of specialty products, seeds, and agrochemicals worldwide.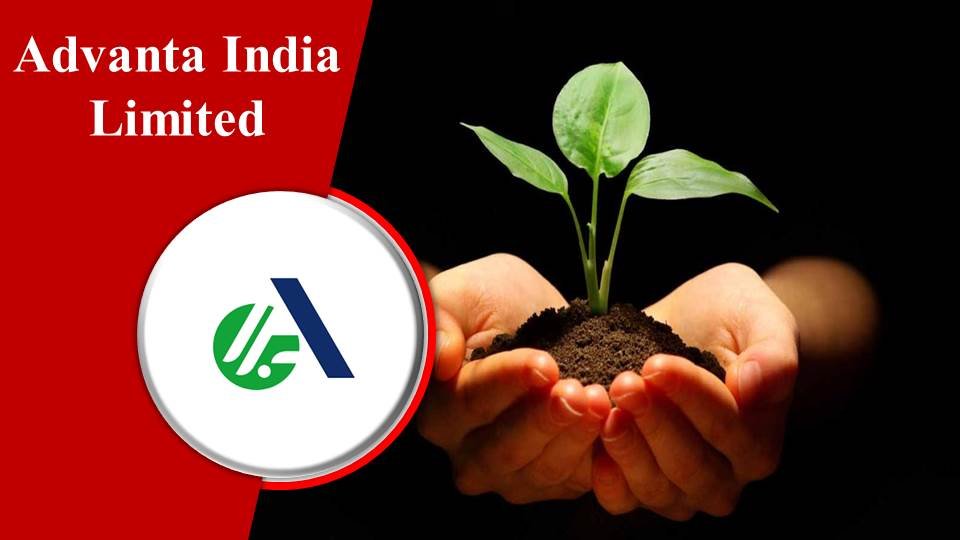 | | |
| --- | --- |
| Company name | Advanta India Ltd. |
| Establishment | 1994 |
| Headquarters | Bangalore, India |
Also Read–
Nirmal Seeds limited
NSPL was established in 1988 by a group of agropreneurs at Pachora in the Jalgaon district of Maharashtra, India. The organization was started with the idea of 'Need-based Research' in the field of seed technology for the farming community.
Nirmal Seeds is a name that carries an unmatched legacy & reputation in the agricultural sector. It has a presence in about 23 states of the country comprising major agricultural centers across India with offices at Akola, Jalna, Nagpur, Pune, Ahmedabad, Indore, Jabalpur, Raipur, Agra, Lucknow, Jaipur, Jodhpur, Patna, Chandigarh, Hyderabad, Kurnool, Hubli, Bangalore, Trichy, Bhubaneshwar, Guwahati, Ranchi, and Siliguri.
| | |
| --- | --- |
| Company name | Nirmal seeds limited |
| Establishment | 1988 |
| Headquarters | Maharashtra |
PAN Seeds
Pan seeds were established in the year 1975, engaged in the production and marketing of jute seeds. Almost a decade later, the focus from jute seeds shifted to rice seeds. This venture became a massive success for the company simply because of the company's commitment to providing quality seeds to the farmers.
The goodwill earned over the years accelerated the expansion plans of the country from West Bengal to other parts of eastern India like Bihar, Odisha, Jharkhand, Madhya Pradesh, Chhattisgarh, and Uttar Pradesh, where Pan Seeds operates through a network of distributors.
| | |
| --- | --- |
| Company name | PAN Seeds |
| Establishment | 1975 |
| Headquarters | Kolkata, West Bengal |
Kaveri Seeds Company
Established in 1976 by Mr. G V Bhaskar Rao, with an objective to fuel India's Green Revolution. A young and passionate agriculture graduate, with an agricultural family background had a dream to help farmers to improve agriculture yields. Their pursuit of excellence backed by strong research & development has resulted in high-yield seeds that have made the company the trusted partner for farmers for the last three decades.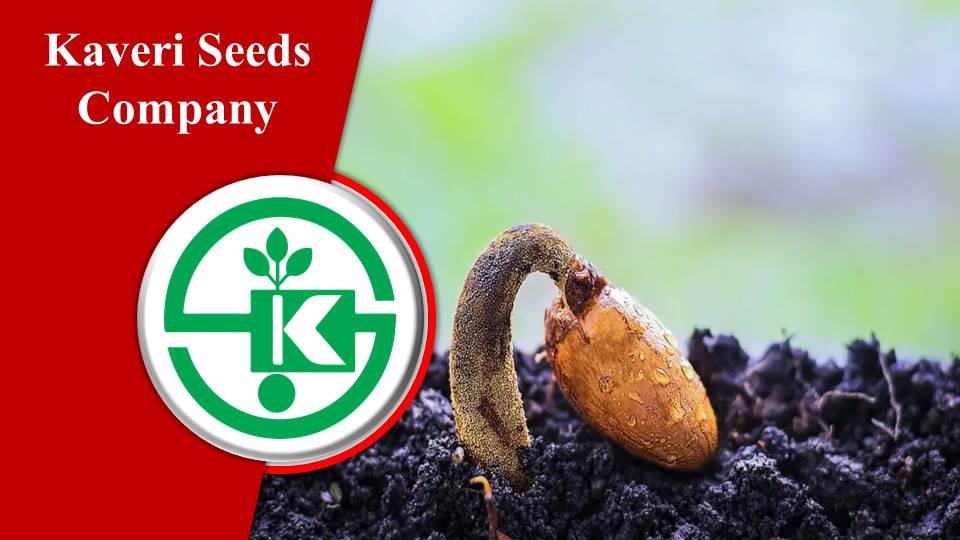 | | |
| --- | --- |
| Company name | Kaveri seeds company |
| Establishment | 1976 |
| Headquarters | Secundrabad, Telengana |
Also Read–
Mahyco
Mahyco private limited is mainly focused on research and development, production, processing, and marketing of seeds for India's farming fraternity. It was founded in 1964, Mahyco is the pioneer of high-quality hybrid seeds. Through the use of cutting-edge technology and intensive research activities, Mahyco has revolutionized the agrarian face of the country. Mahyco started with a founding vision of changing the agricultural face of India and making the country self-sufficient in food production.
| | |
| --- | --- |
| company name | Mahyco |
| Establishment | 1964 |
| Headquarters | India |
Gentex seeds
Gentex Seeds is an Erstwhile seed company dealing in 140 different varieties of Seeds. They Breed, develop and Produce the best quality Seed to meet the full potential in order to make the optimum utilization of available resources. They create value in customers and emend users by providing world-class products and services.
Gentex Seeds is a growing preferred brand in India and soon go Global. The management aims to build the Gentex Seeds brand through its professional culture, Year by year Gentex Seeds has been doing great, delivering results, and have been striding in its growth journey by focusing on developing excellent Hybrid Seeds.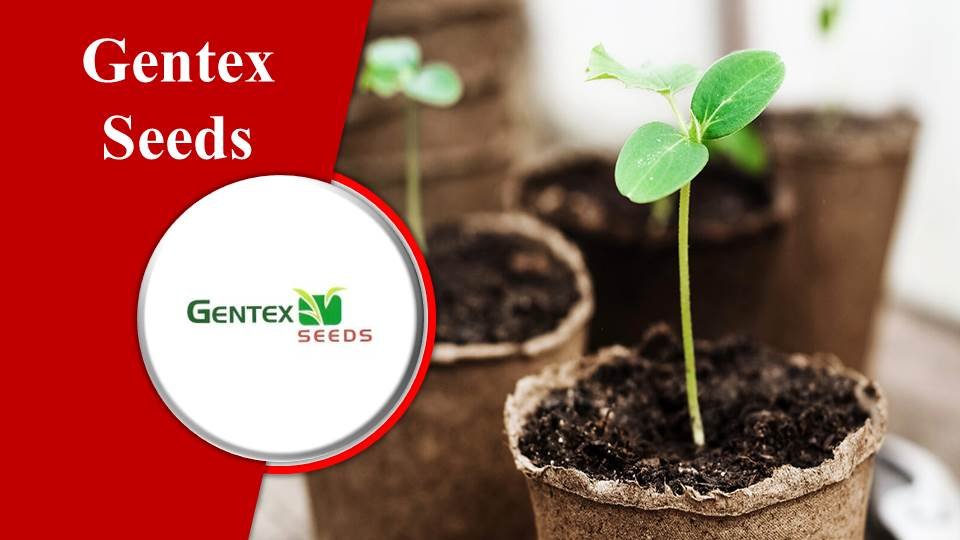 | | |
| --- | --- |
| Company name | Gentex seeds |
| Establishment | 2000 |
| Headquarters | Ahmedabad, Gujrat |
Nuziveedu seeds Pvt. Ltd
NSL was founded by Shri Mandava Venkat Ramaiah, Chairman –Emeritus, NSL in 1973 at the advent of the Green Revolution period at Tukkuluru near Nuziveedu town in Andhra Pradesh.NSL was incorporated under the company act in 1985. Nuziveedu Seeds Limited (NSL) is among the leading seed companies in India with R&D and breeding programs in 24 crops (9 field crops including Cotton, Maize, Rice, Pearl millet, Mustard, Sunflower, Wheat, Jute, Sorghum and Forage crops and 15 vegetable crops including Tomato, Okra, Chillies, Cauliflower, Cabbage, Sweet corn, Cucumber, Ridge gourd, Bottle gourd, Bitter gourd, Snake gourd, Watermelon, Pumpkin, Radish and Carrot). In addition to the above crops, NSL has recently initiated breeding programs in forage crops and a few more vegetable crops.
| | |
| --- | --- |
| Company name | Nuziveedu seeds Pvt Ltd. |
| Establishment | 1973 |
| Headquarters | Hyderabad, Telangana |
Rasi seeds private limited
Rasi Seeds was envisioned by Dr. M.Ramasami and was initiated in the year 1973 in Attur located in Salem District, India. Rasi Seeds is a leading agriculture company delivering value to farmers for over four decades through continuous research and product innovation. They have a team of qualified researchers who strive hard to address key challenges faced by farmers. With the help of advanced genetic engineering & breeding technologies, they developed hybrid seeds with in-built biotic and abiotic resistance power to suit varying agroclimatic conditions.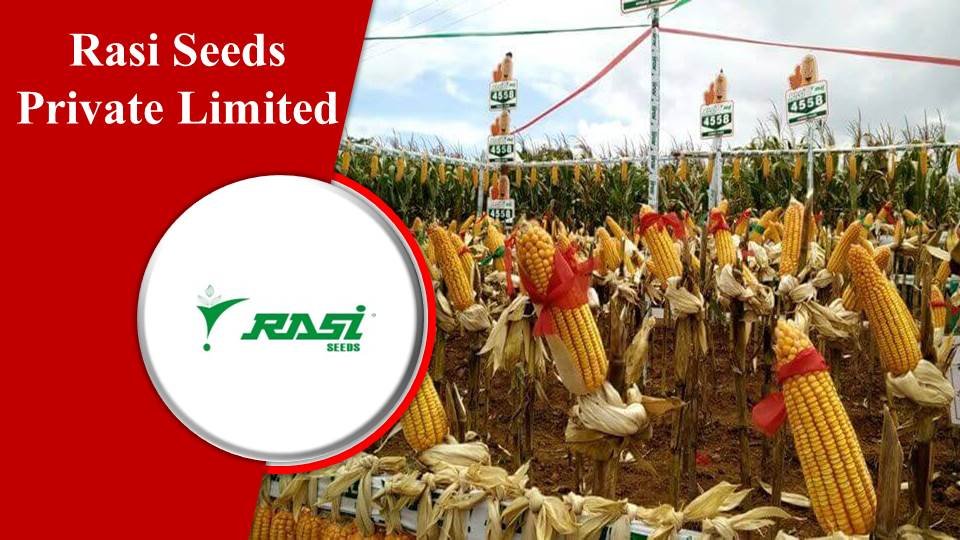 | | |
| --- | --- |
| Company name | Rasi seeds Pvt Ltd |
| Establishment | 1973 |
| Headquarters | Coimbatore, Tamil Nadu |
The role of the seed industry in India is to participate in the growth of agriculture, providing access to high-quality seeds and planting materials for the Farmers in India. Seed is the first and foremost important commodity for successful vegetable cultivation. The Indian seed industry is growing enormously annually. The vegetable seed industry positively influences the Indian economy in terms of income and employment generation and earning foreign exchange in the international market.
Latest Post