Agri Startups in India:- The agrotech ecosystem in India attracts a multitude of start-ups offering technology-based solutions such as sales markets, warehousing and shipping services, and agro science consulting services, while major traditional players are trying to cut operating costs and manage scale.
Here in this article is mentioned the list of Top agri startups in india which are creating an environment for sustainable growth and development and meeting the demands of the population.
Top 25 Agriculture Startups in India
1-Absolute
Absolute is a bioscience company leveraging billions of years of nature's evolutionary intelligence to solve humanity's greatest challenges, starting with safe and sustainable agritech products & solutions with research interests in Biomaterials and Biocare.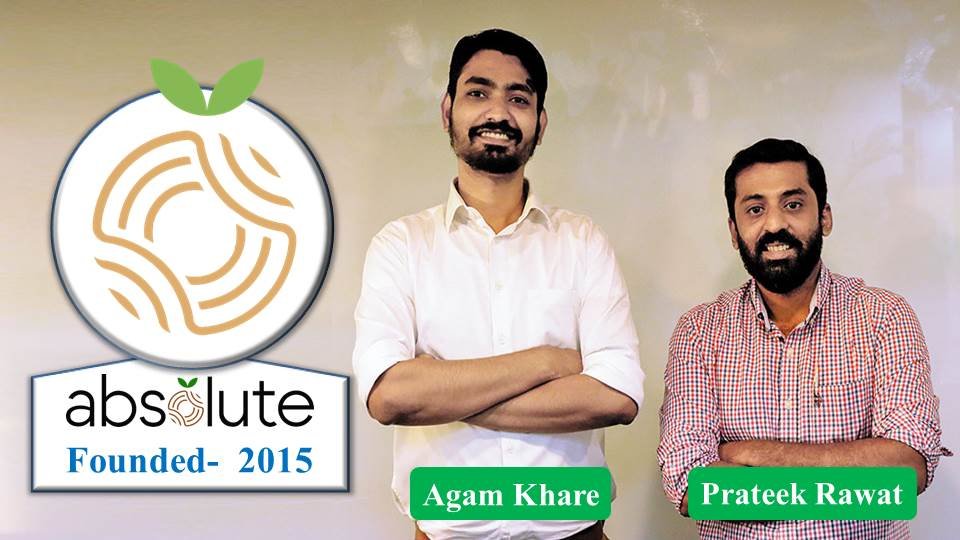 Absolute
Founder
Agam Khare and Prateek Rawat
Location
Delhi
Year of establishment
2015
Speciality
100% natural and non-GMO product
Revenue
$43.85M
2- Apna Godam
It is an agritech company operating primarily for post harvest solutions. In addition to product support, it also provides product, financial and logistics services as value added services. Farmers can sell their produce to all buyers in the country without going anywhere. Logistics is managed by Apna Godam with the help of a network of logistics partners.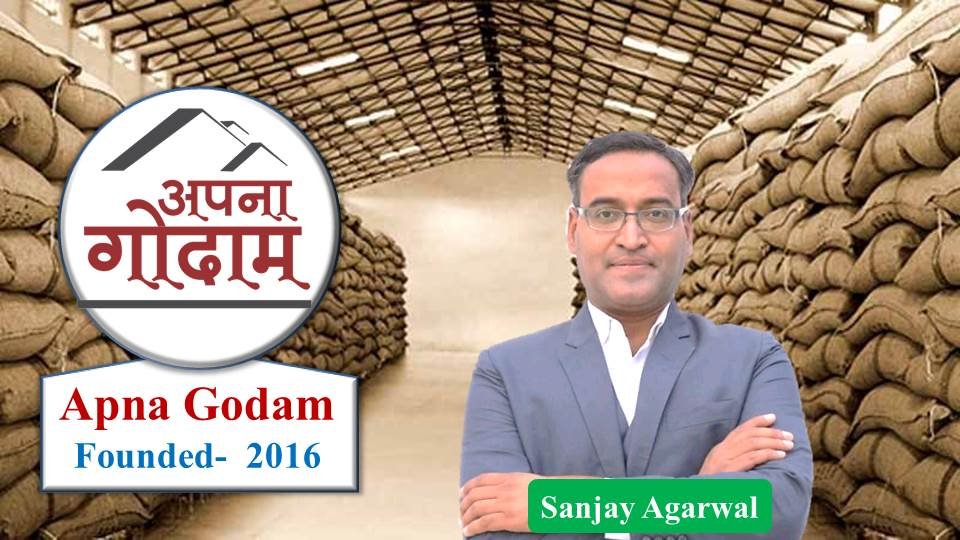 Apna Godam
Founder
Sanjay Agarwal
Location
Jaipur, Rajasthan
Year of establishment
2016
Speciality
Warehousing, Financing and E-Mandi facilities
Revenue
$3M
3- Aibono
By using Aibono's agricultural technology and expertise, farmers can increase yields. It describes itself as an agricultural service provider. Farmers can use Aibono to handle all aspects of production planning, agricultural evaluation and decision making.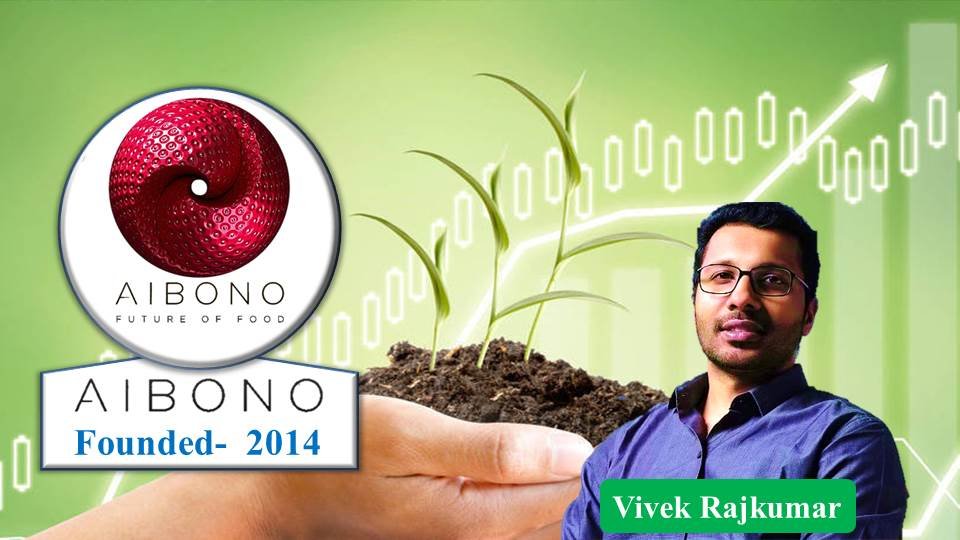 Aibono
Founder
Vivek Rajkumar
Location
Bangalore, Karnataka
Year of establishment
2014
Speciality
Seed-To-Plate, Value Chain, AI And Data Science, Realtime Supply Chain
Revenue
$1.14M
4- Agrowave
Agritech company Agrowave, aims to facilitate farmers' market entry and establish a sustainable supply chain management. The company wants to make it easier for farmers by eliminating middlemen and always paying farmers a fair price for their products.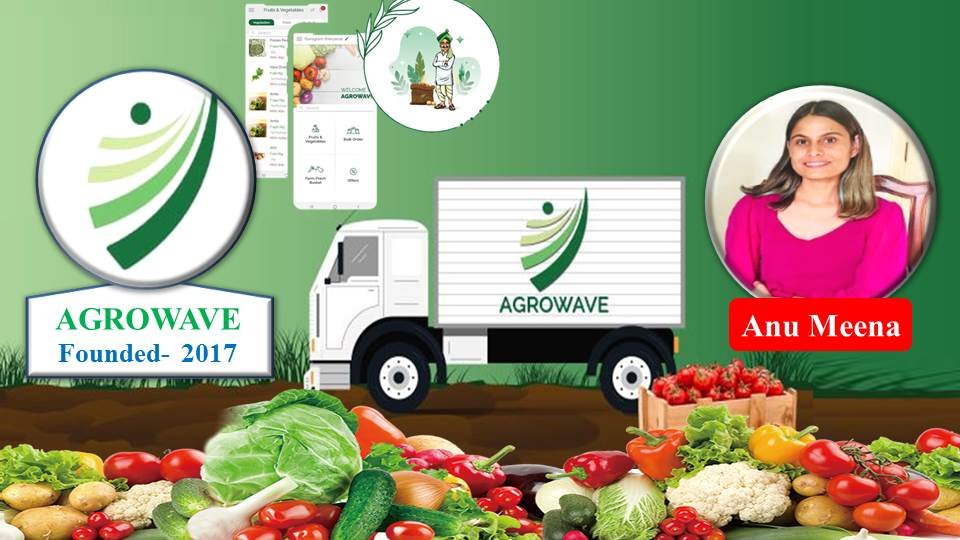 Agrowave
Founder
Anu Meena
Location
Gurgaon, Haryana
Year of establishment
2017
Speciality
Transportation, Logistics, Supply Chain And Storage
Revenue
$5.09M
Read More- Agrowave: Transforming Agri Supply Chain
5- Agrostar
It is an online platform for agricultural inputs, content and advice. The company produce seeds, fertilizer, tractors, water pumps, pesticides, etc. offers products. Moreover, through its platform, it provides farmers with expert advice, agricultural information, agronomy information, weather forecast, etc. It claims to provide. Their apps are available for Android users.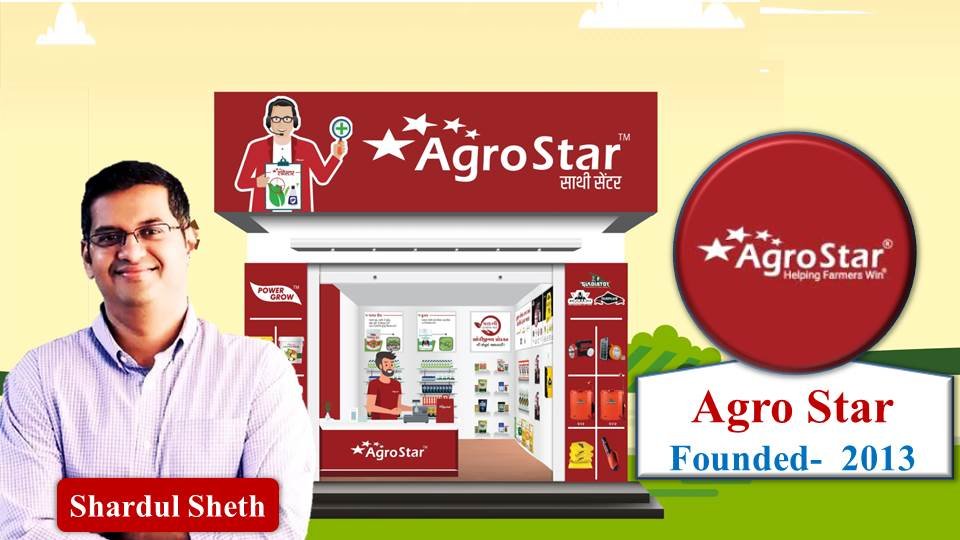 Agrostar
Founder
Shardul Sheth
Location
Pune, Maharashtra
Year of establishment
2013
Speciality
Agritech, Rural E-Commerce, Retail, Advisory, Exports, Agri Inputs
Revenue
$31.58M
6- Bighaat
BigHaat is an online platform where farmers can exchange information and learn about all aspects of farming. The organization offers a variety of products and services, including healthcare and crop support services.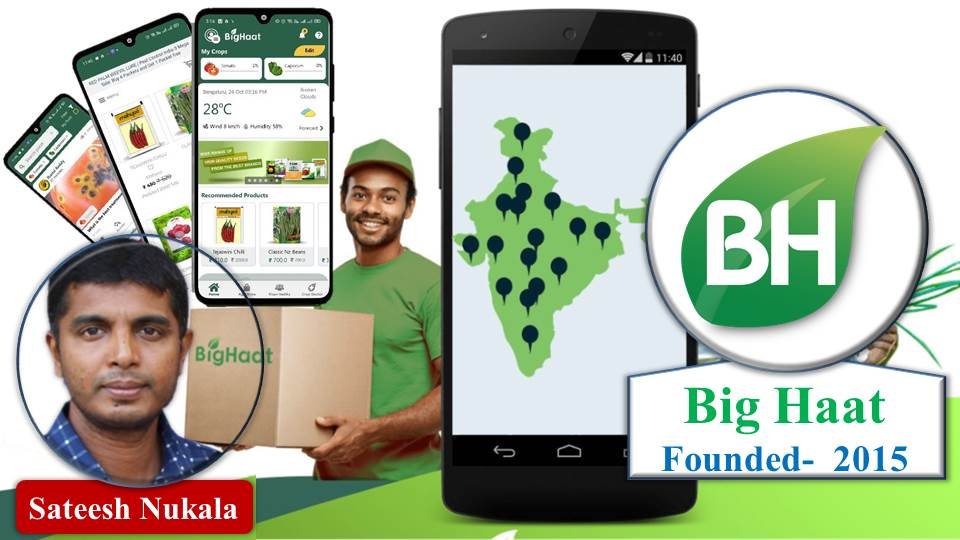 Bighaat
Founder
Sateesh Nukala
Location
Bangalore, Karnataka
Year of establishment
2015
Speciality
e-Commerce, e-Retail, Advisory, Direct-to-Farmer, Supply Chain
Revenue
$14.77M
7- Bijak
Bijak is a trading network that connects buyers and sellers of agricultural products. Bijak, in addition to supporting the business of buyers and sellers, it also provides financial assistance for the purchase of agricultural products.
This agri-technology business simplifies doing business by providing buyers and sellers with a wealth of operational resources and improved delivery. With Bijak, instant payment to the seller and fast lending is possible.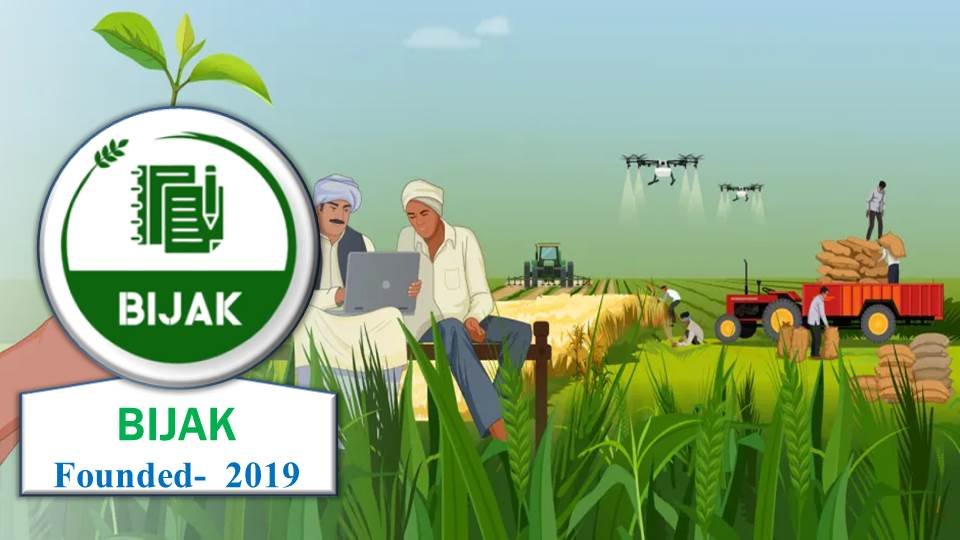 Bijak
Founder
Nikhil Tripathi, Mahesh Jakhotia, Nukul Upadhye, Jitendra Bedwal and Daya Rai
Location
Gurgaon, Haryana
Year of establishment
2019
Speciality
IT Services and Consulting, Value Chain, Agri Trading
Revenue
$7.59M
8- BharatAgri
Through offline and online technologies such as Whatsapp and in-app chat support, BharatAgri helps in all phases of agriculture. The agribusiness has shifted to B2F as well as providing better agricultural services to farmers who need technological support.
BharatAgri's mission is to digitally educate farmers so they can improve their crop quality.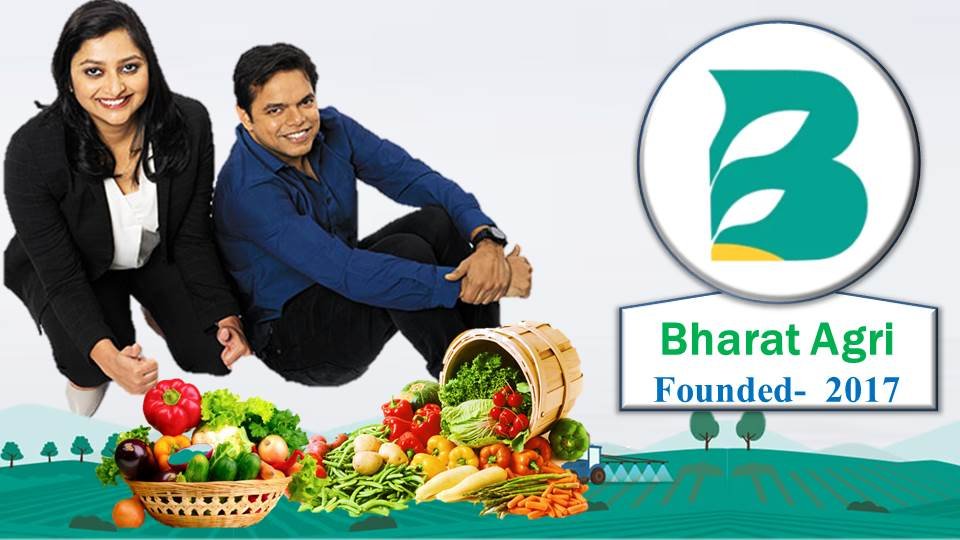 BharatAgri
Founder
Sai Goel, Siddharth Dialani, Yashwant PM
Location
Pune, Maharashtra
Year of establishment
2017
Speciality
Advisory, Doorstep Delivery, Soil Testing, Fertilizer Kits
Revenue
$10.9M
Read More – Bharat Agri Startup: Unleashing Agricultural Innovation
9- Captain Fresh
Captain Fresh is an online platform that provides seafood. The company provides a platform for the wholesale seafood trade that integrates delivery, payment protection and quality services. It uses advanced technology to provide the fastest growing sales solutions. The application provided by the company is available on the Android platform.
Captain Fresh
Founder
Utham Gowda
Location
Bangalore, Karnataka
Year of establishment
2019
Speciality
Sea Food, Supply Chain, e-Auction, Home delivery
Revenue
$4.03M
10- Cropin
Cropin combines agriculture with business intelligence and business planning. They provide their services using mobile applications that enable farmers and landowners to implement data-driven agriculture.
Cropin
Founder
Krishna Kumar
Location
Bangalore, Karnataka
Year of establishment
2010
Speciality
AI, Crop Health, Machine Learning, Precision farming
Revenue
$4.75M
11- Crofarm
Crofarm is a new agrotechnology company that aims to reduce food waste through improved production. It is a Farm-to-Business (F2B) marketing strategy involving a community of over 10,000 farmers.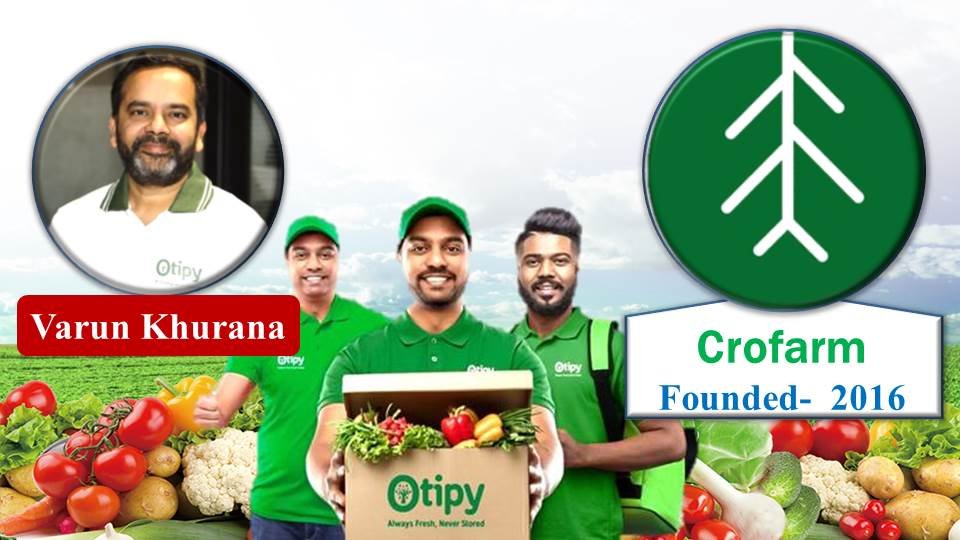 Crofarm
Founder
Varun Khurana
Location
Gurgaon, Haryana
Year of establishment
2016
Speciality
Farm to Home, warehouse operation, AI Prediction, empowering the local community
Revenue
$3.24 M
Read More – CROFARM: Game Changer of Agri Value Chain
12- Clover Ventures
Clover Ventures, the largest technology company in agriculture, aims to increase productivity. It works to create and strengthen a new well organized supply chain.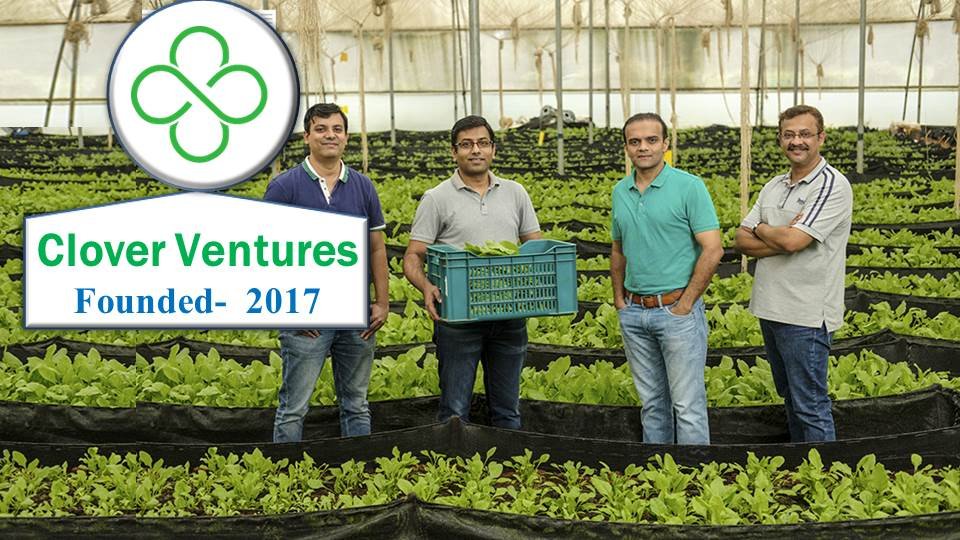 Clover Ventures
Founder
Arvind Murali, Avinash B R, Gururaj Rao, Santosh Narasipura
Location
Bangalore, Karnataka
Year of establishment
2017
Speciality
Green House Cultivation, Supply Chain
Revenue
$5.39M
13- DeHaat
It is an application-based online platform for AI-enabled supply chain and consulting services. It provides soil evaluation, yield estimation and consultancy services. It uses advanced technology to monitor the operation of the equipment. It also works to provide agricultural finance solutions such as loans and insurance to farmers in agriculture. The mobile app is available for the Android platform.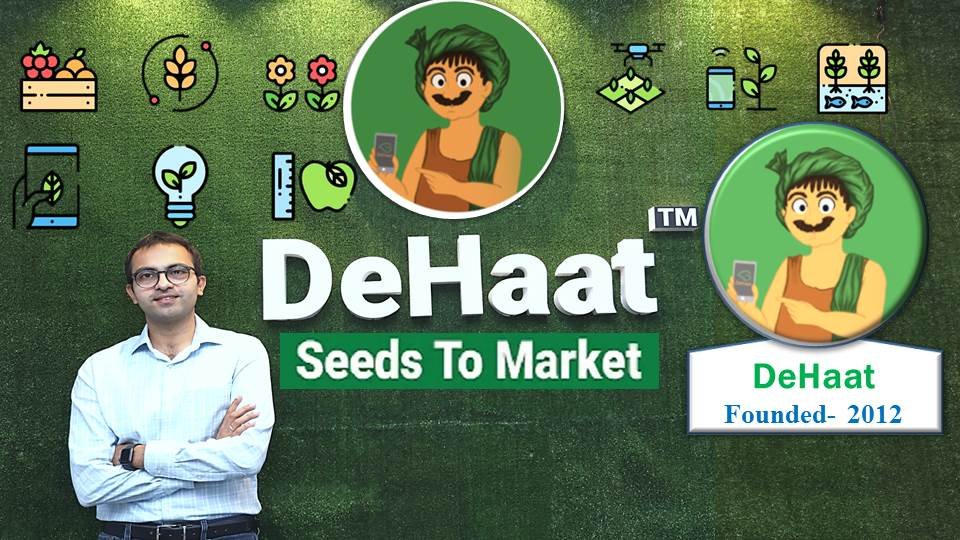 DeHaat
Founder
Shashank Kumar, Shyam Sundar Singh, Amrendra Singh, Abhishek Dokania and Adarsh Srivastava
Location
Gurgaon,Haryana
Year of establishment
2012
Speciality
Agri Supply Chain, AI and Machine Learning, Precision Agriculture
Revenue
$154.76M
14- Ergos
The Ergos platform facilitates communication between farmers and cold store owners using a mobile platform. Lack of cold storage facilities is a major problem faced by farmers in India. Ergos is involving in post-harvest supply chain management.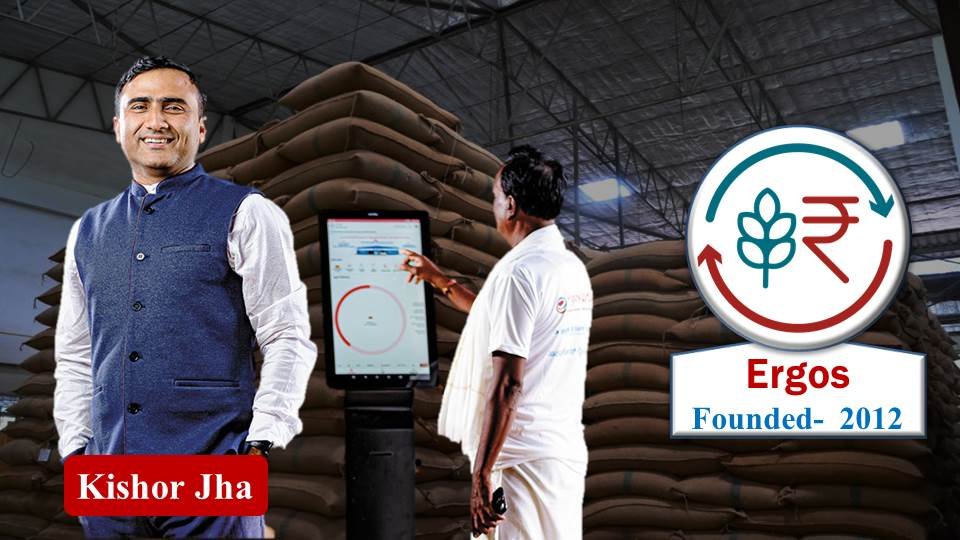 Ergos
Founder
Kishor Jha
Location
Bangalore, Karnataka
Year of establishment
2012
Speciality
Integrated Agri Supply Chain, Grain Bank, Data and AI, Food Processors
Revenue
$18.3M
15- Fasal
Fasal uses artificial intelligence and data analytics to provide agricultural performance forecasts. Since its inception, it has helped farmers save more than 3 billion litres of water. Fasal aims to develop sustainable agriculture through alternative thinking. It also helps increase crop yields and reduces farm expenses.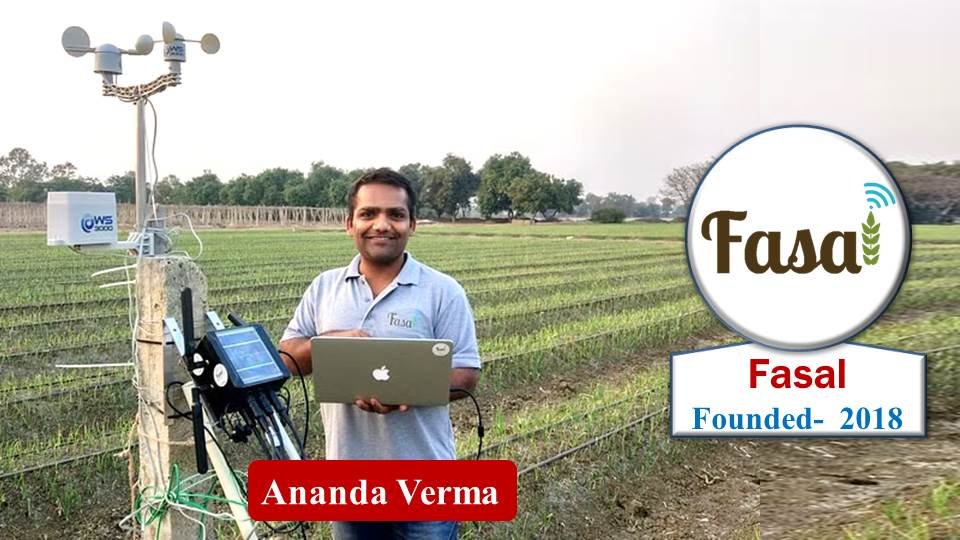 Fasal
Founder
Ananda Verma
Location
Bangalore, Karnataka
Year of establishment
2018
Speciality
IoT, Machine Learning, Data Science, AI, Farm Credit, Agri Input
Revenue
$205K
16- Farm2Fam
Farm2Fam distributes food directly to consumers. This ensures that consumers receive fresh food free of pesticides and herbicides. They now use traditional farming methods and techniques to produce customized foods for customers to strengthen their supply chain.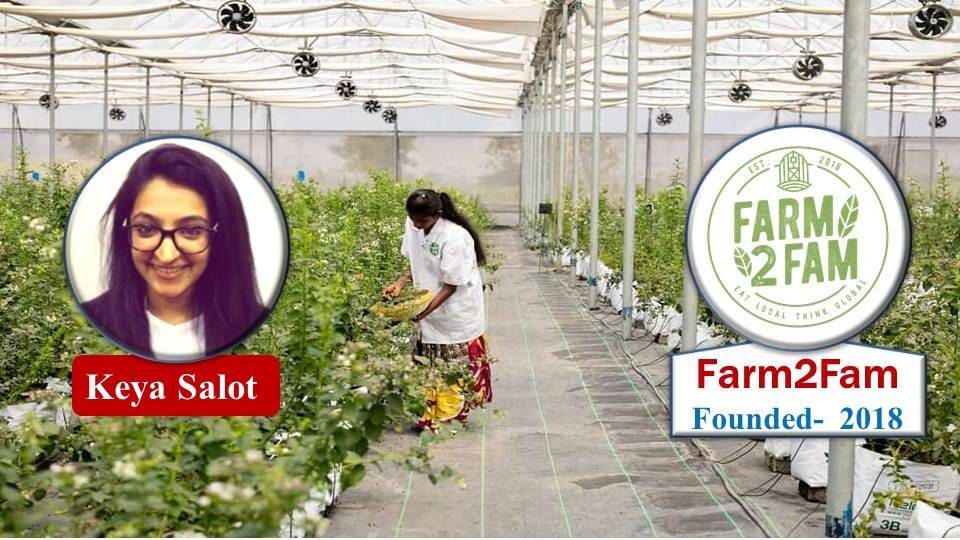 Farm2Fam
Founder
Keya Salot and Vimal Salot
Location
Mumbai, Maharashtra
Year of establishment
2018
Speciality
100% natural, home delivery, farm fresh, residue free
17- FreshToHome
App-based online store of meat and poultry products such as chicken breast, duck, duck eggs, vigova duck, lamb, goat, mutton, lamb goat and goat mince. There are also freshwater fish, marine fish, chutneys and dumplings. The company also has a mobile app that can be downloaded from the Apple App Store and Google Play.
FreshToHome
Founder
Shan Kadavil
Location
Bangalore, Karnataka
Year of establishment
2015
Speciality
Fresh fish and Meat, Chemical Free
Revenue
$13.53M
18- Gold Farm
Agritech start-up Gold Farm provides farmers with promising farming tools via a smart phone app. They make solar water pumps for agriculture in areas with low energy consumption.
Gold farm's mission is to use technology to make farming easier and safer, especially for people living in disadvantaged areas.
Gold Farm
Founder
Abhilash Thirupathy, Karthic Ravindranath
Location
Bangalore, Karnataka
Year of establishment
2012
Speciality
Agri Products and Services, Technology, Farm Mechanisation
Revenue
$462K
19- Intello Labs
Intello Labs uses artificial intelligence and computer vision to evaluate the quality of products. They help companies such as farms, shops, stores, restaurants and exporters get good recommendations for customers while reducing waste.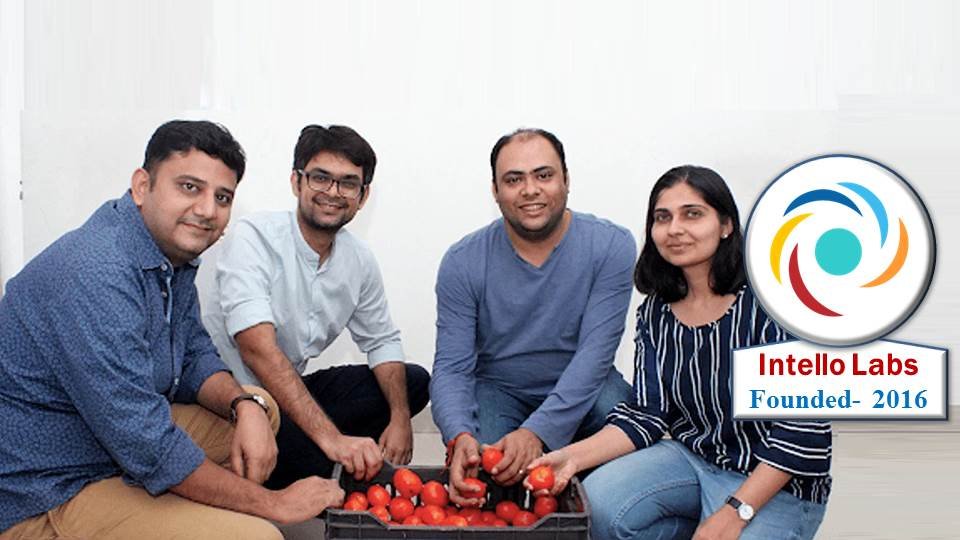 Intello Labs
Founder
Milan Sharma, Devendra Chandani, Himani Shah, Ashutosh Kumar, Nishant Mishra
Location
Bangalore, Karnataka
Year of establishment
2016
Speciality
IoT, AI & ML, Digital Farming, Image Recognition, Price and Seller Monitoring
Revenue
$15.5M
20- KhetiGaadi
KhetiGaadi is India's first online platform for comparing and purchasing farm equipment. Less time is spent controlling farm machinery and more time can be spent on productivity. They connect more than 500,000 farmers.
Farmers can access the website in 10 different languages via a smartphone app. Farmers can use the app to rent equipment, buy and sell equipments and find other financing option.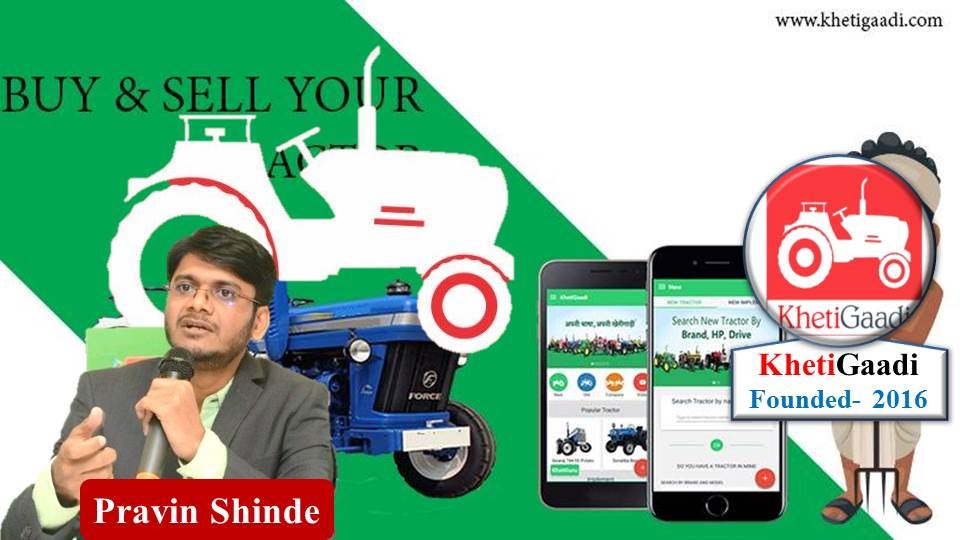 KhetiGaadi
Founder
Pravin Shinde
Location
Pune, Maharashtra
Year of establishment
2016
Speciality
Rent Tractors, Tractor Dealers, New Tractors, Farm Equipment
Revenue
$6.7M
Read More-Electric Tractors in India -Driving Towards a Greener Future
21- Licious
An app-based store, that provides meat products. This is an online store that sells meat, poultry, seafood, eggs and more. The company claims to also offer organic meat and ready-to-eat product on its platform. Its mobile app is available on Android and iOS platforms.
Licious
Founder
Abhay hanjura, Varun Sadana, Vivek Gupta
Location
Bangalore, Karnataka
Year of establishment
2015
Speciality
Door step Delivery, Sea Food, Chicken, Mutton, Fish, Spreads, Pickle
Revenue
$82.92M
22- Ninjacart
The leading agricultural supply chain in India is Ninjacart. From agriculture to storage, it now takes less than 12 hours to move 60 tons of fruit and vegetables instead of more than 14.
Delivering fresh farm produce to retailers quickly is one of Ninjacart's goals.
Ninjacart
Founder
Ashutosh Vikram, Kartheeswaran K K, Sachin Jose, Sharath Loganathan, Thiru Nagarajan, Thirukumaran Nagarajan, Vasu Devan
Location
Bangalore, Karnataka
Year of establishment
2015
Speciality
Fresh Produce Supply Chain, Advisory, Data Science, Agri-tech
Revenue
$117.47M
23- Staragri
It is provider of storage and post-harvest solution for agricultural products. Solutions include warehousing, purchasing and collateral management of agricultural products. It also offers a range of value-added services, including risk management, retail, logistics and agriculture exports.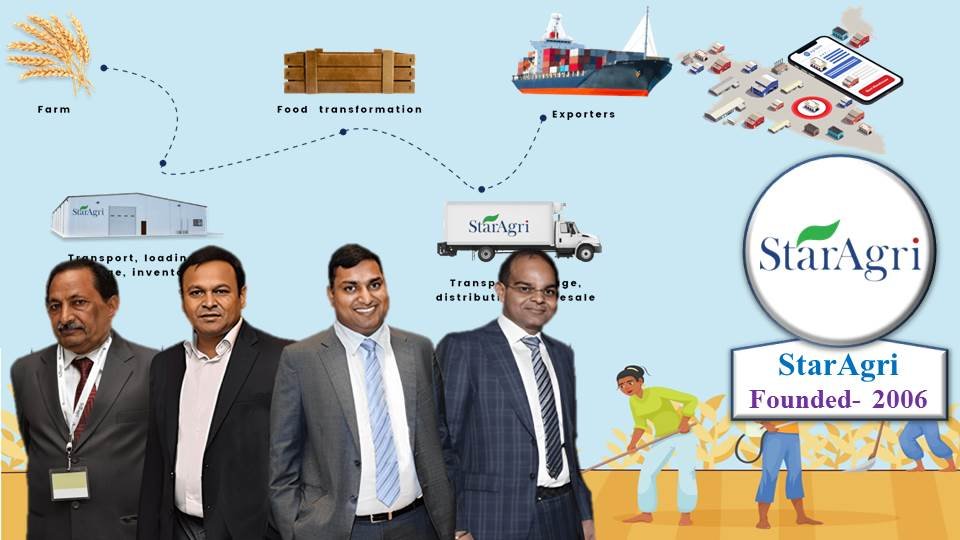 Staragri
Founder
Amit Khandelwa, Amit Mudawala, Suresh Goyal
Location
Mumbai, Maharastra
Year of establishment
2006
Speciality
Warehousing, Logistics, Procurement, Star Labs, Collateral Management, Private Mandi, Agri Exports, Value Added Services.
Revenue
$3.5 M
24- Waycool
With over 35,000 farmers growing vegetables, fruits, grains and other food crops, Waycool is India's largest agriculture and food chain.
Waycool
Founder
Karthik Jayaraman and Sanjay Desari
Location
Chennai, Tamil Nadu
Year of establishment
2015
Speciality
Fresh Produce, State-of-the-art contract manufacturing and packaging solutions
Revenue
$112.61M
Conclusion
While there are tons of tech companies currently working in the agritech space, we have tried to round up the most exciting and reliable ones. Most of these companies use state-of-art sensor data or AIML-based methods to deliver their services.
Agriculture in India is facing serious problems even though it is the backbone of the majority of the population. Supply chain and construction is a big problem and we tried to include companies trying to solve it. We also listed companies that train and support farmers in sustainable agriculture. Last but not the least; we have also brought together agritech initiatives that connect farmers with individuals and businesses to make better use of its benefits.
Latest Post……