Top Hydroponics Companies in India –Hydroponics is a modern form of farming, that prevails extensively in urban and suburban areas. It is a method of sustainable agriculture in places where resources are scarce and demands are high.
In a country like India, where the distributions of resources are uneven, hydroponics has been in trend for many and is yielding promising profits too. Here this technique is exclusively used for growing vegetables like tomatoes, cucumbers and peppers, ornamentals, herbs, and foliage crops.
Here in this article, we have gathered the top Hydroponics Companies in India and also mentioned why they are leading the Indian market.
Top 10 Hydroponics Companies in India
1- Nutrifresh
Nutrifresh is India's largest Hydroponic Farm. Nutrifresh is committed towards providing the population with hygienic, superior quality, non-GMO, residue and pesticide free vegetables, fruits and herbs. They are constantly evolving and innovating technologies to achieve sustainability in agriculture.
Nutrifresh
Founder
Sanket Mehta and Ganesh Nikam
Location
Pune, Maharashtra
Year of establishment
2019
Speciality of product
Clean produce, AI Precision, Sustainable, Hygienic
Services
They deliver the products directly from farm to consumers' doorstep via an e-commerce platform, at affordable prices. One can book a visit to the farms and can see exactly how their fruits and vegetables are cultivated and preserved. Here they have taken an initiative of "PLUCKED TO ORDER" process where they perform the plucking process upon order confirmation to ensure the delivery of superior quality products each time.
2-Urban Kisaan
Urban Kisaan is involved in the delivery of farm-fresh produce and hydroponic kits. They focus on growing more along with fresh and nutritious food. They are working towards creating a sustainable future for agriculture.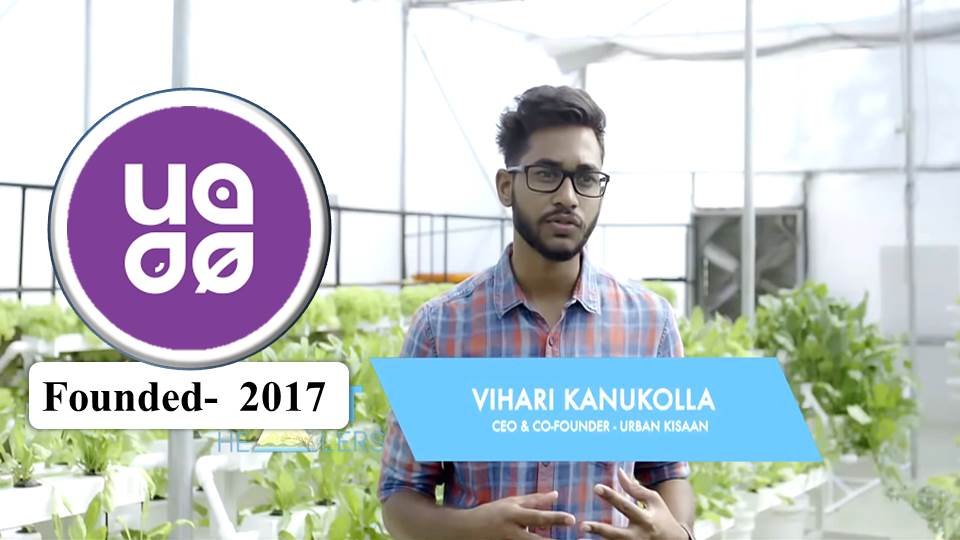 Urban Kisaan
Founder
Vihari Kanukollu Vihari, Sairam Palicherla, Srinivas Chaganti and sampath Vinay
Location
Hyderabad, Telangana
Year of establishment
2017
Speciality
Future farming, Advanced Automation and Plant Science, Sustainable, Minimum Carbon Footprint
Services
At Urban Kisaan they grow the purest products, enriched with nutrients, harvested just before delivering to the consumer. They save up to 95% water producing 30 times more as compared to traditional farming with a very minimal carbon footprint. They work towards empowering medium and marginal farmers. They sell hydroponic kits, farm bowls and fresh avocados, lime, bell pepper and more.
3-Akarshak Hydroponics
Akarshak Hydroponics/ Akarshak Saffron Institute is a young but fast growing organization based in Noida, dedicated to the cultivation of high quality, cost effective hydroponic saffron and indoor saffron and generally provides training using the world's best training "Indoor Saffron Farming". In addition to the advanced hydroponic agriculture, micro greens cultivation and polyhouse engineering trainings from South Korea, they also provide consultancy services for commercial hydroponic agriculture and saffron cultivation projects.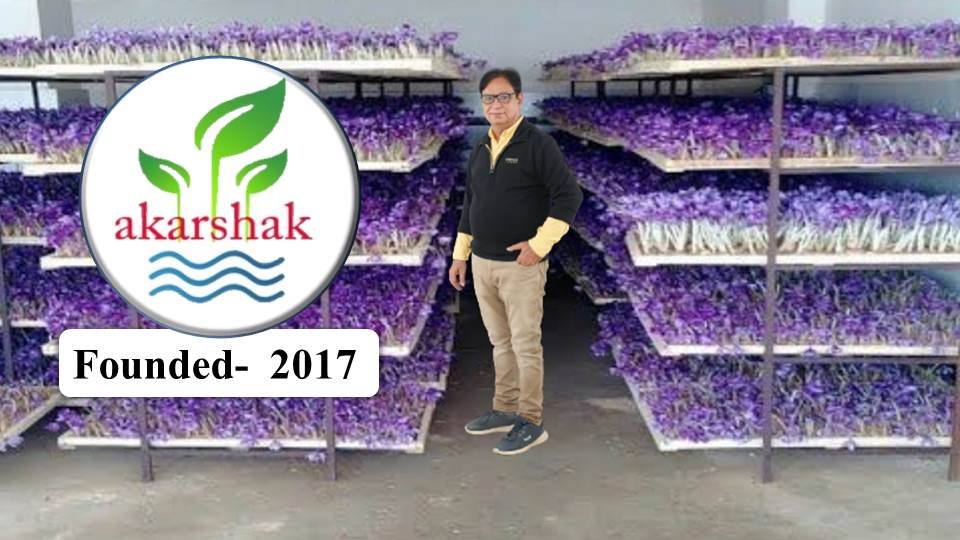 Akarshak Hydroponics
Founder
Ramesh Gera
Location
Noida, Uttar Pradesh
Year of establishment
2017
Speciality
Indoor Saffron Cultivation, Advanced Hydroponic Farming, Microgreens cultivation, Polyhouse Engineering
Services
The vision of the company is to facilitate the rapid transformation of unproductive Indian agriculture into the sustainable cultivation of highly functional, productive, profitable, sustainable, soilless crops by disseminating knowledge and conducting effective education.
4-Balcony Crops
They started their hydroponic journey in 2020. Their goal is to use sustainable farming methods that can be adapted to both micro (home gardening) and macro (commercial) activities. Their unique cultivation methods are more profitable and use 90% less water than traditional farming methods.
Balcony Crops
Founder
Adarsh Sridharan
Location
Chennai, Tamilnadu
Year of establishment
2021
Speciality
Hydroponic Farming, Balcony Farming, and Hydroponics Kit
Services
The company's vision is to promote agriculture and introduce it to the urban population, and in the process they have created s simple DIY grow kit. The system is used in the daily use of green, vegetables, flowers, etc. in people's homes.
5-Evergreen Farms
They are Urban Farmers, who are devoted towards growing fresh greens and herbs. Their vision is to supply fresh, clean, nutritious greens at affordable prices. At Evergreen Farms, they have the capacity to produce over 30,000 plants at any point of time, all year round.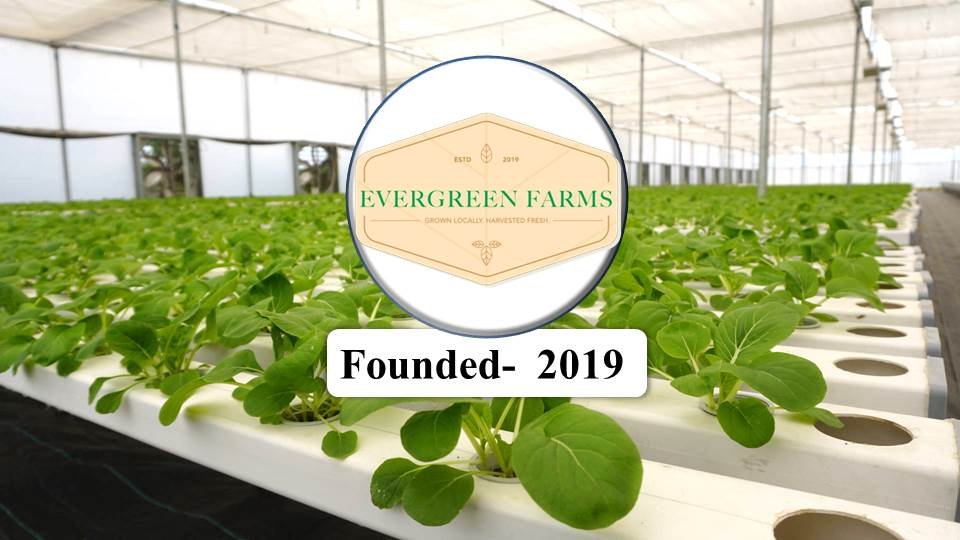 Evergreen Farms
Founder
Prasanth Ramachandran
Location
Bangalore, Karnataka
Year of establishment
2019
Speciality
Urban Farm, Hydroponics, Aeroponics, Robotics, IoT
Services
They are constantly experimenting to grow new varieties of crops. In their temperature controlled polyhouse, they produce 365 days a year. Everything is grown locally and harvested freshly which is pesticide free.
Also Read-
6-Kamala Farms
Kamala Farms is a hydroponic company that primarily aims to address issues such as food safety, food transparency and access to nutritious food. The company aims to create fresh, healthy, pesticide free foods that are consumed by people in India to improve their quality of life.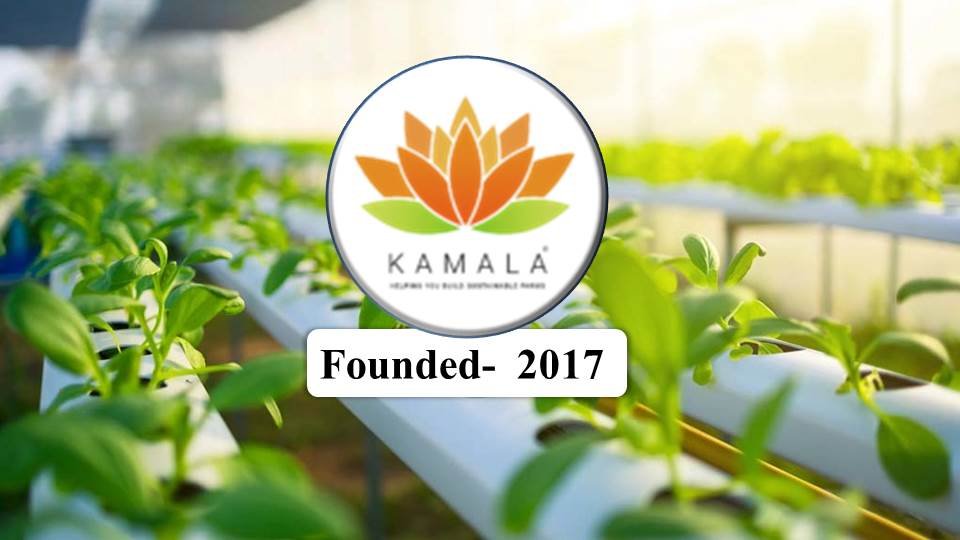 Kamala Farms
Founder
Mehgna Rao and Sandeep Reddy
Location
Bangalore, Karnataka
Year of establishment
2017
Speciality
Urban Farm, Hydroponics, Farm Setup, Buyback, Consultancy, Training
Services
At Kamala Farms they provide 3600 farming solutions. Also, they assist in setting up hydroponic farms. They offer a contract based buyback service. They not only grow but also impart knowledge through various agricultural courses, workshops and training programs which are conducted by industry experts.
7-Brio Hydroponics
Brio Hydroponics has a vision to develop eco friendly and economical farming methods. Their futuristic technology uses water instead of soil to provide nutritious nutrients to plants, with or without growing media. Brio Hydroponics is committed to supporting the new era of farmers by providing tailored policies and resources to increase income.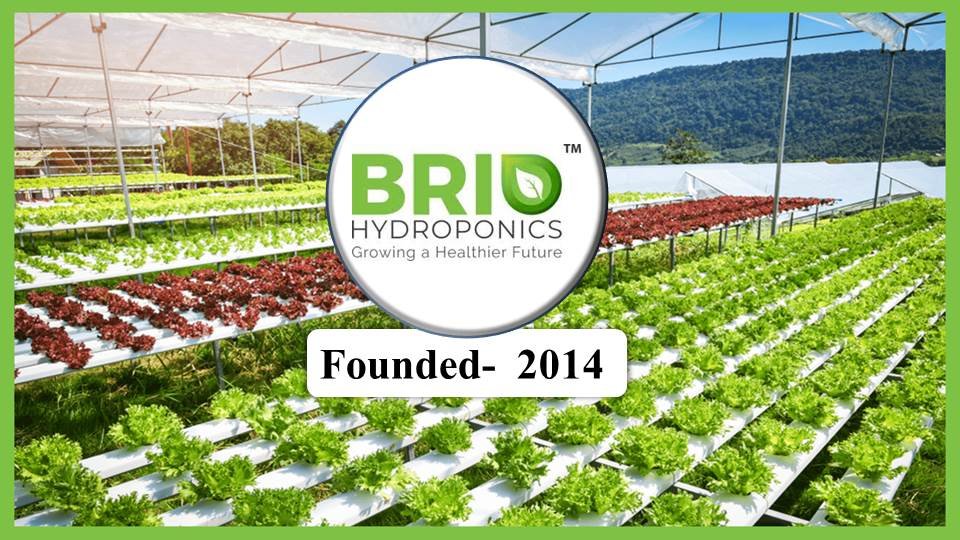 Brio Hydroponics
Founder
Amit Kumar Verma
Location
Ahmedabad, Gujarat
Year of establishment
2014
Speciality
Hydroponic Models, 360 Degree Solutions, NFT Supply And Setup, Dutch Bucket Supply And Setup, Vertigrow Tower Setup, Indoor Hydroponic Model, Automation, Autodosar, AMC, Fan And Pad Polyhouse Structure
Services
The services provided by Brio Hydroponics are techno-economic feasibility study, crop selection framework, assistance in raising funds, project design and site planning, project development, crop management, operational training modules and assistance in marketing.
8-Groflo Hydroponics
Groflo Hydroponics is basically aimed towards helping urban farmers. They ensure the efficient use or limited resources while producing higher yields. Their aim is to make farming more accessible to the general population and help in producing more for commercial growers.
Groflo Hydroponics
Founder
Alok Doshi
Location
Mumbai, Maharashtra
Year of establishment
2020
Affordable and durable hydroponic equipment
Affordable and durable hydroponic equipments
Services
At Groflo Hydroponics they provide flood and drain trays, water culture trays, reservoirs, seedling trays and much more at an affordable price which are quite durable.
9-Rise Hydroponics
Rise Hydroponics is growing rapidly and helping many organizations with its expanding range of products and services. Their priority is growing healthy products and bringing the best expertise to projects of any size. With their hard work, dedication and passion, they strive to spread the benefits of hydroponic farming as much as possible.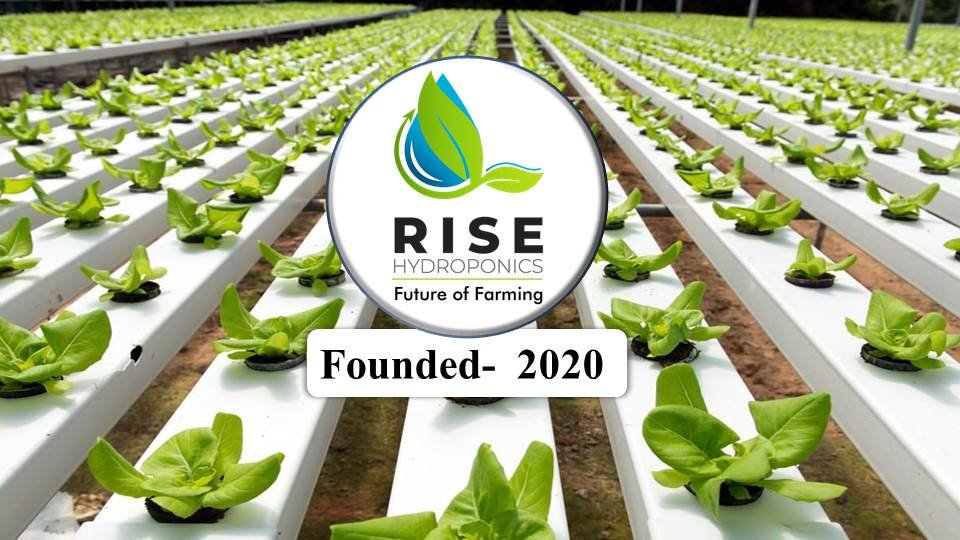 Rise Hydroponics
Founder
Tushar Aggarwal, Vivek Kumar Shukla and Meet Patel
Location
Ahmedabad, Gujarat
Year of establishment
2020
Speciality
Indoor And Outdoor Hydroponic Setup, Polyhouse Structure Development, Live Hydroponic Farming And Training Workshops, Project Development
Services
Rise Hydroponics is oriented towards providing outdoor and indoor hydroponic farm setup assistance and solutions related to it. They are also installing polyhouse structures for growing various crops. Along with these it is also providing live hydroponic farming training and workshops and project development ideas.
10-Future Farms
Future Farms, India's leading provider of hydroponic and precision farm automation solutions. It has a team of experts with experience working in international greenhouse and technology projects in Thailand, UAE and Germany.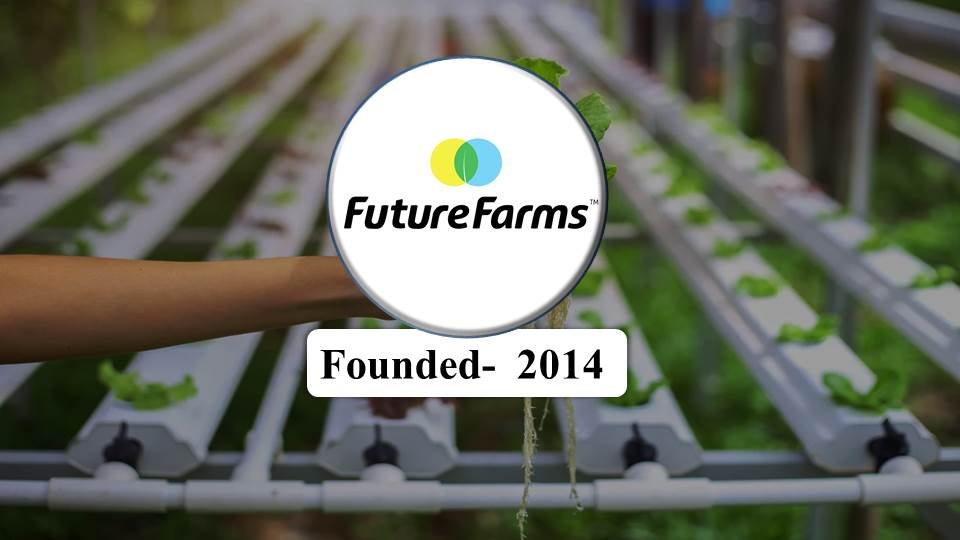 Future Farms
Founder
Sriram Gopal
Location
Chennai, Tamil Nadu
Year of establishment
2014
Pesticide-free food, hi-tech nursery, sustainability, hydroponics
Pesticide free food, hi-tech nursery, sustainability, hydroponics
Services
At Future Farms they provide turnkey solutions related to hydroponics, efficient installation, streamlined commissioning processes, superior supplies and management practices for the growers. They also provide world-class remote automation for any type of crop.
Conclusion
In India, we have a number of Hydroponic companies which are not only growing crops but also providing various services such as supplying hydroponic kits and equipments, installing hydroponic farms, providing training and workshops, and 360-degree solution to hydroponic farming-related issues and queries. All of them have the common aim of making India sustainable in agriculture and providing the population with healthy, hygienic, and pesticide-free food.
Also Read…..