Crofarm is Agritech startup that provides fresh fruits and vegetables to consumers at reasonable prices. Otipy – Crofarm DC management is one of India's fastest-growing community group buying platforms for daily essentials which demonstrates their ability to optimize the supply chain and create a sustainable food system that benefits all stakeholders. Let's learn more about Cro farm Agritech startups.
Inefficiency of Agri supply chain in India
With several intermediaries and manual handling, the supply chain of fruits and vegetables sector in India that links farmers to both organised and unorganised retail is highly inefficient. As a result, there is nearly 30% wastage of agricultural produce and the farmers receive less remuneration for the produce.
A significant portion of a farmer's realisable value is lost due to commission, losses, and improper supply chain handling. Due to inefficiency in supply chain, there is a high amount of fresh produce wasted while handling. farmers are unable to receive fair prices due to the cost difference between what they realise and what the final consumer pays due to increased additional costs in the supply chain. As a result the final consumer is forced to pay high prices out of their own pockets.
Need for efficient supply chain in fruits and vegetables(F&V)
Since F&V are highly perishable in nature, developing efficient agricultural value chain is needed to reduce losses to extend the shelf life of produce ensure safety and desired quality. effective supply chain is necessary since it will enhance stakeholder profits and most significantly it cuts down losses and waste.
Additionally, it will reduce the likelihood of declining the quality of F&V which helps in increasing the value and ensure reliable delivery to the consumer at the appropriate time with right quality and at reasonable prices.
Read More:
About Crofarm Agriproducts Pvt ltd
A technology-backed farm-to-business supply chain firm Crofarm started in May 2016. Varun Khurana and Prashant Jain set out to address the issue after becoming aware of the significant losses resulting from the logistical chaos in Indian agriculture.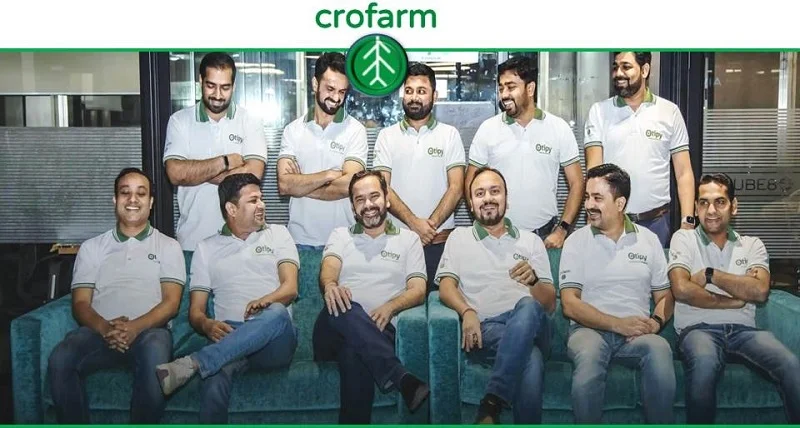 Crofarm is a pioneering agri-tech firm founded with the goal of strengthening farmer communities and assisting them in providing consumers with wholesome fresh food. Cro farm tackles the issue of fresh produce waste by creating a quick and sustainable supply chain that pays farmers for producing healthier food. Crofarm's goal is to connect farmers and consumers on an equitable platform where consumers acquire fresh produce at reasonable price.
Crofarm Founder Journey
Varun Khurana an IIT-Delhi computer science graduate with substantial expertise in the food delivery industry is a serial entrepreneur. Varun khurana founder of crofarm with Prashant Jain launched a startup MyGreenBox which is a platform for smartphone based grocery delivery in 2014. Later Grofers(Blinkit) which was constructing a supply chain from mandis to clients, purchased the platform. Varun became aware of the issues with the supply chain system while working as Chief technology officer at Grofers and aimed to establish a direct connection between farm to retail.
Varun launched a agritech startup Crofarm in 2016 which removes middleman by bridging gap between farm produce and market through its unique supply chain. He launched the business in Delhi with the goal of assisting small farmers who lack substantial landholdings and the financial means to sell their produce in mandis.
After 4 years of operations in routing of fresh produce from farm gate to retailers, Cro farm in 2020 entered into serving customers by launching Otipy a community based platform to connect with customers by delivering fresh produce to customers doorstep within 12 hours at reasonable prices.
About Crofarm
| | |
| --- | --- |
| Crofarm Founder | Varun Khurana |
| Founded in | 2016 |
| Crofarm – Head Office | Gurgaon, India |
| Legal Name | Crofarm Agriproducts Pvt ltd |
| Sector | Agritech |
| Crofarm Funding stage | Series B |
| Competitors | Ninjacart, Waycool |
| Revenue 2022-2023 | 160-170 Crore |
| Fund raised | 45 Million USD in Series A,B rounds |
| Website |  https://crofarm.com |
Crofarm Funding & Valuation
According to Money control business news reports, Otipy is planning to raise a fund of  USD 75 Million  in Series C round and estimated revenue for fiscal year 2022-2023 is 160-170 Crore. And as per Tracxn reports the Otipy valuation of Crofarm as on December 2021 is $123M.
Crofarm Business Model
Crofarm sources its products from farmers after predicting customer demand for the upcoming 48 hours. Fresh product is delivered early in the morning after sorting, grading and packaging done overnight. Within 12 hours after harvest, Crofarm works directly with farmers to supply consumers with quality and safe produce. This guarantees the freshness of the food. In order to enhance farmers revenues, they also advise farmers on proper harvesting techniques and customer expectations. The company disclose and agree pricing in advance with farmers and honor that.
The artificial intelligence (AI)-based prediction technique used by Cro-farm enables them to cut down on waste and sell the produce to customers at reasonable prices. Currently Crofarm is serving more than 10 lakh families and operating in cities like Delhi, Mumbai, Gurgaon, Noida, Bangalore.
Also Read:
Cro-farm's Initiatives                 
Otipy Crofarm
Otipy – An online platform that delivers farm produce at reasonable prices to customers' doorstep.
Otipy delivers products directly from farm to fork within 12 hrs.
It delivers fresh fruits and vegetables, groceries, bakery and dairy products.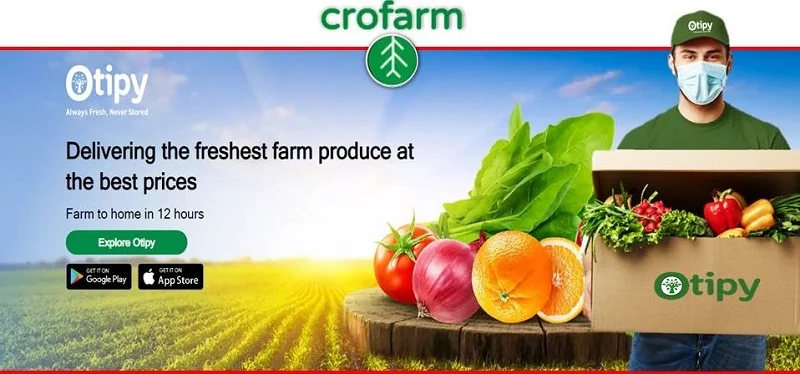 Farm tale
Delivers fresh milk within a few hours of milking. From around 3 pm to 5 pm hands-free milking is done in the farm.
Pathogens are removed by the pasteurization process after milking.
The milk is delivered to the warehouse in vans that are temperature-controlled.
Richer and creamier milk is delivered to customers early in the morning.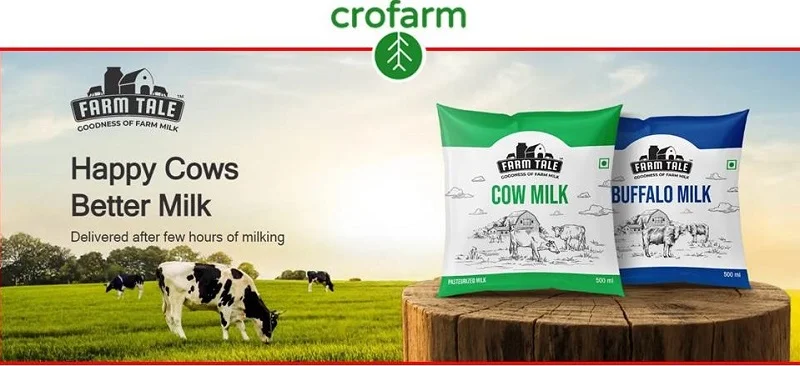 House of fresh
Freshly baked breads from buns to pizza bases are made by using natural ingredients.
Every product will undergo through quality inspection before delivering it to the customers.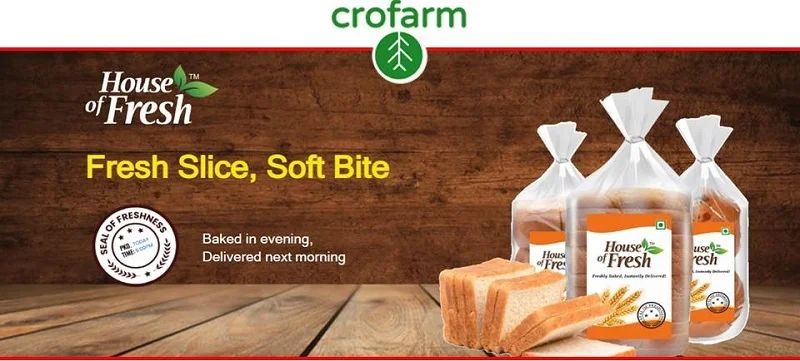 One farm
Utilizing its connections with farms and farmers for both fruits, vegetables, and other agricultural produce, One Farm seeks to provide quality products at reasonable prices.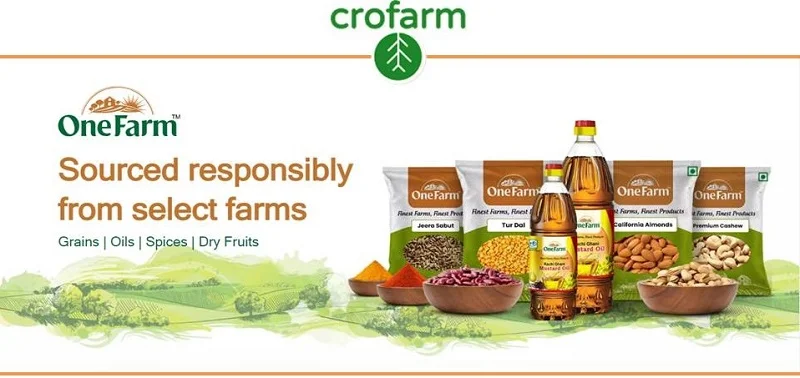 Read More:
Awards & felicitations received by Crofarm
Pride of North India award by E4M in January 2023.
The Leaders of Tomorrow (LoT) award from ET NOW in December 2022.
Crofarm was awarded for its outstanding performance in Innovation by CII.
Startups for Smart agriculture award by Niti Aayog in March 2019.
Latest Post…