Geeani Electric Tractor- The primary means of sustaining the human race are agriculture and farming. Agriculture is, as the phrase goes, "our wisest occupation." This is due to the fact that everyone will benefit from this happiness for all time. Everyone must be aware of its significance. Geeani Agritech Pvt Ltd. created Geeani Tractors with all of these factors in mind and with the intention of assisting small-scale farmers with their work. This compact tractor can be the perfect companion for all the farmers with small cultivating lands. This is also seen as the best option for people who can't afford big tractors.
Founder, Business Idea, and Funding Details of Geeani
| | |
| --- | --- |
| Company name | Geeani Agritech Private Limited |
| Founders | Divyarajsinh Bihola, Prajal Geeta Menon, & Anitha Panikar |
| Business | Electric Tractor |
| Asked for | ₹75 lakhs for 7.5% equity |
| Final deal | 1 Cr for 10% Equity |
| Sharks who invested | Aman Gupta, Anupam Mittal and Vineeta |
| Shark tank Episode Details | Season 2 , Episode 24 |
About Geeani Tractor Founders
A modern tractor brand with effective compact tractors, Geeani Agritech Private Limited was founded on March 29th, 2022 in Gandhi Nagar, Gujarat, India. Anitha Muralidas Panikar, Vignesh Muraleedas Panikar, Manishdas Muralidas Panikar, and Prajal Geetaben Menon are the four directors that serve as the company's top executives. Its main product is electrical compact tractors, which are smaller and useful for small farms. They want to offer these tractors to farmers who cannot afford costlier ones for a very cheap market price.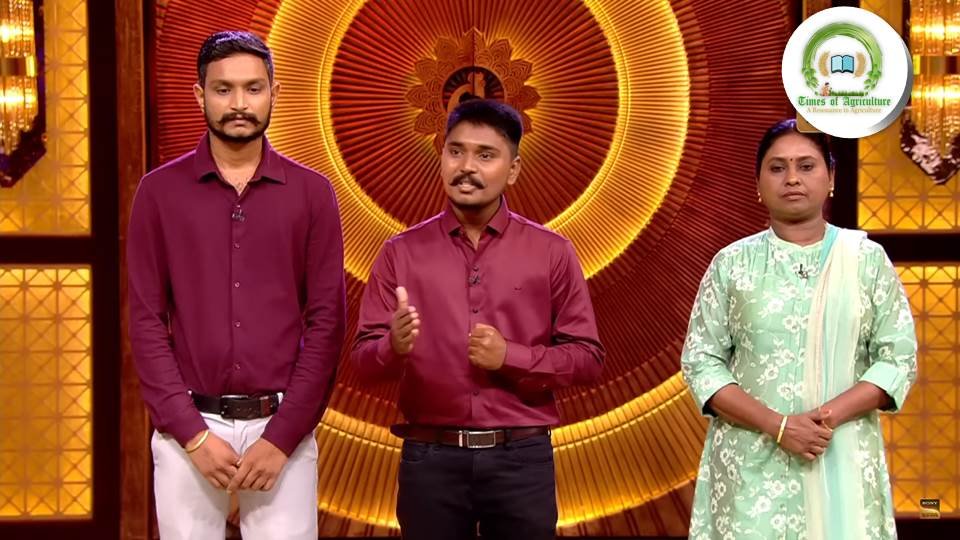 Glimpse from Geeani Shark Tank Episode
For farmers who own a small piece of land and cannot afford large tractors for yield, a compact tractor was showcased in a recent episode of Shark Tank India season 2. Geeani is the name of the tractor company. For farmers looking to increase productivity on a tiny piece of land, Geeani delivers compact tractors. Namita also inquired about the company's name from the pitcher. He said that the last part of the name is that of the woman who looked after him after his parents passed away, while the first half is derived from the name of his late mother.
Also Read…
All of the judges became really moved by it. All the other sharks were carried in the tractor by Aman as well. The sharks made them an offer after being quite taken by their vision. Anupam offered that all of the "sharks" work together to provide him with a contract, but Amit stated that he prefers to act alone. They received an offer from Vineeta, Aman, and Anupam that included 1cr in return for 10% of the stock. They rejected Amit's offer of Rs. 1.5 crore for 20% stock in favour of the offer from the three.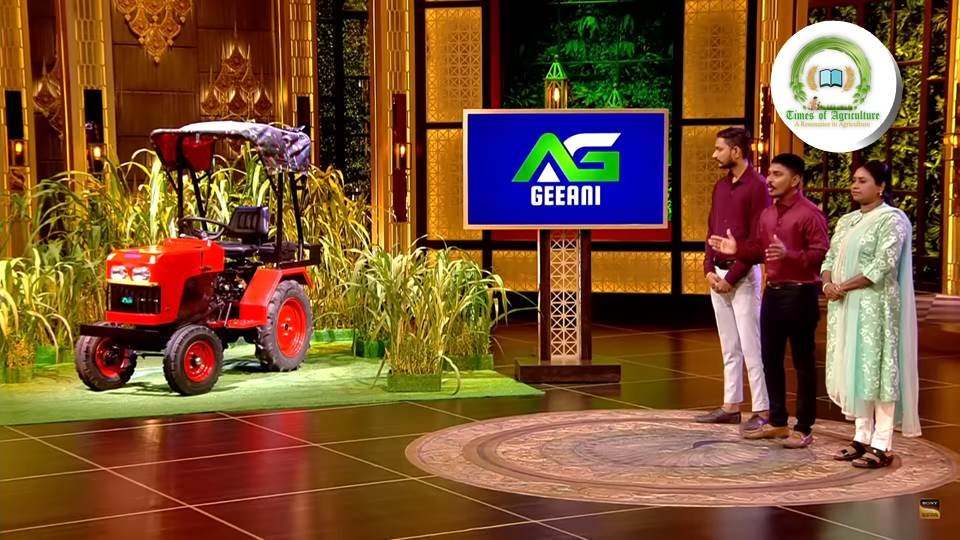 Geeani Tractor Price
Usually Traditional tractors cost ₹5 – ₹5.5 lakhs but Geeani electric Tractor cost is ₹4.8 lakhs. The cost of production of one tractor is ₹3.8 lakhs, battery cost – ₹1.6 lakhs.
Why is it called GEEANI?
According to Prajal Geetaben, CEO of the Geeani, the name Geeani derived from the first three initials of his late mother Geeta's name, GEE, and the first three initials of Anitha's name ANI, resulting in the emergence of GEEANI.
Geeani- its Vision and Mission
Geeani Tractors are beautifully designed to offer the best experiences to farmers all over the country at the best prices possible. The compact size of the tractor makes it even easier to handle and move around. The top-quality and exciting features of the tractors are just amazing, making them one of the best ones in the market.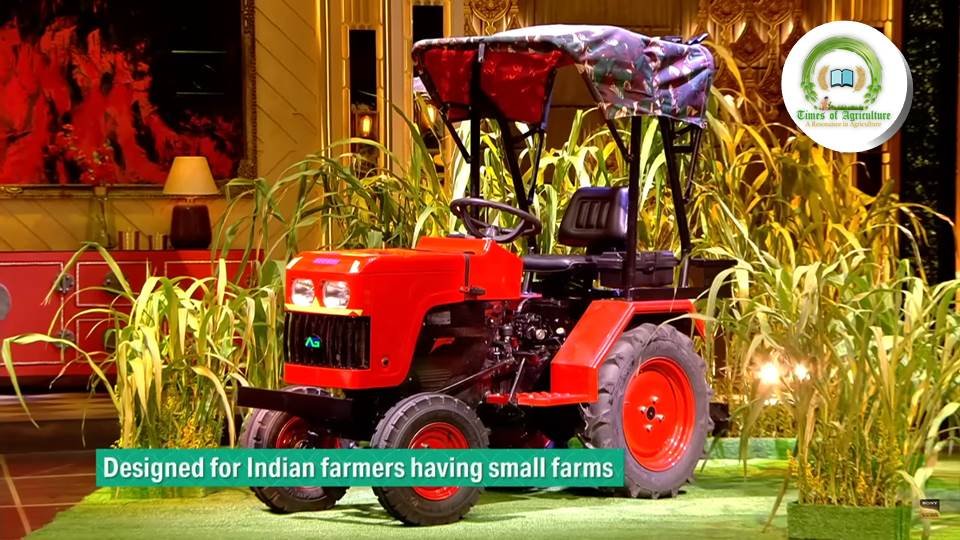 This electric tractor is the smallest and cheapest tractor in the country and can be your perfect companion on the field. Geeani's goal is to offer farmers and other small-scale agricultural businesses effective and sustainable transportation solutions. The company's initial product, the Geeani Electric Tractor, is intended to be incredibly effective, easy to operate, and minimal maintenance. Electricity powers the tractor, so there's no need for costly, hazardous fossil fuels. Its large battery capacity minimizes the need for regular recharging by enabling it to operate for an extended amount of time on a single charge. It is therefore perfect for small-scale farmers that have to operate in isolated locations with little access to electricity.
Also, the Geeani Electric Tractor is very adaptable and can be utilized for a wide range of jobs, including carrying, tilling, and ploughing. The tractor's small size makes it simple to maneuver across fields with little space, and its strong motor enables it to easily manage high loads. For small-scale farmers who need to do a range of jobs but do not have access to huge, expensive tractors, this makes it the perfect choice.
Electric Tractor Features – GEEANI
Compact design
Cost-efficient
Power-efficient
Energy Saving
Width 3 feet
Patented drivetrain technology
Compact design
Lightweight – only 550 kg
8X more efficient than Diesel Tractors.
How to Contact
Co Founder & CEO – GEEANI
Vignesh (Panicker) .M.
Co-Founder, Director & CMO at GEEANI AGRITECH PVT LTD
GEEANI AGRITECH PVT LTD
Address: Shed no. 3, Raviraj Estate, Nr. Nana Chiloda Circle, Ahmedabad, Gujarat 382355
You can contact Geeani Electric Tractor through their official Instagram account @geeani_official.
Latest Post….