Dry Flower Business Idea: Flowers, when we hear this word our minds get filled with different vibrant colors, beautiful inflorescence, and great odor. We used flowers for various purposes like worship of god, decoration, and for ornamental purposes. We know that flowers lose their freshness when we pluck them out from the plant. So how can we use dry flower business in India with full efficiency? Here is the solution, we can do business with dry flowers with benefits and without much post-harvest losses.
India to the U.S.A, Japan, and Europe these dried flowers are exported. There is a high demand for dried flowers in all these countries. India is the largest exporter of dry flowers due to their varieties. Not only flowers come under this business, dry stems, seeds, and buds are also used in it. In this business fresh flowers are collected from the garden and then dried in such a way so that they don't lose much color and fragrance and after that, they should be packed and sold in the market according to the demand.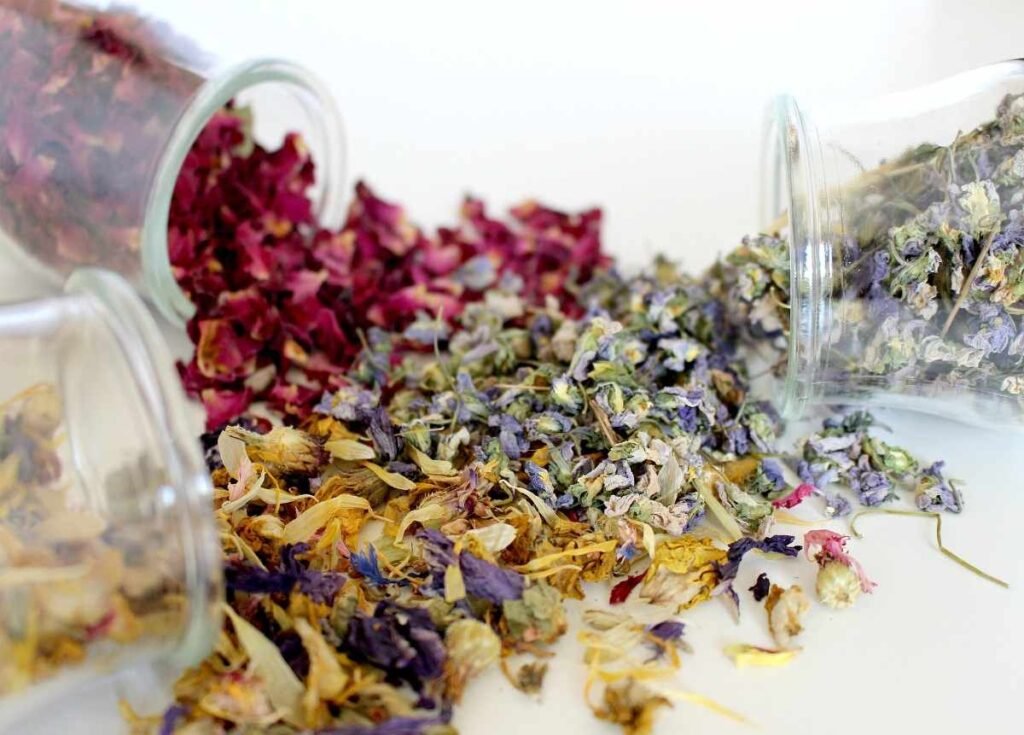 Dry Flower Business Ideas | Uses of dry flowers
Handmade paper
Lampshades
Candle stand
Jute bags
Photo frames
Wall decoration
Cards
Read More:
How to Start a Dried Flower Business | Steps to Start Dry Flowers Business
How to start a dried flower business? Here is the answer.
Prepare a Business Plan

Planning is an essential part of any kind of business. Innovative planning leads businesses to new heights.

Market Research

It is important to know about the market demand like which flower is in high demand and who your competitor in the market and how they are doing business so that you can include new features to your business. 3. understand how to make dry flowers- you can sell dry flowers either by growing flowers on your own or by buying them from a wholesaler. But in both of the methods you have to learn how to dry flowers. First of all, you have to select suitable flowers which do not lose their ornamental properties after drying, then you have to know about the harvesting stage of flowers.

Process of dry flower production

Plucking the suitable flowers
Drying
Processing
Packaging
Storing
Selling

Process of drying

Air drying
Oven drying
Press drying
Embedded drying
Glycerine drying
Freeze drying
After all these processes you have to package the product because the dried flower is very delicate so extra care is required

Branding of your Business

Find a perfect name for your business. It should be Small and catchy and can attract customers. Do fulfill the registration and licensing process.

Research on Investment and PRICE

you have to plan how much to invest and what should be the price so that you can get maximum profit.

Promote your business

There are various ways to promote the business like social media, ads, etc
Expenses for Dried Flowers Business
Expenses can depend upon whether you grow your own flowers or buy from a wholesaler. Ongoing expenses can include the following:-
Gardening supplies
Website maintenance
Equipment replacement
Salary of employees
Flower purchases
Maintenance of land (Ex- leasing cost, tillage, etc)
Read More:
Some Commercial Dry Flower Products | Dry Flower Business in India
| | |
| --- | --- |
| 1 | Potpourri |
| 2 | Dry flower pots |
| 3 | Dry flower handicrafts |
| 3 | Photo frames |
| 4 | Lampshades |
| 5 | Handmade paper |
| 6 | Candle holders |
| 7 | Boxes |
| 8 | Cards |
Is Flower Business Profitable in India?
Is flower business profitable in India? So the answer is yes, if the proper marketing and services are provided this business can be very profitable. If you raise and dry your own flowers, you can make a lot of money in the dried flower business. Flowers are one of the most money-making plants on the market. Those who want to establish this business can choose their prices based on local demand.
Read More:
Conclusion
It's an appealing method to make events and functions memorable like preserving the garland uses at weddings, gifts given by loved ones, etc.
Some herbal flowers like lavender and chamomile can be preserved in this way so that they can be used later as medicines for solving many health-related problems. Some dry flower market demand is high are roses, lavender, chrysanthemums, marigolds, eucalyptus, etc.
Latest Post…