Use of Solar energy in Agriculture- Technologies are evolving day by day and it also helps in improving the agriculture sector. Technologies working on electricity(which is a non-renewable source of energy) increase pollution. Pollution is harmful because it leads to climate change which is not suitable for plants, animals as well as for humans. To protect the environment from pollution we have to switch agriculture machinery from electric sources to renewable energy sources.
Importance of Solar Energy in Agriculture, and Why Switch from Electric to Solar? | Application of Solar Energy in Agriculture
There are various benefits of solar energy in agriculture over electricity, some of them are:-
Solar energy for agriculture is clean and eco-friendly. It doesn't pollute the environment.
It is a renewable source of energy and has maximum usage.
It will help in reducing electricity bills and can save your money.
Solar power is more secure than electrical energy, whether it is for use or maintenance and repair.
Read More:
Scope of solar energy in Agriculture | Use of Solar Energy in Agriculture in India
Climate change is caused by human activities, as carbon dioxide emissions are increasing by 1.3% annually for the duration of 2014–2019. The energy sector taking responsibility by supporting the policies in technologies and renewable technologies are leading the energy market globally for new energy generation capacity. The year 2020 was the best year for the photovoltaic and wind energy market with almost 115GW and 71 GW respectively. Solar photovoltaic installed power generation would reach 14000 GW by 2050. Applications of solar energy in agriculture and solar photovoltaic are attractive candidates to fulfill the electricity needs for domestic utility and to run electric vehicles, also cooling and heating requirements.
Various technologies are based on solar power and solar energy used in the agriculture sector.
1- Uses of Solar Energy in Agriculture – Solar Tiller
It is one of the great inventions in the agricultural field. It is the most useful and valuable farming tool to make farming more comfortable and relaxing. Several minor and advanced activities were performed with various tools in farming and a power tiller was mostly used for minor agricultural activities. You can attach attachments like a cultivator, water pump, earth auger, boom sprayer, e- scooter, and trolley. This is one of the amazing innovations in the agricultural sector.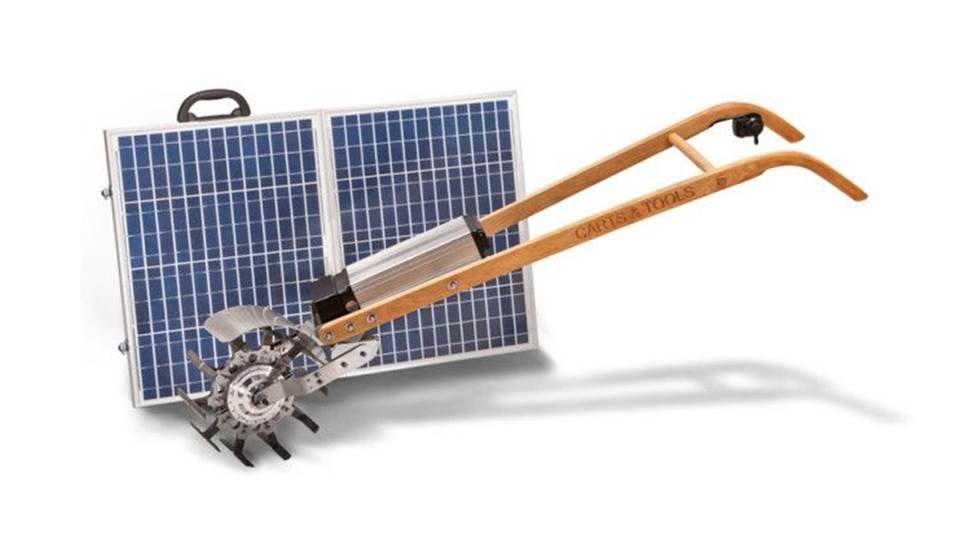 2- Solar milking machine
To make milking cows and buffaloes a quicker, hassle-free, and cost-effective process. Several farmers already adopted solar-powered milking machines for solar application in agriculture. These sustainable technology wonders have not only eased the milking process but also reduced the time to milk each animal. Unlike 30 minutes usually needed to milk one cow apart from the excess labor. A machine like this draws milk in 8 to 12 minutes and can be operated by a single person. With this machine, milk can be drawn from as many as 20 to 30 cows within an hour
3- Solar fencing systems
It works like an electric fence which delivers a brief yet fierce shock when human beings or animals come in contact with the fence. It gives a deterrent effect while ensuring that no loss of life is caused. You can protect your farm without killing animals with the help of solar energy in agriculture.
4- Solar powered irrigation
Using solar power for agricultural irrigation. Solar irrigation can transform Indian agriculture, and enhance the livelihoods of small to marginal farmers. Solar energy is transformed by electricity power then that electricity is stored in batteries. Many companies are producing solar pumps. Solar pumps applications of solar energy to pump water from reservoirs to farms. These are normal motors and submersible solar pumps and these are portable solar pumps too. It also helps in improving groundwater management.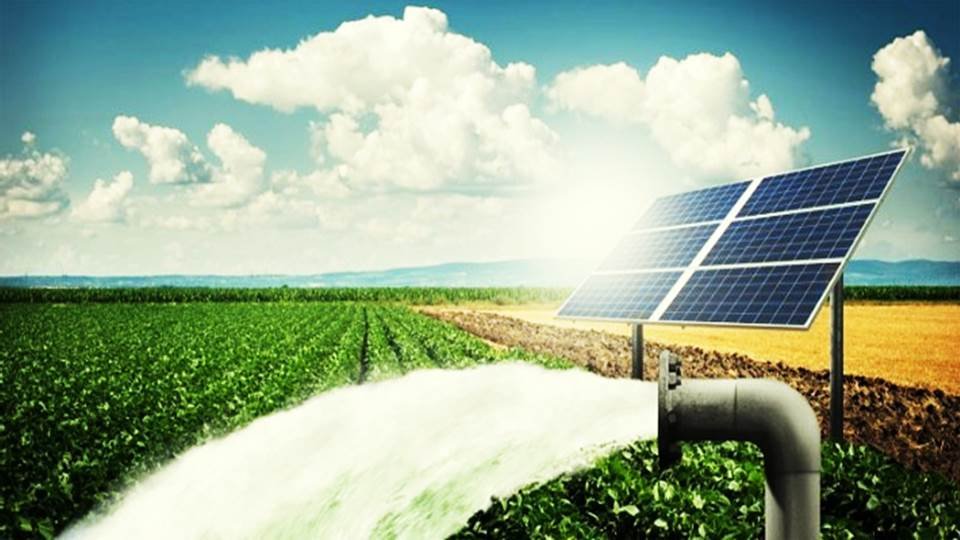 5- Solar tractors
A solar tractor is a vehicle specifically designed to deliver high tractive effort at slow speeds for the purpose of hauling a trailer or machinery used in agriculture. Most commonly the term is used to describe a farm vehicle that provides the power and traction to mechanize agricultural tasks especially tillage and now many more. Agricultural implements may be towed behind or mounted on the tractor and the tractor may also provide a source of power if the implement is mechanized.
6- Solar sprayer
The solar-based pesticide spray pump is one of the improved versions of a petrol-engine pesticide sprayer pump. It is vastly used in the agricultural field and also used for many other purposes. This is having more advantages over petrol engine sprayer pumps. It uses solar power to run the motor so it is a pollution-free pump compared to a petrol engine pump.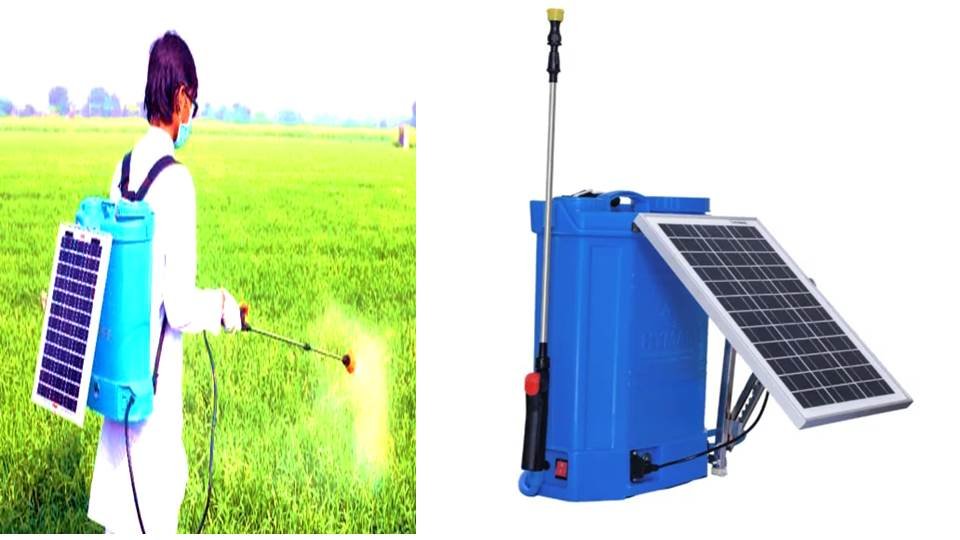 7- Solar insects and pest traps | Solar Application in Agriculture
Solar insect traps use the latest technology for lighting with UV rays. a range of frequencies of wavelength attracts flying adults and nymphs. It will turn on and off automatically. This feature enables to capture of pests and insects that damage the crop then those insects or pests fall into the detergent solution which is kept under that light. So those insects will die in that solution.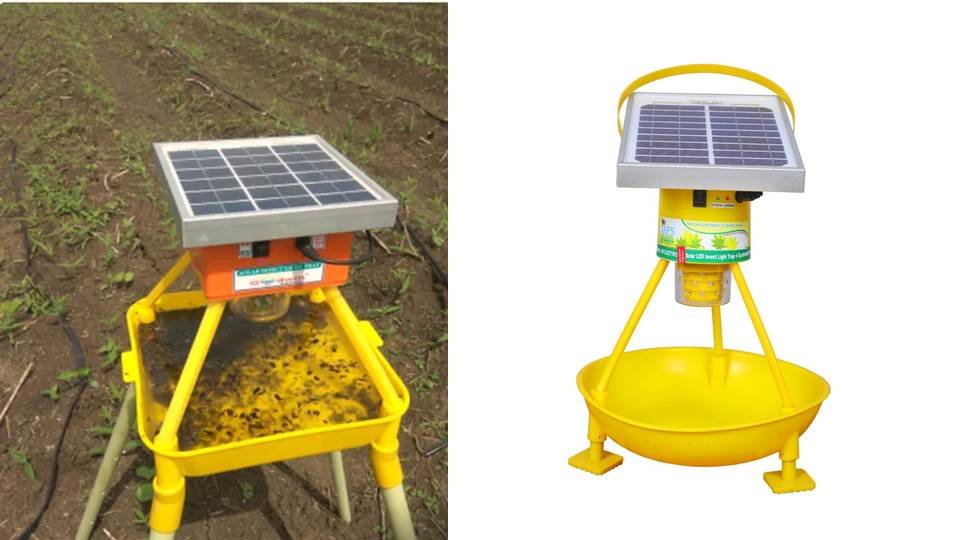 Read More:
8- Solar greenhouse
The solar electric system can be used in a greenhouse to maintain temperature and humidity. You can operate ventilators and water fogging systems. These types of greenhouses have low maintenance costs.
9- Solar dryers
It helps farmers in a different way. It utilized wheat, paddy, and other agricultural goods. These dryers regularly use passive solar panels for generating energy. Solar dryers have the importance of solar energy in agriculture in cold regions. Drying agricultural products increases their shelf life. This is how solar energy use in agriculture.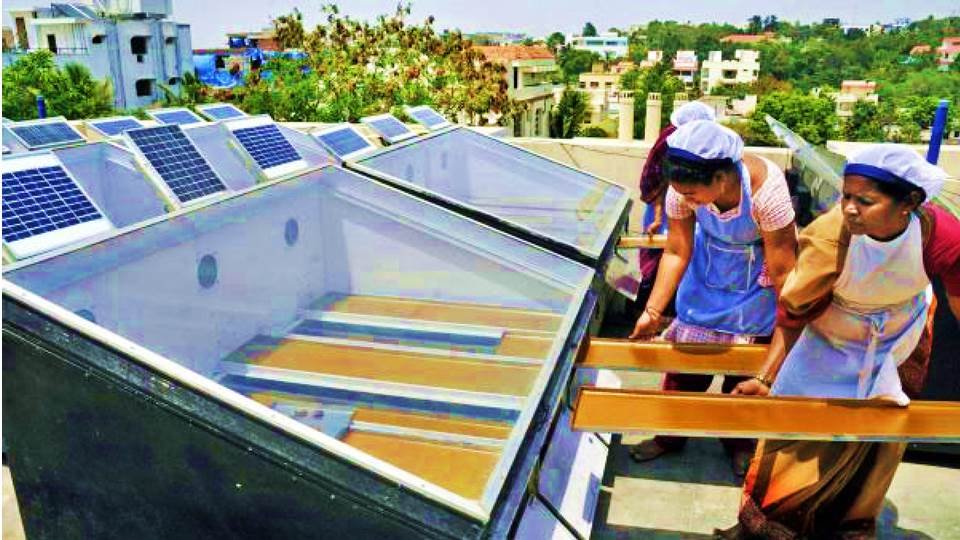 10- Solar lighting for insects – Application of Solar Energy in Agriculture
Some crops like dragon fruits require light at night. Those lights attract different types of butterflies and bees to the farm. They will pollinate those crops' flowers. So it will help to increase the yield of the crops. During the daytime, solar panels will charge the batteries. It can be used to light your farm at night. So you can save a lot of electricity.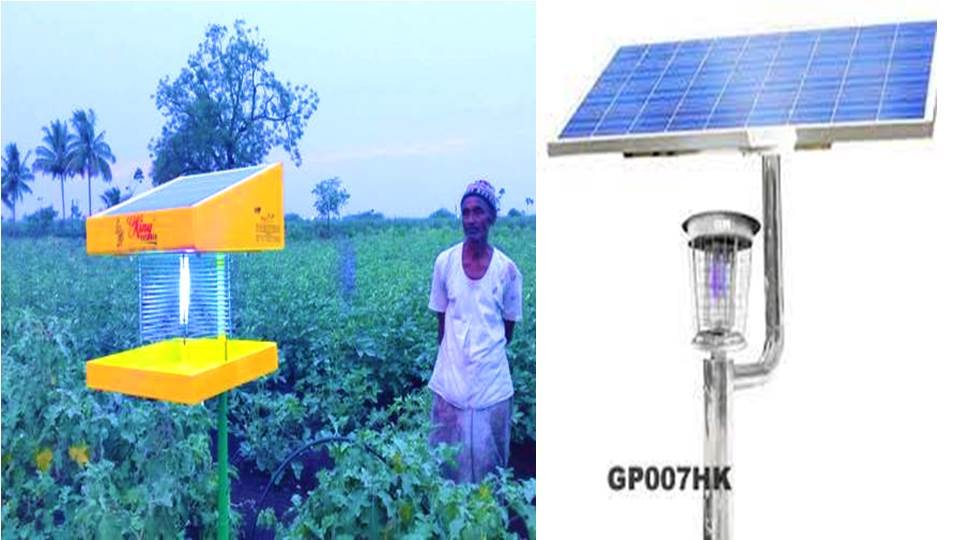 11- Solar-powered cooling systems
cooling systems Farmers face huge post-harvest losses due to the lack of availability of proper refrigeration and cooling systems in their farms. And even if they have refrigeration systems then due to the electricity shortages they will not properly store the produce. Solar-powered cooling systems help in tackling this problem. These refrigeration systems will have a continuous supply of power from the batteries hooked to the solar panels.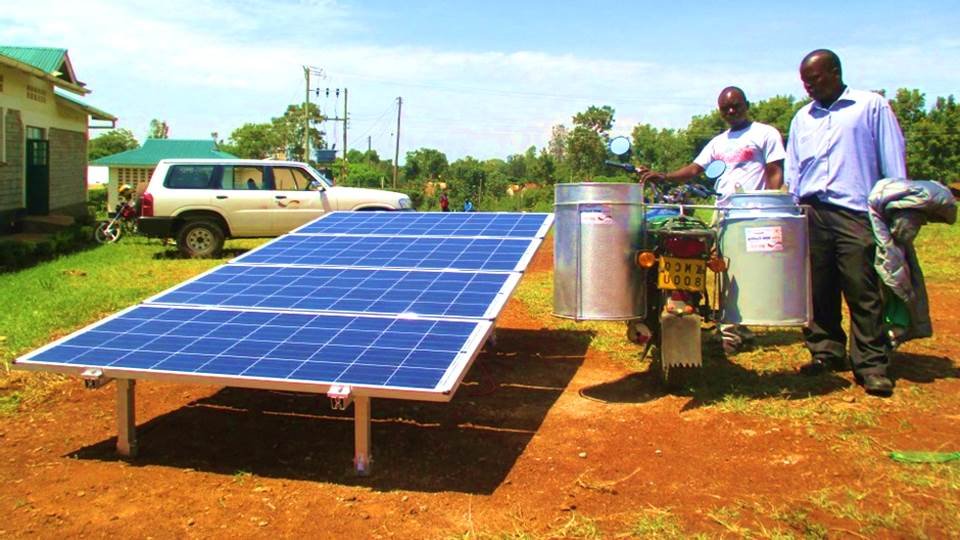 Read More:
Conclusion – Solar Energy and Agriculture
Technologies worked on electricity and due to the high demand for electricity, there are shortages of electricity and farmers face problems powering their pumps and equipment. Solar-powered technologies can be a great option to meet this demand and can solve many problems farmers face due to the shortages of electricity.
Latest Post….