TBOF – In the realm of farming, a new buzzword has emerged – organic farming. In a country where over 60% of livelihoods are intertwined with agriculture, the shift towards organic practices is like a breath of fresh air, a promise of rejuvenation. The dawn of chemical fertilizers and pesticides once colored the fields, yet their shadows cast a pall over soil fertility. Now, in a quiet but determined movement, farmers are embracing organic farming as a way to heal the land. Among the champions of this movement stand Ajinkya Hange and Satyajit Hange, two brothers from Maharashtra who are turning heads with their mission.
TBOF's Success: The Two Brothers Behind Organic Farming
Meet the Siblings
Their story begins with their roots – as fourth-generation farmers in Bhodani village, nestled near Pune in Maharashtra. The path they walked led them through boarding schools and urban education, from kindergarten to post-graduation. Satyajit, the elder of the two, earned his Economics degree from Fergusson College and later pursued an MBA in Marketing. Meanwhile, Ajinkya pursued a Computer Science degree followed by an MBA. Both embarked on successful careers in multinational corporations like Citibank, DBS, HDFC, and HSBC. But the farmer's soul within them couldn't be silenced for long.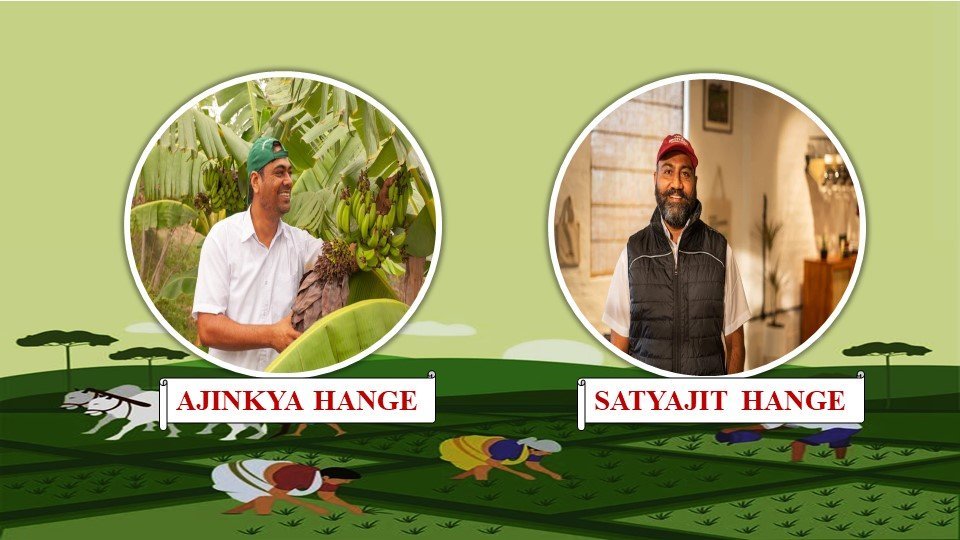 Return to Roots
The city lights and corporate corridors faded into the background as the call of their ancestral lands grew stronger. In 2011, the brothers bid adieu to their corporate careers and returned home to Bhodani, giving birth to the Two Brothers Organic Farm (TBOF). Their journey in the world of organic farming had just begun.
A Blossoming Legacy
Today, TBOF is more than a farm; it's a movement. Their product line, spanning 24 offerings of farm-fresh and value-added products, reaches 45 countries across the globe. However, the heartbeat of TBOF transcends mere commercial success. It pulses through the farmer's markets they've nurtured, fostering a sense of connection between consumers and the earth that sustains them. A visit to TBOF is more than just a farm tour; it's an awakening for both young and old, igniting a reverence for nature's rhythms.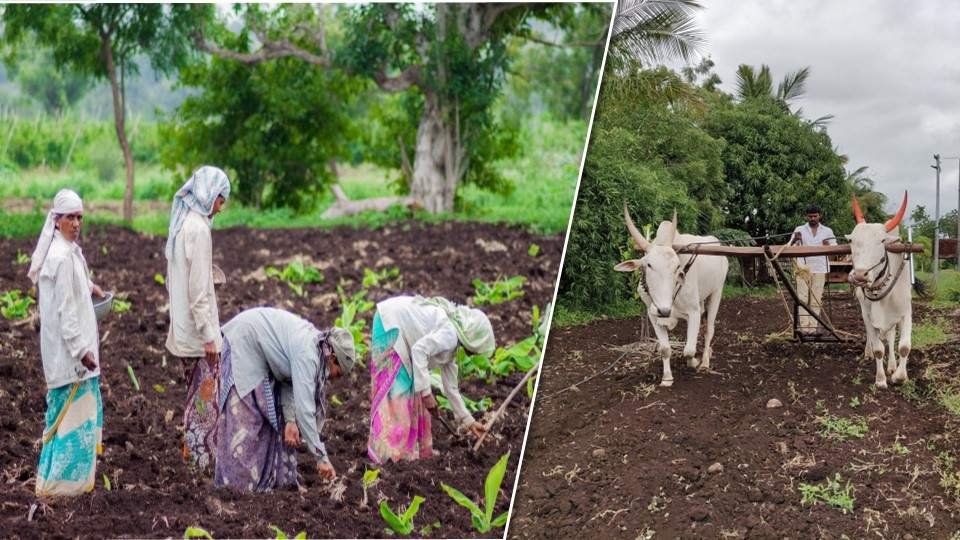 OrganicWe: Cultivating Change
The brothers' quest for change extends beyond the farm gates. Say Hi to OrganicWe, a not-for-profit organization they established in Mumbai, India's financial hub. OrganicWe's mission is to bridge the gap between urban and rural, uniting city dwellers with their agricultural roots. Through collaborations with schools and communities, they're sowing seeds of awareness about organic living and food. Their efforts are creating a ripple effect, touching the lives of over 1,000 students and collaborating with mainstream schools to craft community-led organic farming modules.
Healing a Scarred Land
The specter of farmer suicides haunts India's agrarian landscape. Fueled by the heart-wrenching tales of these tragedies, the brothers have embarked on a mission to rewrite this narrative. In their view, organic farming isn't just a means of cultivation; it's a lifeline for farmers. They believe it has the potential to address the root causes of despair, offering hope for a sustainable future.
Championing Change
The brothers' impact is felt through various initiatives:
Farmer Groups:
They traverse villages, educating farmers about the merits of organic farming and forming cohesive groups. Their efforts have borne fruit in places like Shelgaon village, where chemical-free pomegranates now flourish.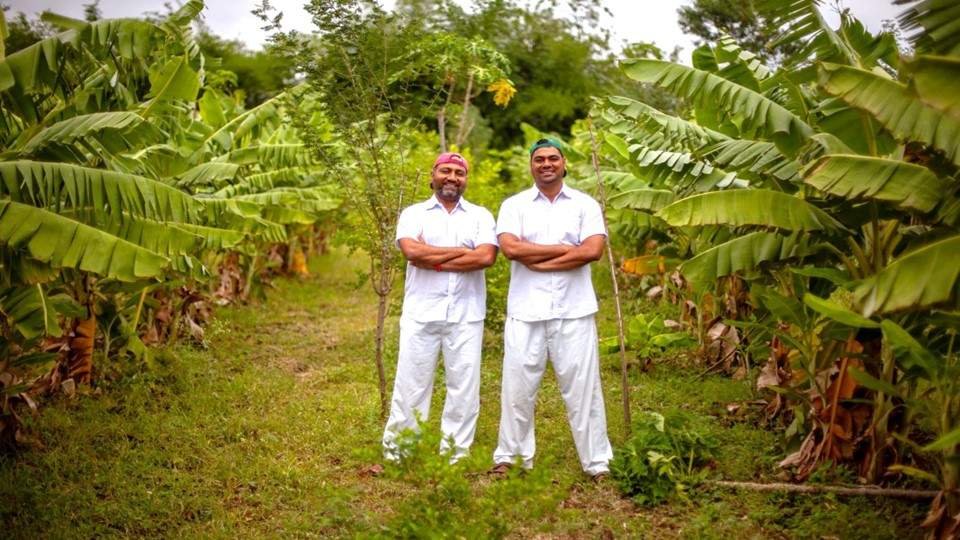 ATMA Scheme Training:
Partnering with the Maharashtra government's ATMA scheme, they provide training to farmers, steering them towards organic farming practices.
100 Organic Farmers, 1,000 Acres:
Their latest endeavor involves mentoring 100 farmers to embrace organic farming, converting 1,000 acres of land into sustainable havens under the OrganicWe banner.
What Are Their Products and Where Are They Sold
The Two Brothers Organic Farm offers a diverse array of products, from desi ghee to wood-pressed organic groundnut oil, jaggery, and wheat. Their online store, AmoreEarth, bridges the gap between farm and table, delivering goodness to over 250 households in Mumbai and Pune.
Farm Philosophies
The brothers have harmonized their farming philosophy with nature's rhythms. Through mulching, they recycle farm waste, nurturing soil health and fostering vibrant microbiology. They also embrace practices like desi cow rearing, food forests, and border trees, forming a tapestry of sustainable farming methods.
From a humble start with a yearly turnover of Rs two lakh in 2016, the Two Brothers Organic Farm has flourished. By 2020, their average turnover soared to Rs 12 crore, a testament to their unwavering commitment and the growing demand for organic produce.
Final Thoughts
Ajinkya and Satyajit Hange, through Two Brothers Organic Farm and their range of products, exemplify the spirit of 'Aatma Nirbhar' (self-reliance) that the nation can celebrate. Their journey from urban careers to organic pioneers showcases the power of embracing our roots and driving change for a sustainable future.
Latest Post