What is the ultimate goal of innovation and technology to ease up the work, save farmers time, and money, and most essential is to minimize polluting the earth?
Global food security is one of the major concerns to the continuous rise in world population. According to a new United Nations report released today, the current global population of 8 billion people is estimated to increase to 8.6 billion in 2030, 9.8 billion in 2050, and 11.2 billion in 2100.
However, our food needs to be grown on the same amount of available land despite population growth, in the realities of a changing climate that is shifting growing seasons and making weather patterns less predictable. Farming robots and radical change in farms bring a better future to farming.
John Deere agriculture machinery manufacturer ,invests in technology is pushing for a future with sensors, machine learning technologies, and even more to meet the needs of farmers and sustainability.
At CES 2023-The Most Influential Tech Event in the World last week in Las Vegas. John Deere has unveiled its latest new planter technology. During this annual show, john deere released a sensor-driving robotic technology called Exactshot, Which is a robotics-based fertilizer system, that is designed to reduce fertilizer use, save farmers money, and minimize chemical pollution in the soil.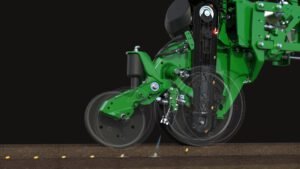 What is john Deere's Exactshot?
During planting, the farmer will be able to conserve more than 60% of the starter fertilizer's quantity.

Instead of fertilizing the entire row, starter fertilizer may be sprayed precisely to the seeds as they are planted.

Exact shot uses sensors and robotics technology to send out timed bursts of fertilizers that coat individual seeds leaving the spaces between them fertilizer/Chemical free.

The spaces where fertilizer is not applied minimized the growth of weeds that pull nutrients away from the crops.
this is the video where Madelyn Koester Sr. product manager ,sustainability solutions and Soil health lead from the CES 2023 explains About Exactshot.
"What ExactShot enables us to do is deliver starter fertilizer exactly where the seed is at," says Madelyn Koester, senior product manager and soil health lead at John Deere.
"we had reduced our fertilizer application by about 60% with this new system, which has a huge cost saving for the farmer, but also has a huge environmental impact, because we're putting that much less fertilizer out, which reduces the chances for runoff and other things that are negatively impacting the environment" Madelyn Koester said
"ExactShot "Providing Access to Future Technology:
Since ExactShot is based on Deere's Exact Emerge technology, it seems to sense that its initial target market will be Deere planters. But the most recent technological advancement, which is powered by robots and sensors, offers a peek potential for advancements that may come in the future.
"We've honed in on that precise placement of seed at planting. And so there's a lot of other factors that go into getting good, uniform emergence – things like temperature and soil moisture. Knowing that placement of the seed opens up a lot of doors in terms of how we can optimize emergence," says Koester.
Koester also says It works on Deere's high-speed planter that can run 10 mph in a field. The planter is releasing 30 seeds per second on every row, which is 720 seeds per second on a 24-row planter. Deere's estimate of 60% savings is on an average farm in the Midwest using a 10-34-O fertilizer.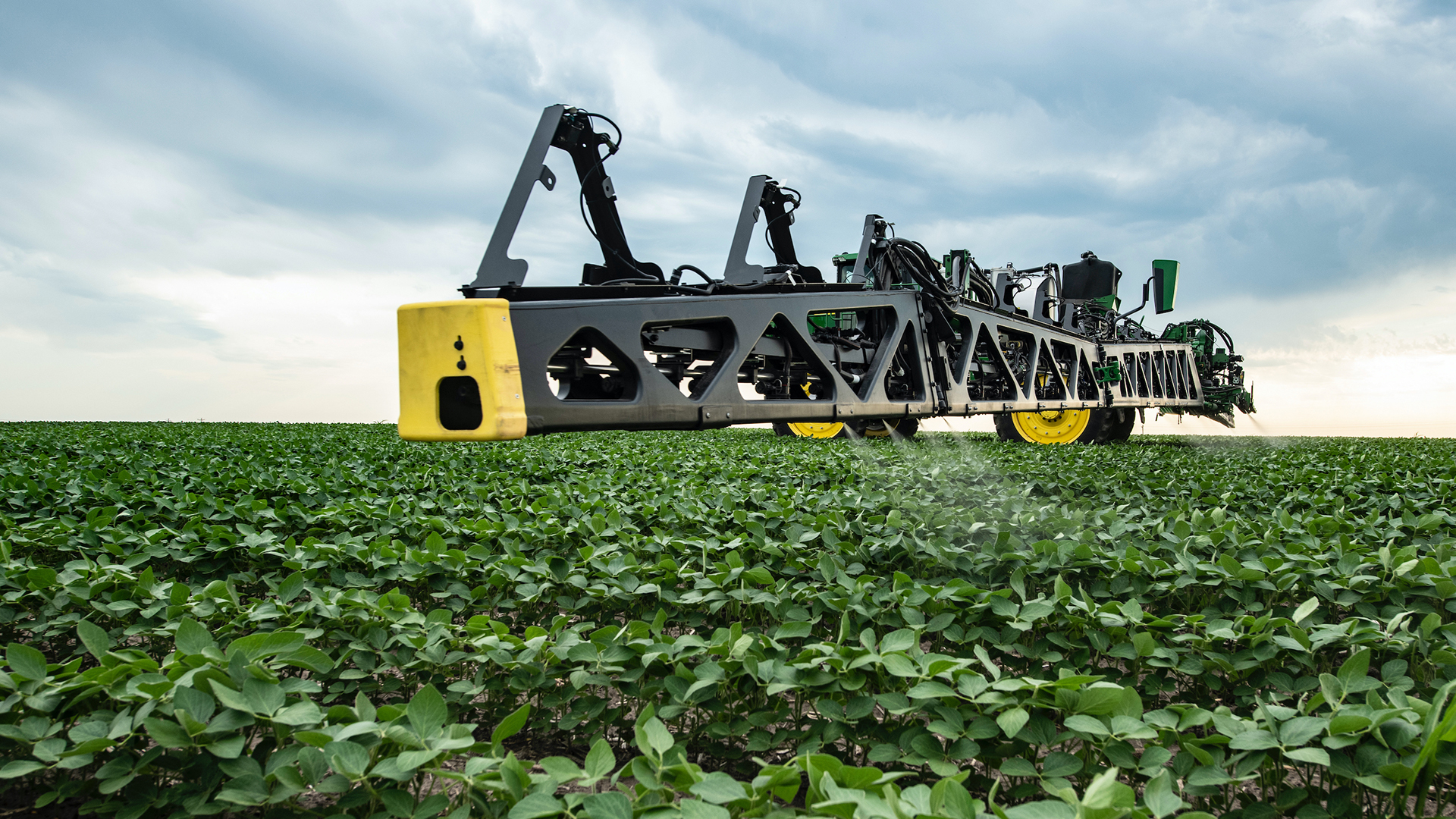 John Deere at last week's CES 2023:
John Deere's release of Exactshot, along with the electric excavator, helped Deere win CES 2023's award for best of innovation in robotics and an honouree for vehicle tech and advanced mobility.
John Deere CES 2023 Keynote Address, which is the first instance that an agricultural enterprise has done so .Deere provided insight into how farmers are utilizing technology across their farms today. Deere used the opportunity to educate CES attendees uniquely.
what my view regarding Agriculturists and Horticulturists:
From Agriculturist's and Horticulturists points of view, this JohnDeer's technology could help address the issue of starter fertilizer's overly high use rates. High starter fertilizer rates can be a problem and hurt the seed.
For agronomists, exactshot is more effective technology as the starter fertilizer is placed on the seed the more effective it is. The starting fertilizer won't be used if it is positioned inches away from the seed. Time and fertilizer are also saved.
So, what after reading this blog would you agree that this technology is sustainable ! leave a comment below ……
Read also :