The legendary man behind India's Green Revolution, Dr. M. S. Swaminathan, has left us at the ripe age of 98. But let's not mourn his passing; let's celebrate his extraordinary journey!
M S Swaminathan- Known as "Father of Green Revolution in India and Architect of Green Revolution of India" and for his contribution towards introducing and developing high yielding varieties of wheat in India Who changed the course of Indian agriculture from the "Basket Case" in "Bread Basket". He was also called the "Father of Economic Ecology" by the United Nations Environment Program and was one of the twenty most influential Asians of the 20th century by TIME magazine. And also named as "Commander of the Order of the Golden Ark of the Netherlands"
MS Swaminathan Full Name – Manakombu Sambasivana Swaminathan. Not only in India but also the father of green revolution in world.
The first step towards the Green Revolution was taken by him, these "miracle grains" offered by him turned the crisis into an opportunity, which turned India into a self-reliant country, which feeds itself, exports and also stores the produce for future use. Due to his work the landscape of India is now green with rice and wheat fields, which has made our country self-reliant.
Read More:
How SabjiKothi is helping farmers to save their money
"Is Mushroom Veg or Non Veg? – exploring the facts"
Background
Manakombu Sambasivan Swaminathan (M S Swaminathan full name) was born on 7 August 1925 in Kumbakonam, Tamil Nadu. happened. He was Dr. M.K. was the second son. Sambasivan and Parvati Thangammal Sambasivan. He belonged to a family of doctors who showed their interest in agriculture after witnessing the "Great Bengal Famine" in 1943. He become the "Father of Agriculture" later.
So after graduating in Zoology, he joined Madras Agricultural College to pursue a career in agriculture and completed his post-graduation from Indian in Genetics and Plant Breeding from the Agricultural Research Institute, New Delhi specifically in Cytogenetics in 1949 and Doctor of Philosophy from the University of Cambridge in 1952 and pursued a post-doctoral research associateship at the University of Wisconsin. After his studies, when When he came back to India for the next two decades, he worked in various positions in research and the administrative revolution led India to great success.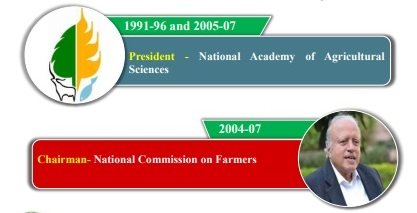 About Father of Green Revolution – M S Swaminathan
After coming back to India – he asked himself why he studied genetics? And thought of Indian conditions when famine was common which made them think of producing enough food for sustainability. Thus to prevent "ship to mouth" and to stop the import of food grains which had stopped welcoming unemployment. Dwarf varieties of wheat were introduced in India in 1961 with the consent of Norman E. Borlaug and cross-breeding with local varieties, the product obtained responded to high fertilizers and irrigation, which showed tremendous response and thus led to the Green Revolution. paved the way. The yield of wheat increased from 7 million tonnes to 17 million tonnes which was thus an evolutionary leap. It was his life's mission which brought together tradition and modernity to eradicate hunger and poverty and promote the movement of hope and peace.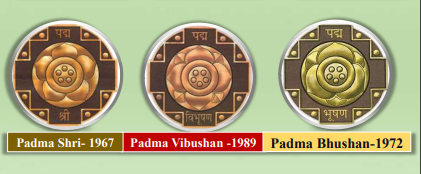 M. S. Swaminathan (Full name of ms Swaminathan – Manakombu Sambasivana Swaminathan) received World Food Prize in 1987. During his speech, he said, "If the prize goes to a farmer he would like the award – because he who works hard in the sun and rain, so the rest of us can survive". Thus he dedicated the prize money for setting up a research center in his homeland (Chennai) for conducting basic research and introducing new technologies to enhance the livelihood of the poor.
Read More:
Food Wastage in India 2023: From Farm to Bin, Hidden Truth
MEATYOUR – 100% Happy Egg Farming Concept in INDIA
The legendary man behind India's Green Revolution, Dr. M S Swaminathan, has left us at the ripe age of 98. The legend through his life's journey selflessly worked for the betterment of the country, to provide shelter to many youth, a renowned scientist, a renowned professor, a renowned administrator with a desire to eradicate hunger and poverty in India. have worked with. revolutionized and changed the way of India and his contribution was a milestone in history which every citizen of our country should remember.
Latest Post