Greetings to all esteemed readers of Times of Agriculture magazine. Dear Readers, June issue of Times of Agriculture magazine is now released. This time, you have been provided with complete information about polyhouse farming.
Polyhouse farming, also known as protected cultivation, is a method of agriculture that allows for higher production in a smaller area while ensuring a better quality of agricultural products. By practicing this method, farmers can enjoy various benefits, such as utilizing non-arable land, achieving higher production compared to open fields with significantly higher market prices, and earning more profits by producing off-season vegetables, flowers, or fruits.
Under protected cultivation, designs such as polyhouses, greenhouses, plastic houses, glass houses, or net houses are used. Subsidies are also provided to the farmers for this purpose. In India, unproductive land can be utilized to produce agricultural products using this technique.
In response to the demand of several readers of Times of Agriculture magazine, this issue has been focused on protected cultivation, providing you all with complete information about this method. So once again let's learn something different today. Happy Reading
Highlights of Polyhouse Farming (June Issue) -Times of Agriculture Magazine
S.No.
Title
1.
Agriculture Updates
2.
Polyhouse Farming: A Solution for Year-round Cultivation in India.
Cover Story
3.
Benefits of carbon sequestration in relation to the application of plant growth promoting bioagents in indo-gangetic plains.
(Gayatri Pralhad Turkar, Santanu Kaushik Borah, Deepak Kumar Dwivedi and Basant Tamang)
4.
Improved technology of mushroom cultivation in Punjab.
(Dr. Sarvan Kumar)
5.
Pusa's bio-fertilizers and their formulations.
(Brunda B.N.)
6.
Nitrate leaching and its hazardous impact on human health.
(Archana Verma and Neha Sinha)
7.
Benefits of carbon sequestration in relation to application of plant growth promoting bioagents in indo-gangetic plains.
(Gayatri Pralhad Turkar, Santanu Kaushik Borah, Deepak Kumar Dwivedi and Basant Tamang)
8.
Oloton maize: A climate smart nitrogen fixing cereal.
(Anannya Dhar and Dr. Kajal Sengupta)
9.
LIDAR and its applications in forestry.
(S. Janarth)
10.
Unmanned Aerial Vehicles (UAV) for automatic detection and monitoring of plant diseases.
(Shubham Mishra and Dr. K.N. Gupta)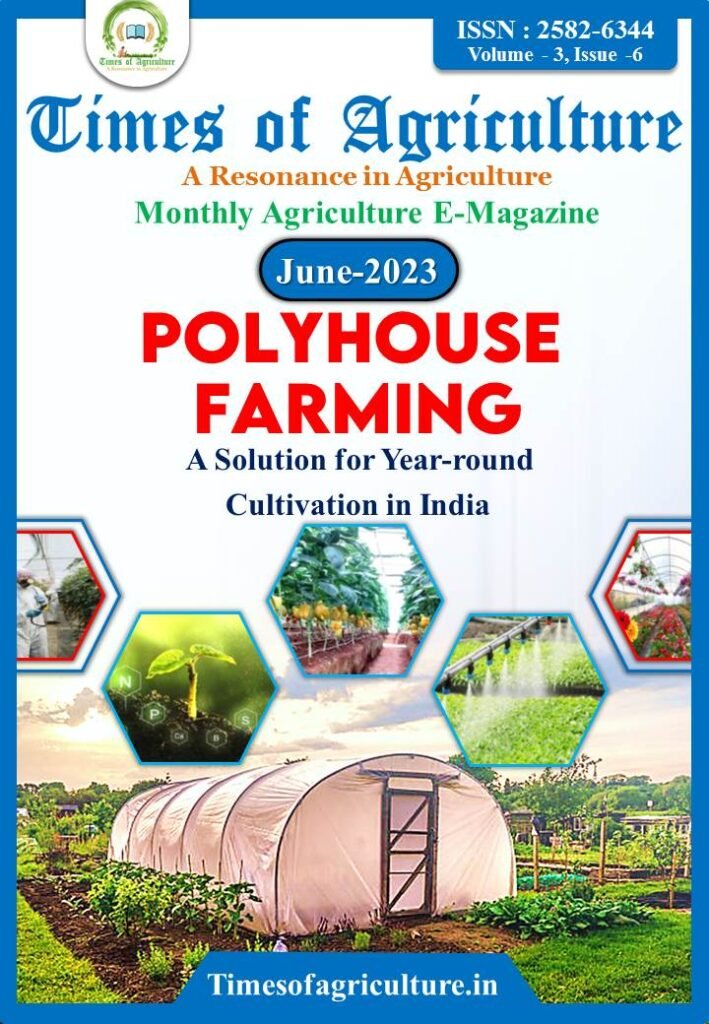 Latest Post