According to a study done by McKinsey Agriculture in Africa has a massive social and economic footprint. More than 60 percent of sub-Saharan Africa's population is smallholder farmers. Agriculture is the backbone of the economy in many African countries and can empower young people.
Dr. Akinwumi Adesina, President of the Africa Development Bank, made the following remarks in 2018 at the Public Lecture of the Food and Agriculture Organization (FAO) of the United Nations, held at the FAO Head Office, Rome, Italy: "The future of food in the world will depend on what Africa does with agriculture. I am sure you must be saying did I hear right? Yes, you did. Africa holds 65% of the uncultivated arable land left to feed 9 billion by 2050. Its' vast savannas are the world's largest agriculture frontier, estimated at 400 million ha. But only 10% of this is cultivated. That's a mere 40 million hectares."
Africa has so much arable land available to feed its people and create wealth on an individual and national level. While the continent accounts for over 60% of the world's arable land, it only contributes around 4% to total output. As lucrative as the sector is, farmers face several pressing challenges. In this article, some of the challenges contributing to Africa's low agricultural output are highlighted.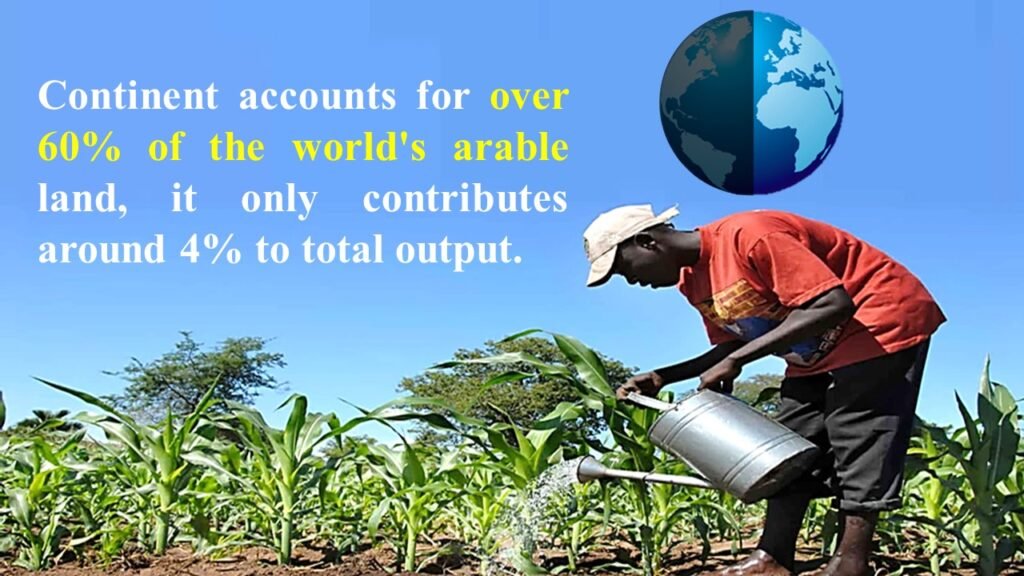 Demand for agricultural land is high. Africa has a lot of arable land. Farmers in Africa face challenges accessing essential resources such as land. Uncertainties around land ownership and tenure make it difficult for aspiring farmers to obtain land and financing for farming. Africa has communal and traditional land tenure systems. As a result, land rights are unclear in some cases. Banks and financial institutions may be reluctant to provide loans to purchase land with uncertainties around land tenure and collateral.
As a result, farmers struggle to access financing for land acquisition and development. Policymakers are encouraged to make a multilateral effort to address issues around land tenure systems. To help aspiring farmers on the continent get the necessary financing from lending institutions to purchase land and jumpstart their agriculture dream.
The sector needs a makeover to appeal to Africa's young population. With a growing population and an increased need for food production, young people need to join the sector to ensure food security in Africa. Agriculture in Africa is generally perceived negatively and is regarded as a low-income, labour-intensive, and unprofitable practice by many Africans.
Why? Because subsistence farming is the most widely used method of agricultural farming in sub-Saharan Africa. Subsistence farming is when a farmer, family, or group produces only enough to feed themselves. Farmers grow crops and raise livestock that are sufficient only for themselves, without surpluses for trade or financial profit. The continent needs to shift from subsistence farming to income-generating farming.
Also Read…
Poor infrastructure is also a challenge at present. Agriculture is a broad sector. It extends beyond farming crops. The agricultural value chain includes agro inputs manufacturers and suppliers, crop production and livestock farming, product aggregators, sales and marketing, manufacturing, logistics, and transportation, agro-processing, packaging and value addition, consultancy, technology, security, research, education, e-commerce, finance, construction, and many others.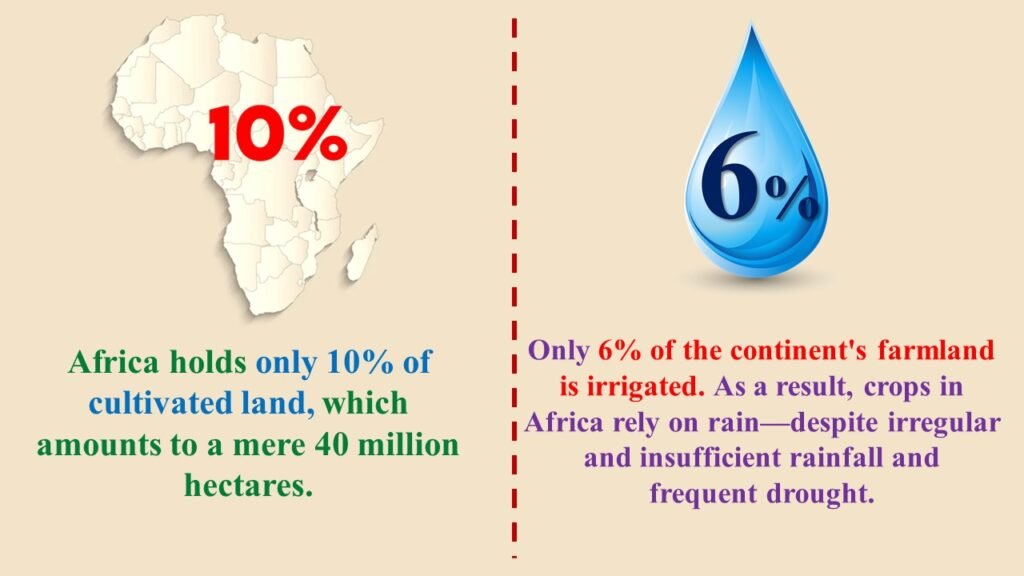 The value chain is interlinked. Several value chain players work together for an agricultural product to move from the beginning of the value chain to the final consumer. Good infrastructure plays a significant role in the value chain. Sadly in Africa, we still find infrastructure challenges such as inadequate transportation networks and poor road networks that affect the ability of farmers to easily access their farms and transport their produce to markets efficiently.
Rural areas in Africa still lack proper cold storage facilities and warehouse storage infrastructure. Farmers struggle to store produce safely for extended periods and sell it to any buyer to avoid spoilage. Shortages in storage facilities have also increased post-harvest losses in Africa. Electricity is a vital input in the agricultural value chain. In agriculture, electricity runs irrigation equipment, machinery, and equipment, lights the farm, and maintains the life of livestock, poultry, and plants. It is also a requirement across the entire agricultural value chain to prevent food spoilage, heating and cooling of buildings, processing and manufacturing, and refrigeration to preserve products.
Farmers in many African countries have faced increasing challenges in obtaining stable and reliable power supplies from power utility companies in their countries. Access to affordable credit and financial services remains a challenge for farmers. Without financing, farmers struggle to invest in agribusinesses. Big financial lending institutions often have lending requirements that smallholder farmers cannot meet. Other lenders are available but farmers may fail to pay them back and become trapped in debt due to high interest rates.
Smallholder farmers in Africa rely heavily on rain-fed agriculture, which limits their farming ability throughout the year. Affordable irrigation systems suitable for smallholder farmers will fast-track agricultural development in Africa and improve food security. African farm systems also remain the least mechanized across all continents. High costs of agricultural inputs such as seeds, fertilizers, pesticides, and machinery strain farmers.
Climate change remains a long-term challenge. Climate change-related droughts, floods, and erratic rainfall patterns are evident on the continent. Farmers have lost crops and livestock due to climate change, and some have plunged into debt due to not paying back farm loans.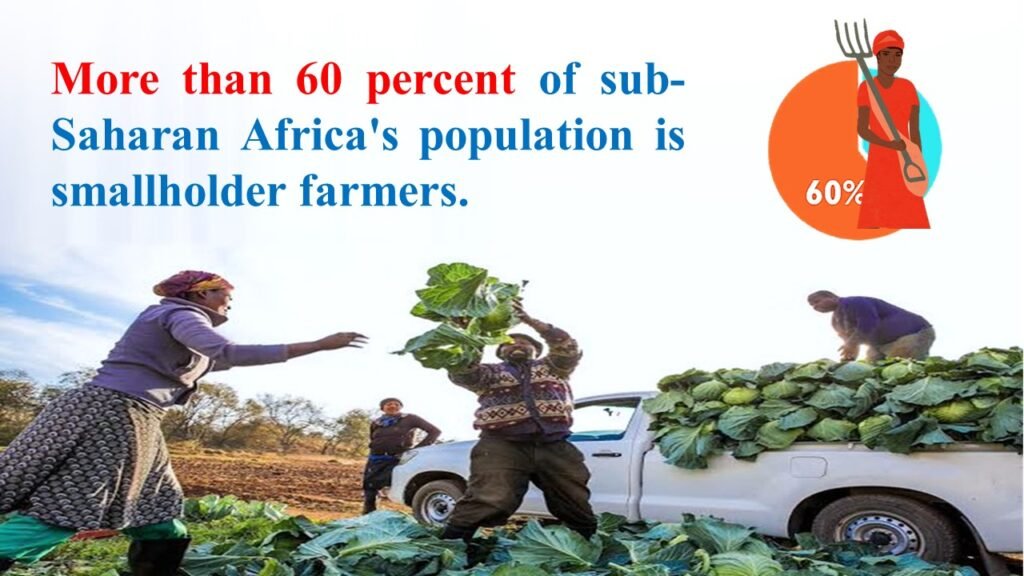 Wealthy nations process their produce. Africa continues to sell agricultural produce largely unprocessed without value addition. Dr. Akinwumi Adesina illustrated the disadvantages of selling unprocessed materials when he said: "While demand for raw commodities is elastic, demand for processed and value-added commodities is relatively inelastic. Cotton prices may decline, but rarely for textiles and garments. Cocoa prices may drop, but not chocolate prices.
The price of coffee beans may decrease, but never the price of brewed specialty coffee at Starbucks." For this reason, African countries need to promote and create favourable agro-processing policies. For the continent's agriculture sector to become more competitive in global value chains and raise farmer incomes. Farmers also continue to face challenges accessing profitable markets for their produce. Price volatility, limited market infrastructure, and middlemen affect farmers' ability to sell produce at fair prices.
William Arthur Ward once said "Opportunities are like sunrises. If you wait too long, you miss them." Africa's agriculture sector is full of opportunities waiting to be exploited. Now is the right time to invest in Africa and its agriculture sector. Addressing these challenges will require a multi-faceted approach that includes several stakeholders.
Improving gender equality in the sector, investing in smallholder farmers, improving access to finance, funding rural infrastructure, promoting climate-smart agriculture, and value addition are all pressing issues. Although many challenges still exist some of which were not mentioned in this article several positive steps are being taken by governments, private stakeholders, and non-profit organizations to address challenges in the sector. Albert Einstein famously said, "In the middle of difficulty lies opportunity." These challenges present opportunities for investors to invest in the continent and build a profitable, prosperous, and successful agriculture sector in Africa.
Latest Post..