Organic Farming in Qatar- The demand for organic and chemical-free food products in Qatar is growing. Organic Farm produce is becoming a popular choice among the local population, especially with the increasing awareness about the health benefits of eating a diet rich in natural foods.
The Torba Market (or "The Basket"), founded by Fatma Al Khater, has been selling organic vegetables since 2011. It offers fresh produce grown at its own farm as well as other farms located around Qatar.
Brains behind the Torba farms:
Mohammed's father, Ali Mohammed Al-Khater, founded Torba Farm thirty years ago. Founders Mohammed and Fatma Al Khater took over their family farm five years ago with a shared vision. transforming it into one of Qatar's first organic permaculture farms. "Torba is an Arabic word that implies pure soil that nourishes and nurtures," Fatma A-Khater said. As they were very fond of horticulture from the beginning as a teenager.
Mohamed Al khater became fascinated by the different aromatic smells and scents from the native traditional herbs from Qatar. Mohammed was passionate about reviving traditional Arabic medicinal herbs and preserving native Qatari flora, including plants with cultural significance as food or medicine. This awareness developed into a significant interest in the medical qualities of plants.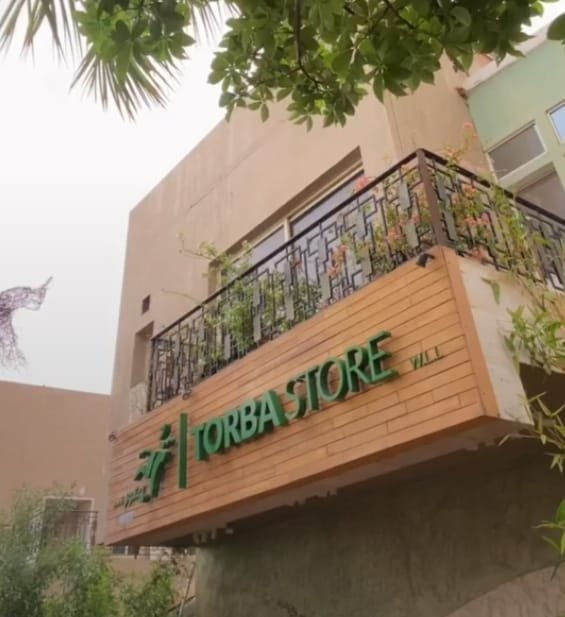 During his youth, Mohammed suffered from an unusual foot disease that caused him everyday pain and anguish. He did, however, find alleviation by using aromatherapy oils. This favourable encounter sparked his curiosity regarding the therapeutic powers of plants and drove him to pursue a more in-depth study of aromatherapy. Mohammed believes essential oils have enormous potential to address a wide range of health conditions, and his personal experience has driven him to share his knowledge with others.
Meanwhile, Fatma recognized the need to bridge the gap between people and their food sources. Inspired by farmers markets in the UK, she aimed to use the farm to cultivate organic produce and create a local market that would encourage a community of individuals with similar values. Together, they have worked to create a farm that is not only sustainable but also promotes a healthier lifestyle and a stronger connection to the land.
Mission statement of to promote organic farming and natural farming initiative.
Torba Farm's mission is to promote health and wellness by empowering individuals and families to make healthy lifestyle choices and offering premium quality, authentic, and transparent local and international lifestyle products sourced from nature. They strive to create eco-friendly and chemical-free products that enhance healthy holistic lifestyles, made sustainably and environmentally friendly.
Heritage of Torba farms:
Mohammed states that promoting local products was a key motivation behind establishing Torba. He believes that the land and heritage have valuable resources to offer. Despite the harsh desert climate, he is confident that most plants can thrive in their environment with the necessary adaptations.
They aim to promote local products and utilize the land and heritage to offer valuable resources despite the harsh desert climate. The farm occupies over 250,000 square meters and employs over 60 full-time workers.
The design of the farm is meant to offer visitors an interactive sensory experience. There are sections for smelling different plants, visual displays, a garden for tasting edible plants, and the sounds of nature throughout the farm. Mohammed wants people to enjoy the sensory experiences found in nature.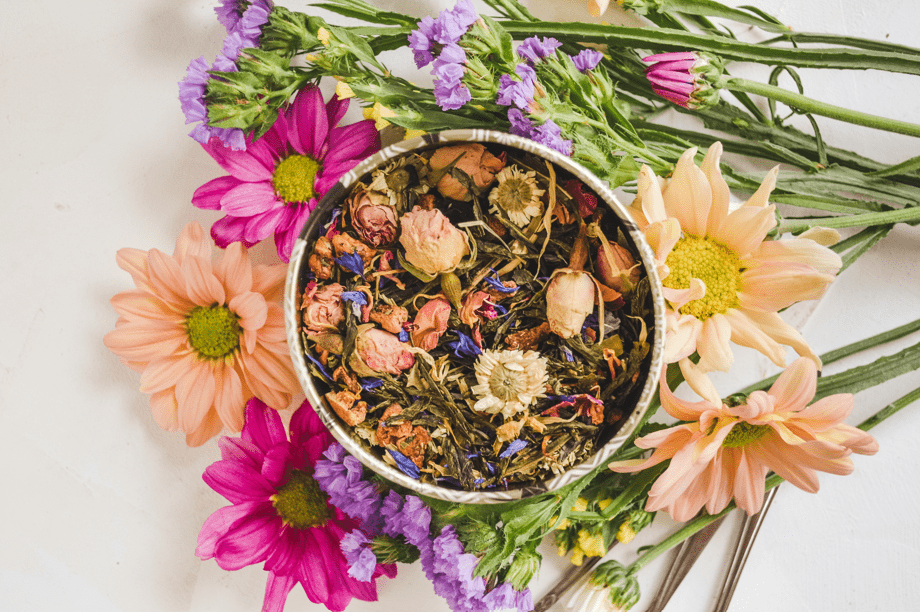 Sustainable Organic Farming Practices
Torba Farm stands out for its unique approach to farming. By incorporating traditional permaculture techniques and ancient knowledge, we farm sustainably in the desert environment. Our farm is a green oasis for native flora and fauna, and a beacon of sustainability in Qatar. We produce high-quality vegetables, herbs, and traditional plants, which are showcased at the Farmers Market and Torba Store.
High-Quality Organic Produce and Natural Products
In addition, Torba Naturals offers over 100 essential oils and absolutes, as well as handmade health and wellness products using raw farm ingredients in their own laboratory. They start by collecting thousands of plants from the field. They make the essential oils two or three times a year for each plant. Essential oils last a long time, so they can sell them for a while after making them.They also produce a niche collection of chemical-free and environmentally friendly household cleaning solutions. Mohammed explained.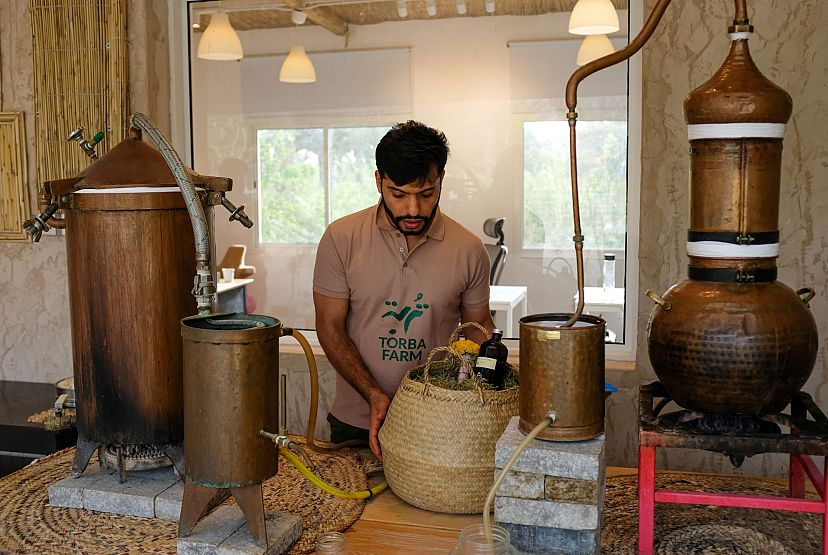 Collaborations with Local Artisans, Organic and Natural Farmers
Mohammed and Fatma own Torba Farm, which includes an artisan store, online shop, and weekly organic farmer's market. Torba farms collaborate with passionate local artisans who prioritize sustainability, crafting eco-friendly products of the highest quality. Working closely with each small business owner, They have developed an exclusive range of artisanal products for you to discover and cherish. They are dedicated to supporting and championing small business owners and start-ups, showcasing their products at our farmers and artisan markets.
The Torba Market– Organic Food, Products
The Torba Market is a grassroots initiative by local fruit and vegetable growers, home businesses and organically grown food producers. It's a place where you can find everything from fresh produce to less-processed food products such as jams, jellies and pickles made from locally sourced ingredients.
Related story: First Vertical Farming Pioneer of Georgia: Meet the Farmer of the Future

The Torba Market was started in 2007 by two friends who wanted to bring together all these people under one roof so they could sell their products directly to consumers at affordable prices–and make some profit while doing so. They wanted this market to be different from other markets where farmers are paid low prices for their goods but still have high costs because of transportation costs or middlemen fees charged by supermarkets or wholesalers.
(which means that even if you buy organic farm produce at an expensive price from these places, it may not necessarily mean that your money will go toward supporting local farmers). Some of the organic farms and markets in Qatar.
Al Khater, a social entrepreneur who won the 'Entrepreneurship Award' at the Qatari Businesswomen Association's (QBWA) first annual TAKREEM Awards this year, "There's a genuine gap for the organic industry to flourish here .People are looking for a connection for food in Qatar.
They want to know how they can get local produce and they want to eat something that's fresh. They're becoming more conscious of their selection of local as opposed to international or local food. The number of organic farms and organic farming practices in the country has been increasing and we definitely need more, because we see organic farming as the way to go"."said to The Peninsula recently.
Qatari Government Efforts– organic farming, Natural farming,
The Qatari government is doing its part to support the growth of organic farming in the country. In early 2019, it issued licenses for four new greenhouse agricultural projects that will produce an estimated 80,000 tonnes of fresh fruit and vegetables annually by 2022.
The plants will be located in Al Khor City in northern Qatar, Umm Salal Ali District near Doha and Ras Laffan Industrial City north of Doha.The government has also partnered with private to develop these projects under public-private partnerships (PPP).
MERatings Qatar Food & Beverages Sector Analysis 2019
According to the recent report Middle East Credit Rating Agency's (MERatings) Qatar Food and Beverage Industry Study 2019, demand for chemical-free and organically cultivated food items in Qatar is steadily increasing. The growing population of high income earners and young urbanites has increased the demand for organic products. The expatriate population in Qatar is also increasing, which is driving the growth of organic farming industry in Qatar.
Conclusion
The demand for organic food products is on the rise in Qatar, as the country's population becomes more aware of the importance of healthy eating options and premium goods. The growing income levels have also contributed to this trend. The rising income has increased consumer spending power which in turn has led to an increase in demand for organic food products.
The growing health consciousness among consumers has also contributed towards this trend as people are now looking for healthier alternatives when it comes to their diets and lifestyles.
Read also…
Latest Post…