what will be the hope for union budget 2023-24 for agriculture sector.
Agriculture is the sector that takes care of food for the nation. Though budget allocation is pleasing since independence the results are not satisfactory. Covid-19, financial crisis, and recession hit the world's economy and agriculture sector including India. This critical financial crisis had become a burden for the common man to survive. The budget allocation for agriculture in the Union budget session 2023-24 is most awaited by Agri sectors, Agri related industries, and young entrepreneurs.
Would union budget agriculture 2023-24 hold the hopes high?
A farmer is the only one who can feed the nation. This is not just a word, it's the absolute truth. that's because due to this global crisis in terms of economic, financial, and supply chain crisis. Food prices have gone exponentially high in developed countries and the rest of the world which is a major concern for food security and economic stability.
But in India, it's not the case 53% of the occupation of the nation is dependent on agriculture and its allied sectors. Presently India stands as a role model for global agriculture production.
Despite the majority of India being a land of agriculture. No proper progress in productivity, Not effective government benefits for the farmers, climate change and no proper MSP (Minimum support price), pests and diseases, had declined the farmer's income.
Agriculture and allied sectors like dairy, poultry, horticulture, and post-harvest agriculture. The heavy rise of fertilizers due to the global crisis has pushed farmers into a confused state. Overcoming all the situations the union budget of this year has the eyes of the nation for a better hope to revive their situation. The only sector that has the majority of employment in India is agriculture and it is of great importance in the union budget for 2023-2024.
What are the expectations of Indian farmers from this union budget agriculture sector 2023-2024?
As this session of the budget is before the general elections hopes are high for the farmers in the Pradhamantri kisan saman Nidhi scheme. Under this scheme, the farmer gets financial assistance of 6000 rupees and the farmers are wishing for a raise of about 8000 rupees
In the Kisan credit card, the credit amount should be increased are expected.
Climate change and extreme weather disasters cause huge losses to farmers under PM fasal Bhima yojana they are demanding high claims for the damage.
Pradhan Krishi sinchai yojana. Under this scheme, the farmer gets financial help based on the economic status expected to be increased.
AS Urea, DAP prices high subsidy increase is expected
Will Modern Agriculture technologies and innovations increase farmers' income as per the wish of the Government of India?
As the general elections are near in the year 2024. The capital of India (New Delhi) presented its last full union budget (2023-24) on Wednesday by Nirmala Sitharaman (Finance minister of India) which has revealed the plans to boost the country's agriculture sector by expanding digital technologies, fund rural start-ups, establish more cooperatives, and hiking agricultural lending to promote natural farming and alternative fertilizers.
"This year Government of India is hoping to improve the farmer's income and economic status."
Sitharaman mentioned farmers at the beginning of the budget speech and stated in her opening paragraph "This Budget hopes to build on the foundation laid in the previous Budget, and the blueprint drawn for India at 100. We envision a prosperous and inclusive India in which the fruits of development reach all regions and citizens, especially our youth, women, farmers, OBCs, Scheduled Castes, and Scheduled Tribes."
The total grant to the Ministry of Agriculture and Farmers Welfare in Budget 2023-24 is roughly Rs 1.15 crore, compared to nearly Rs 1.10 lakh crore last year. This is a 4.6% increase. She also stated with a strong point that the union government is pushing to improve the production and export of millet.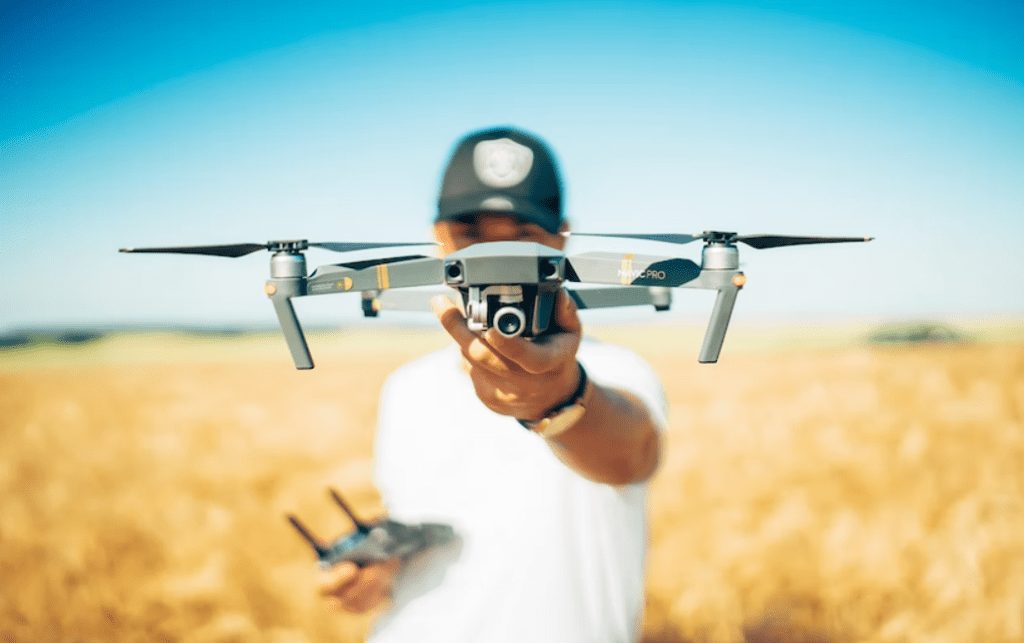 What are Agriculture Union Budget 2023-2024 Highlights ?
Let's see what are the announcements/highlights in the agriculture sector in this union budget 2023-2024.
Agriculture accelerator fund: Sitharaman said "The Fund will aim at bringing innovative and affordable solutions for challenges faced by farmers. It will also bring in modern technologies to transform agricultural practices, and increase productivity and profitability of Indian farmers." But an agricultural infrastructure fund (AIF) already exists for the creation of post-harvest management and community farm assets. By 2025-26 1 lakh crore was to be disbursed under this scheme.
Cluster-based approach: Sitharaman (FM) stated " that the union government will adopt a cluster-based approach "to enhance the productivity of extra-long staple cotton, we will adopt a cluster-based and value chain approach through Public Private Partnerships (PPP). By collaborating between farmers, state, and industry for input supplies, extension services, and market linkages.
Agriculture credit to be hiked: Sitharaman (financial minister) announced during her speech that "The agriculture credit target will be increased to 20 lakh crores with a focus on animal husbandry, dairy, and fisheries".
Digital public infrastructure: A digital public infrastructure for agriculture will be built as open source, farm-centric solutions, and interoperable public goods that will help develop facilities like crop planning, crop estimation, crop production, etc.
National cooperative database: Sitharaman said "A national cooperative database for country-wise mapping of cooperative societies. With this backdrop, we will implement a plan to set up a massive decentralized storage capacity that helps farmers store the product and fetch a good market price. The government will also facilitate a large number of the multipurpose, primary fishery, dairy co-operative societies in uncovered panchayat villages in the next 5 years."

Centre of excellence for millets: The finance minister Sita Raman said that the Indian Institute of Millet Research in Hyderabad will be elevated to a center of excellence, referring to millets as "Shree Anna". The United Nations General Assembly has named 2023 the International Year of Millets, after a motion made by India at the global body and supported by 70 countries.

She also said "We are the largest producer and second largest exporter of 'Shree Anna' in the world. We grow several types of 'Shree Anna' such as jowar, ragi, bajra, kuttu, ramdana, kangni, kutki, kodo, cheena, and sama."

Natural farming promotion: sitharaman said "Over the next three years, we will facilitate 1 crore farmers to adopt natural farming. For this, 10,000 Bhartiya Prakritik Kheti Bio-Input Resource Centres will be set up, creating a national-level distributed micro-fertilizer and pesticide manufacturing network."
Boosting alternative fertilizers: sitharaman mentioned This scheme to provide incentives for the adoption of alternative and natural fertilizers. Setting up 500 bio-gas plants across the country. Our Finance Minister Sitharaman said, "Pradhan Mantri Programme for Restoration, Awareness, Nourishment and Amelioration of Mother Earth (PM PRANAM) scheme will be launched to incentivize states and Union Territories to promote alternative fertilizers and balanced use of chemical fertilizers."
what is GOBARdhan Scheme all about?
"Gobar means cow or buffalo dung in the Hindi language in India"
GOBARdhan scheme: Sitharaman Union Finance Minister said, "Five-hundred new 'waste to wealth' plants under GOBARdhan (Galvanizing Organic Bio-Agro Resources Dhan) scheme will be established for promoting circular economy. These will include 200 compressed biogas (CBG) plants, including 75 plants in urban areas, and 300 community or cluster-based plants at a total investment of 10,000 crores…5 %CBG mandate will be introduced for all organizations marketing natural and biogas. For the collection of biomass and distribution of bio-manure, appropriate fiscal support will be provided."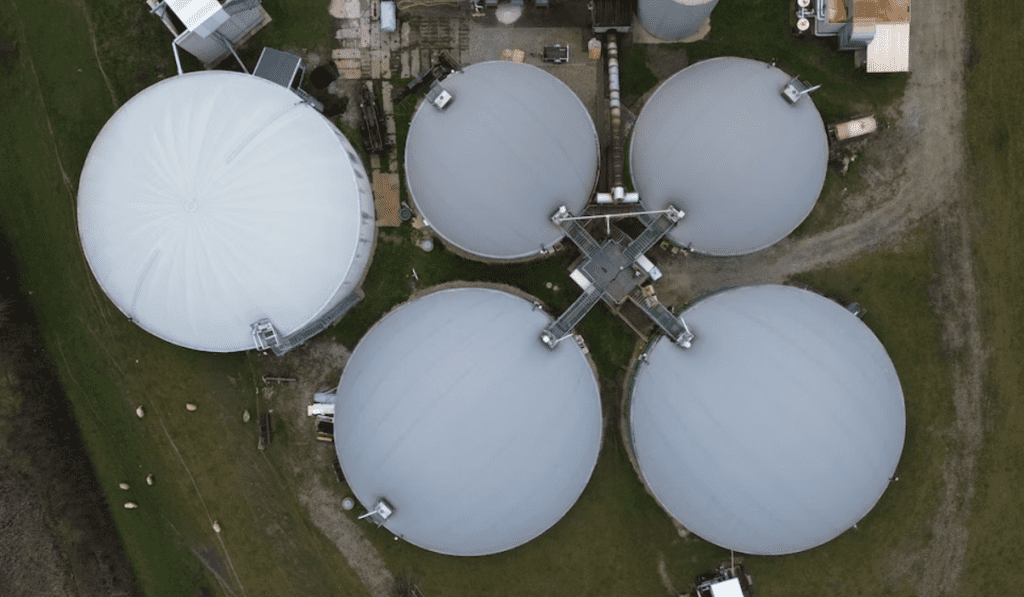 Few other Agricultural sector highlights in Union Budget 2023-24?
Duty on products required for shrimp cultivation reduced.
tax relief for agri co-operative societies.
Sub scheme PM Matsya samadhi yojna. 6000 crore to further enable activities fishermen fish vendors micro and small entrepreneurs to improve value chain efficiencies and expand the market.
For farmers, especially small and marginal and marginalized sections govt is promoting a cooperative-based economic development model a new ministry of cooperation was formed with a mandate to realize the vision of shaker sey samridhi. To realize the vision govt has already initiated the computerization of 63000 primary agriculture credit societies with an investment of 2516 crores. In consultation with all the stakeholders and the states, modern bylaws for primary agriculture societies were formulated enabling them to become multipurpose primary agriculture societies.
Read also…..
#unionbudget2023 #unionbudget #budgetsession #highlights #agriculture #nirmalasitharaman #horticulture #farmers #budget2023 #trending #budgetexpectations #budgetmanagement #agritech #horticulture #financeminister.