Make your first sustainable garden- Sustainable development is the talk of the town. The ideas, innovations, start-ups and even businesses of this century are all aligning themselves on sustainable designs. But have you ever wondered, what is sustainable development and why we need it?
Sustainable development is a way to innovate and fulfill human needs without compromising the world for future generations.
As climate change is already conquering the world with its adverse effects, pandemics and epidemics are creating a new wave of terror among mankind. So, choosing a sustainable way of life can certainly help the world fix its peace.
Popular principles behind a sustainable garden
Reduce: Stop buying supplies for your sustainable garden. Rather start from scrap and try to scale it up. All the new products you buy for your garden in the beginning can mostly be wasted, since you may not be able to utilize it wholly. The best you could do is search for old stuff at home that can help you start your own garden.
Reuse: The best way to reduce the garbage been thrown away from your home is to reuse it. These are so many non-biodegradable things being thrown away from homes in the name of trash. So why not utilizing them effectively before they reach the landfills?
Recycle: This can be aimed for both small- and large-scale production. On small-scale, the household waste, especially the biodegradable products could be potential sustainable garden solutions. This is not just about composting, but even a simple top dressing can benefit your plants largely. However, on a large-scale non-biodegradable could also be turned into useful products.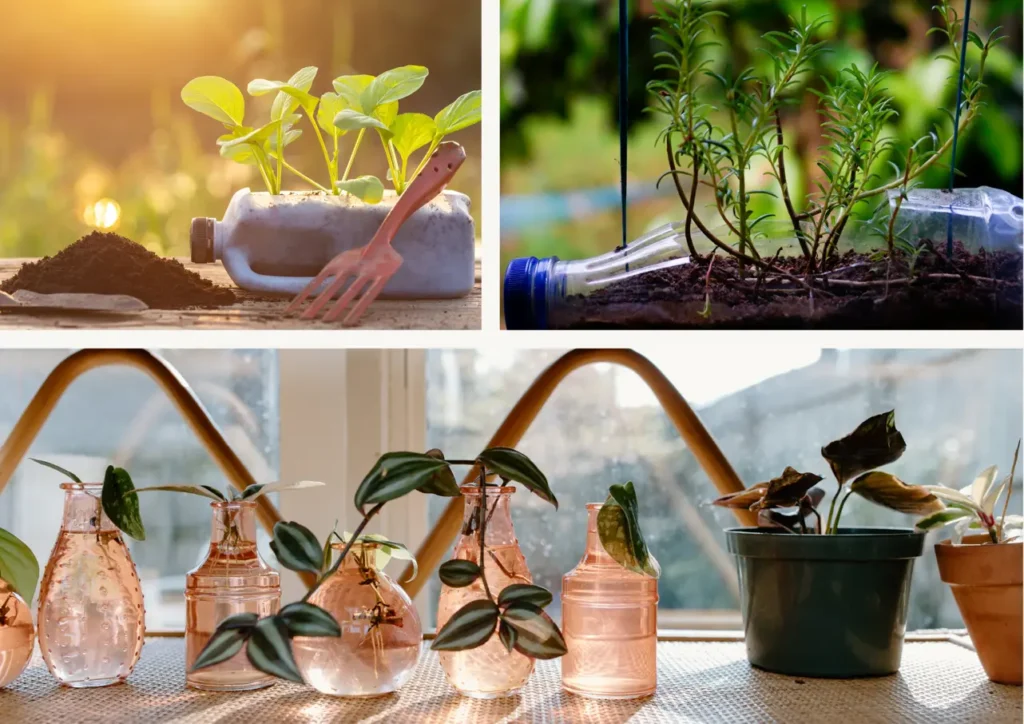 let's start our own sustainable garden
Firstly, dig out your old cartons, boxes, cups, bottles, pots, vessels, bags, and all other stuff to start using them as planters.
The second thing to find out is a handful of soil. If you have a pre-existing garden, then you have it right in front of you. But if you are an absolute rookie, pick up some soil from your surroundings. It could be garden, park, barren land, or even a fertile agricultural land.
The third thing to gather is the prime element of a garden, and that is the "life". Any living entity that will eventually grow into a plant is what we need to begin gardening. Again, this step doesn't require any monetary investment. Start with any of your favorite seed from your kitchen's spice box or may be pick a small cutting from a mother plant. These are the easiest ways to design a garden with.
However, it is worth mentioning here that there are multiple other ways to start a plant which includes:
Grafting
Tissue culture
Root cutting
Leaf cutting
Layering
Budding
Choosing the perfect spot for garden
Within the growing urbanization, small spaces are becoming more and more prevalent. But it is nowhere impossible to build a garden in any given space. This brings in various ranges of urban sustainable gardens.
1- Indoor garden – This might sound 21st century-ish. That is because we have started bringing everything at the comfort of our home. Let it be work, shopping, theatre, music and what not. Plants too deserve to be bought indoors, with a correct choice and plan, making it a sustainable garden design. Some preferrable indoor plants are :-
Philodendrons
Pothos
Peace lily
Monstera
Syngonium
Many varieties of succulents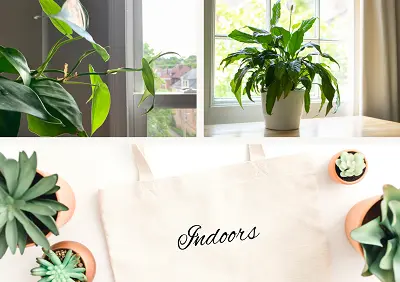 There is nothing called as an indoor plant or an outdoor plant, it all depends on what amount of light is required for an optimum growth. But choosing your plants can be a tedious task, as every plant needs to be meticulously tried to be fit into a space.
2. Outdoor space – This sounds conventional. This has been practiced for years since agriculture has begun. But outdoor garden is nowhere easy as it seems due to the close connection with the external environment. However, here is where we achieve most of the yield, both in terms of quality and quantity. Ideal plants for this zone include vegetables, fruits, and flowers such as:
Tomato
Chilly
Marigold
Hibiscus
Spinach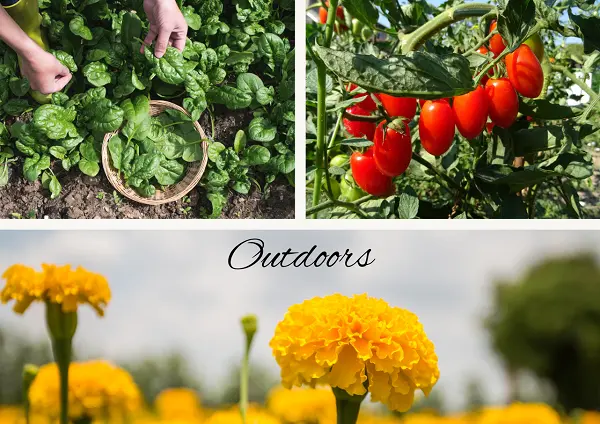 Common problems with outdoor gardening include pest attack and frequent need for fertilization. Nevertheless, its worthy enough for the output we receive.
Gardening holds a significant position in the economy as well as the society. Bringing plants indoor can help a human stay happy and content. However, using sustainable approaches for gardening can sincerely contribute to develop a happy yet healthy environment. As every need is being fulfilled at the comfort of home, why not sustainable gardening?