Power consumption is one of the major parts of agriculture. So have you ever thought of creating Solar Energy with agriculture on the same piece of land?
Researchers have found that optimizing electricity production and agriculture requires the use of various light spectrum components.
As the global population is increasing drastically that has just topped 8 billion. it is not possible to feed the population and practice sustainable agriculture despite the challenges of climate change, drought, pests, and diseases.
So people are looking for a more innovative way to grow crops along with trying to save and produce energy. That's where Agrivoltaics come into the picture.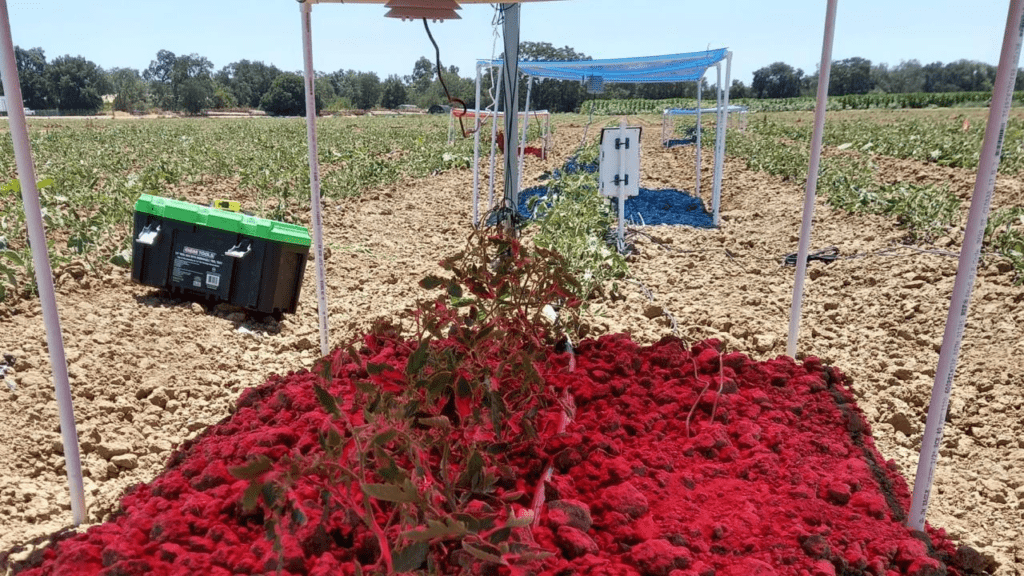 What are agrivoltaics?
The term agrivoltaic was first used by a group of French scientists led by Christophe Dupraz. It simply implies combining solar panels with food crops on the same field to optimize land utilization. Their study area in Montpellier, France, revealed that agrivoltaic systems are quite efficient: worldwide land production may be increased by 35 to 73 percent!
Is Agrivoltaics as Important as Everyone Says?
It's a concept that has the potential to take food production to the next level. Crops are grown under the shade of solar panels, ideally with less water.
Solar Energy Systems experts at Fraunhofer Institute conducted a study on the same problem. Their objective was to figure out how to combine solar radiation and food crops, and they came up with a synergistic approach.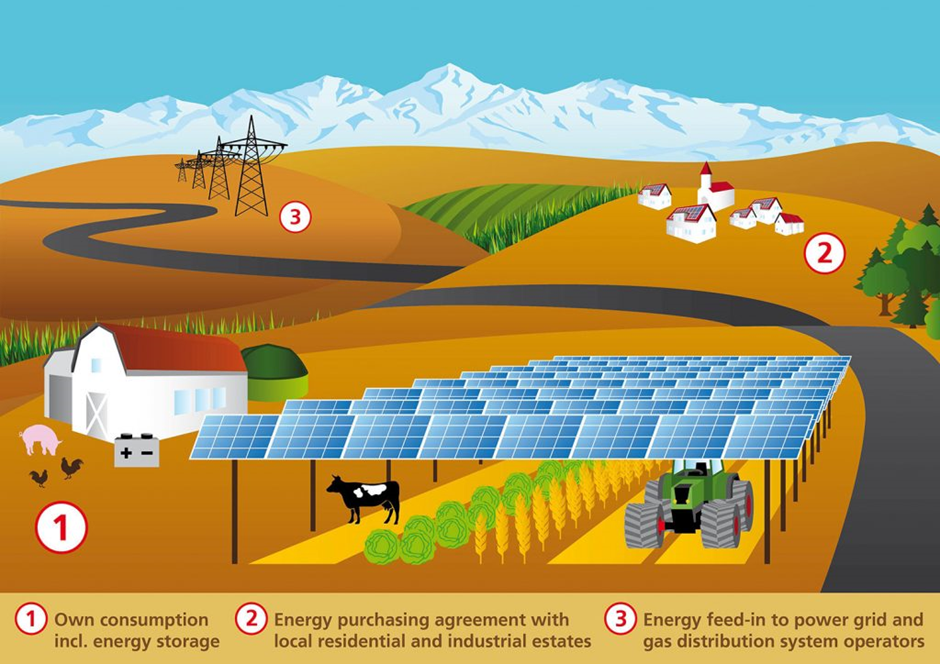 The test was conducted at Lake Constance, which borders Switzerland, Germany, and Austria. For one year, 720 bi-facial solar modules covering approximately 1/3 of a hectare were employed in the trial project. The researchers opted to install the panels high enough so that crops receive about the same amount of sunshine as they would if grown organically. This is also beneficial since suitable farming techniques may be applied.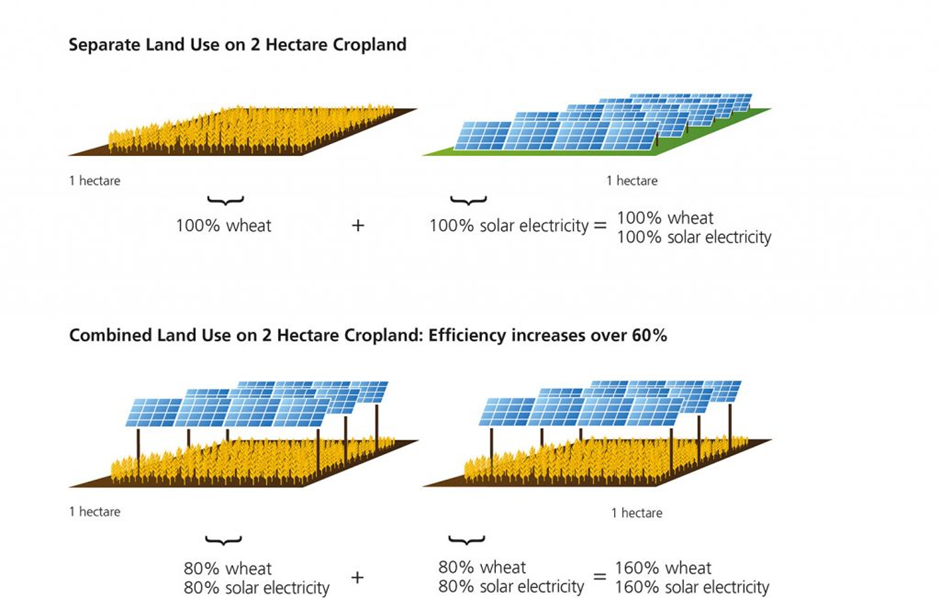 When all of the computations were completed, encouraging findings emerged. Researchers revealed that the productivity of land might be increased by 60%. "The project results from the first year are a perfect success: the agrophotovoltaic system proved acceptable for the practice and costs as much as a modest solar roof system. "The crop output is considerable and may be economically sold on the market," Stephan Schindele, project manager of agrophotovoltaics at Fraunhofer ISE, tells Digital Journal.
Now, researchers at the University of California, Davis are researching ways to effectively capture the sun — and its ideal light spectrum — to improve the efficiency of agrivoltaic systems in dry agricultural regions like California.
Their research, which was published in Earth's Future, a journal of the American Geophysical Union, discovered that the red part of the light spectrum is more efficient for plant growth, while the blue part of the spectrum is better for solar output.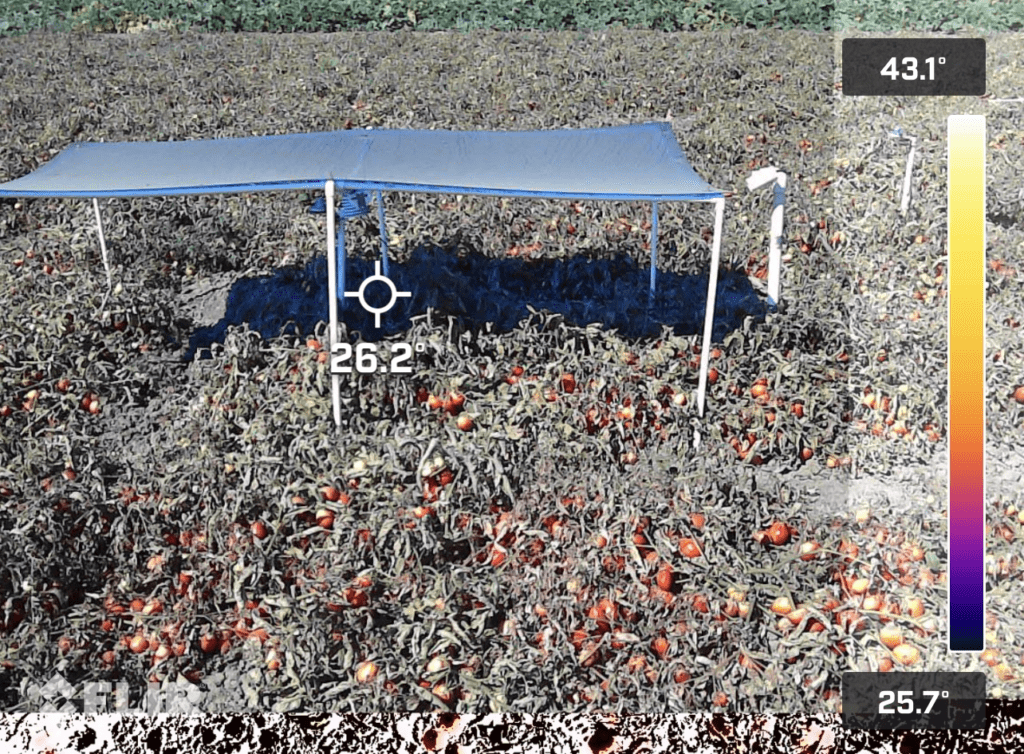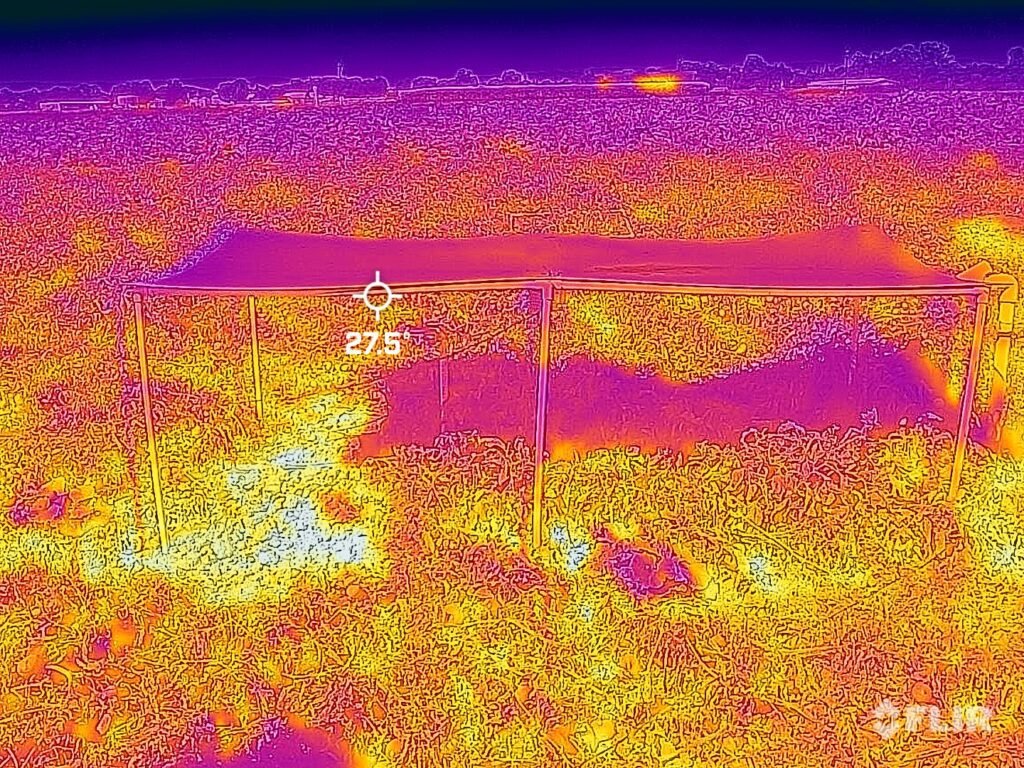 The findings of the study might help steer worldwide interest in agrivoltaics and discover possible uses for such systems.
"This research opens up the possibility to all kinds of technical advances," said corresponding author Majdi Abou Najm, an associate professor in the Department of Land, Air, and Water Resources and a fellow at the UC Davis Institute of the Environment. He collaborated on the work with first author Matteo Camporese of the University of Padova in Italy, who was a Fulbright visiting scholar at UC Davis. "Today's solar panels take in all of the light and strive to make the most of it. But what if a new generation of photovoltaics could use blue light to generate clean electricity while passing red light to crops, where it is most effective for photosynthesis?"
To account for varying light spectra, the scientists created a photosynthesis and transpiration model for the study. In controlled lab circumstances, the model recreated the reaction of many plants, including lettuce, basil, and strawberry, to diverse light spectra. According to sensitivity analysis, the blue component of the spectrum should be filtered out to create solar energy, but the red spectrum may be tuned to grow food.
This study was expanded on this summer in UC Davis agricultural research fields in partnership with UC Davis Assistant Professor Andre Daccache from the Department of Biological and Agricultural Engineering.
The National Institute of Food and Agriculture, UC Davis, and a Fulbright Research Scholarship from the U.S. Department of State all contributed to funding the study.
Even though this is only lab-controlled research at the moment, the findings might help influence worldwide interest in agrivoltaics and highlight potential uses for such systems.
A roadmap of research for new discoveries in this study:
Understanding how plants react to various light spectra is a crucial first step in developing systems that combine sustainable land management with water usage and food production in an era of limited viable land, according to the study.
"We cannot feed 2 billion more people in 30 years by being just a little more water-efficient and continuing as we do," Abou Najm said. "We need something transformative, not incremental. If we treat the sun as a resource, we can work with shade and generate electricity while producing crops underneath. Kilowatt-hours become a secondary crop you can harvest."
Also read:
The world's First Honeybee vaccine approved by the USDA (United States Department of Agriculture).
Carbon credit market: India's First Organic Farmer Makes The Earth Greener And Gets Paid.
Rise Hydroponics: An Agri-Tech Startup Earning Millions
JohnDeer's (Exactshot) new planter technology: Future of sustainable farming