Harjinder Kaur Randhawa, a housewife started mushroom cultivation in 1989 as a hobby in her courtyard. Today, this hobby has turned into a mushroom business which is worth a net profit of 50 Lakhs. According to her, this all has become possible because of her family's assistance and all the hardships they have overcome in the period of 30 years.
How Harjinder Kaur started Mushroom Business
Harjinder Kaur Randhawa lives in Dhardeo village of Amritsar district, Punjab with her husband and four sons. She is a passionate, active and keen researcher. After completing the course at Punjab Agricultural University, she started growing mushrooms in her courtyard as a hobby in 1989.
After getting a good production she shifted the cultivation to their 4-acre plot on Batala road; located 3 km from her home. She started to sell the surplus produce. She didn't use to get a satisfactory rate from the wholesale market, therefore she started to focus on establishing direct customers. This eventually gave good returns. She got the admiring support of her family which boosted her business.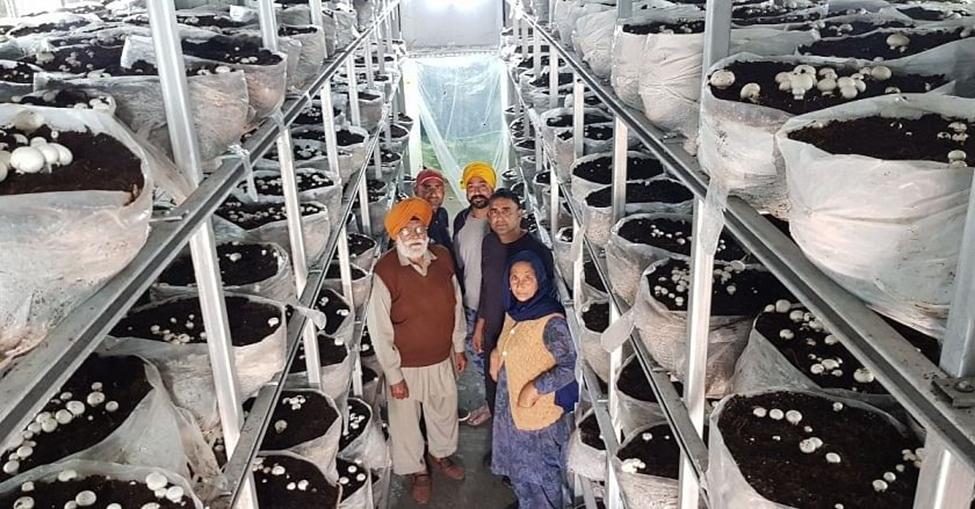 At first, the production was taken only in the winter season, but in 2020, the Randhawa family built an air-conditioned building which allow them to take the production year-round. This set-up cost them around 3crore but as per their calculations, the returns are worth it. They earn a net profit of 50 lakhs per annum after excluding all the input costs of cultivation.
To this date, they grow 12 varieties of mushrooms which includes oyster mushroom, milky mushroom and button mushroom. Her son Mandeep Singh, who is 42 years old has done advanced training at the Directorate of Mushroom Research in Solan, Himachal Pradesh. This has added more technical knowledge to their business of mushroom production.
Breaking all the Stereotypes.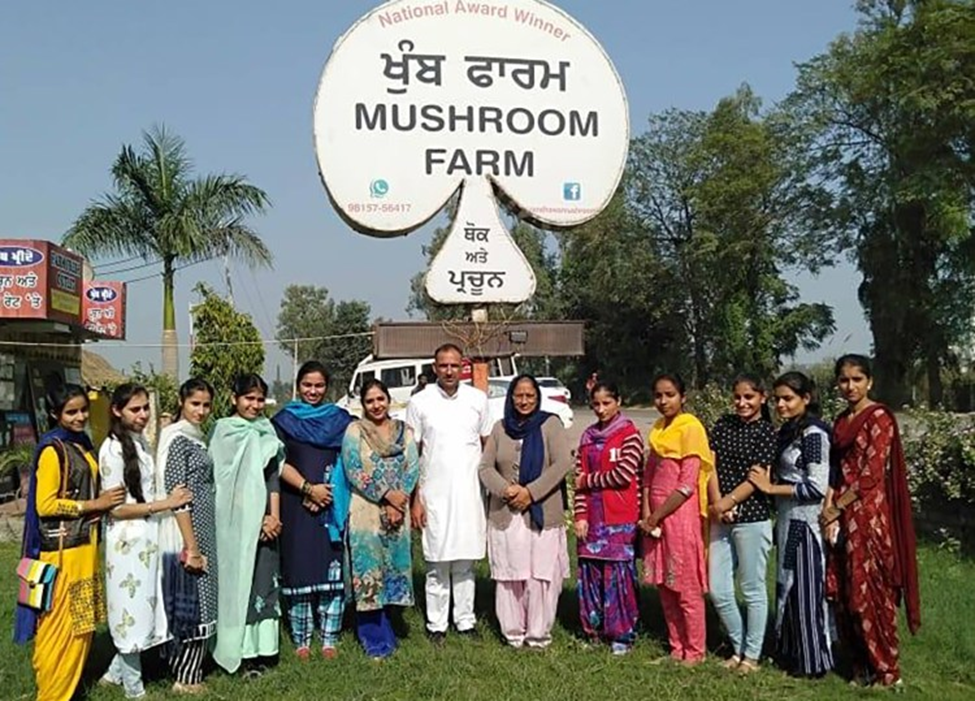 When it comes to farming in Punjab, the first thing which comes to our mind is paddy and wheat fields. But this family has, changed this vision of people and has proved that 'A change starts from ourselves.'
Also Read
Today, this enterprise which once started in the courtyard, now has became so huge that it provides employment to 100 persons in their village. Of these, women owe a majority, since Harjinder Kaur firmly believes, mushroom cultivation requires a person who looks into minute details and women are the best for this job.
Other sources of Income.
The family is not just engaged in fresh mushroom production but also makes processed products from the mushroom. The products include handmade pickles, biscuits, papads and namkeens which are processed at the plant and canned by a third-party company. They have their own shop which is looked after by her sons and other members of the family.
Achievements.
Mandeep Singh was awarded by the Indian Council of Agricultural Research (ICAR) in 2017 for his contribution to diversifying mushroom farming.
Commonwealth Chamber of Commerce has also recognized the achievements of the Randhawa family.